Event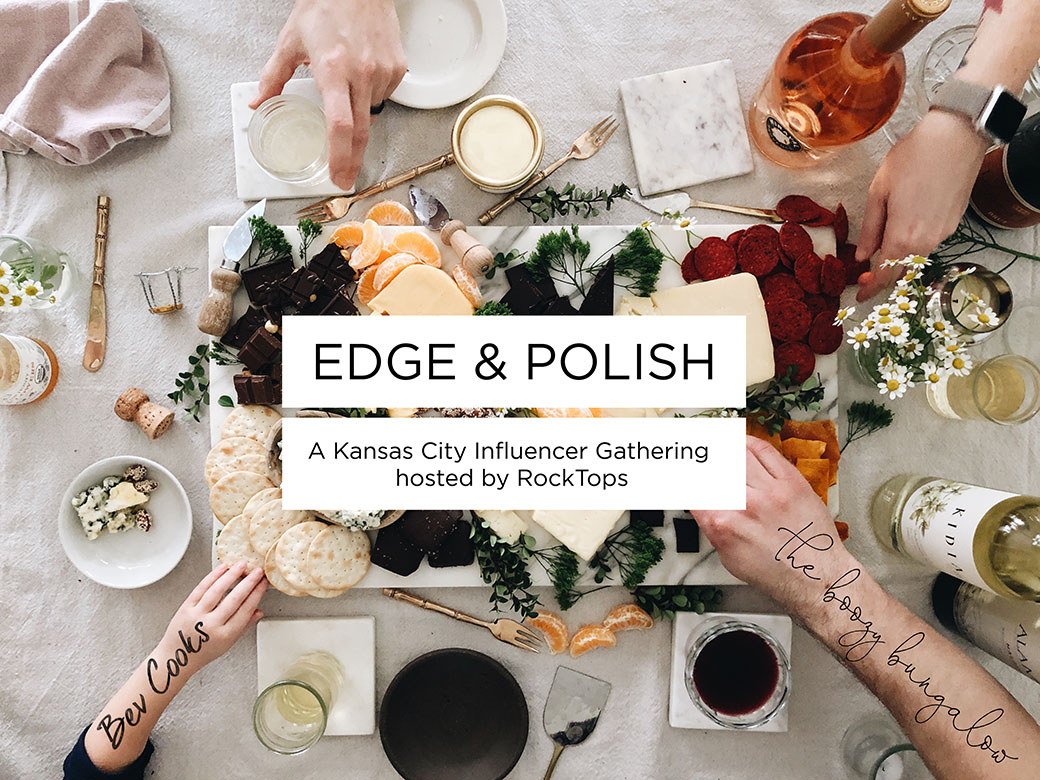 It's a happy hour and then some for of Kansas City's most recognizable influencers.
Get together with fellow 'grammers and get inspired by food and style influencers from all over KC.
Plus, enjoy tastings, tours, free gifts and giveaways galore.
–
Spring Charcuterie presented by Bev Weidner – @BevCooks
Marble meets marbling with no-sweat charcuterie styling ideas.
Custom cocktails presented by Emily Farris – @TheBoozyBungalow
Made-to-order mixology with a cool and classy kick.
– GIVEAWAYS –
YETI COOLER
KOHLER FAUCET
STONE VANITY
ROYALS TICKETS
SPORTING KC GIFT BASKET
MUCH MORE!
Every influencer will walk home with a serving board from RockTops and cheese knives from Golden & Pine
Bites + Bevs provided by Caffetteria, KCWineCo & Boulevard Brewery
Please RSVP by April 18th. We look forward to celebrating with you. Space is limited, so reserve your spot today!
Date
Thursday, April 25th
Time
5:30pm – 7:30pm
Location
RockTops Granite & Stone Fabrication
1140 S. Enterprise St.
Olathe, KS 66061