Homes That Rock – Knappenberger

Welcome to the Knappenberger home, where the ceilings are high, the cabinets are white as ever and the countertops bring the whole house together. Making this home tour a literal dream come true.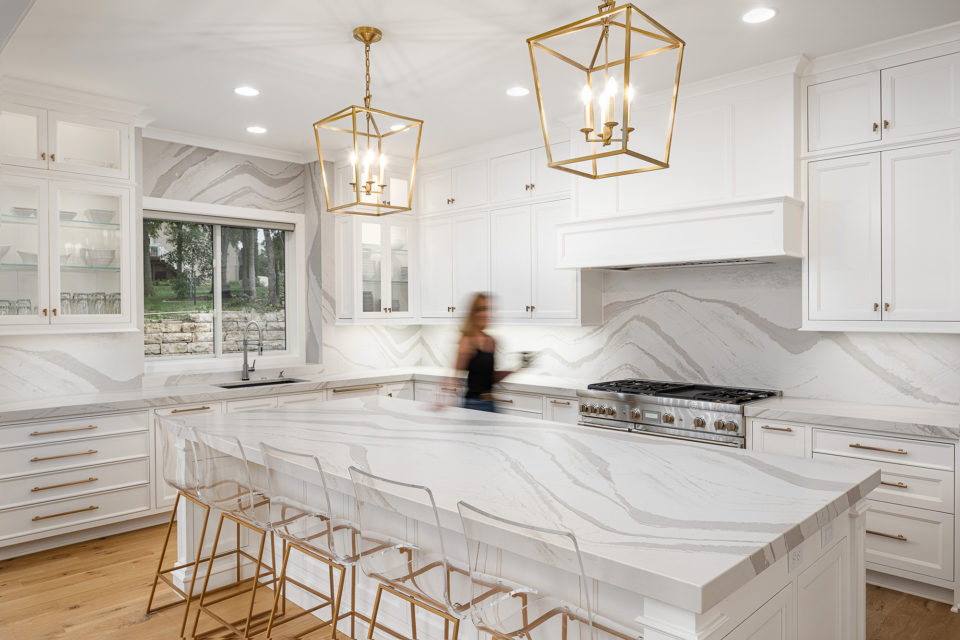 We start off our tour in the kitchen and pantry where the island, surrounding counters and full height backsplash is Cambria Brittanicca Warm quartz with a matte finish. You may notice that in a typical kitchen backsplashes tend to stop under the upper cabinets, but not in this case. We decided to wrap the whole window, with a window sill and a mitered edge to match the rest of the space.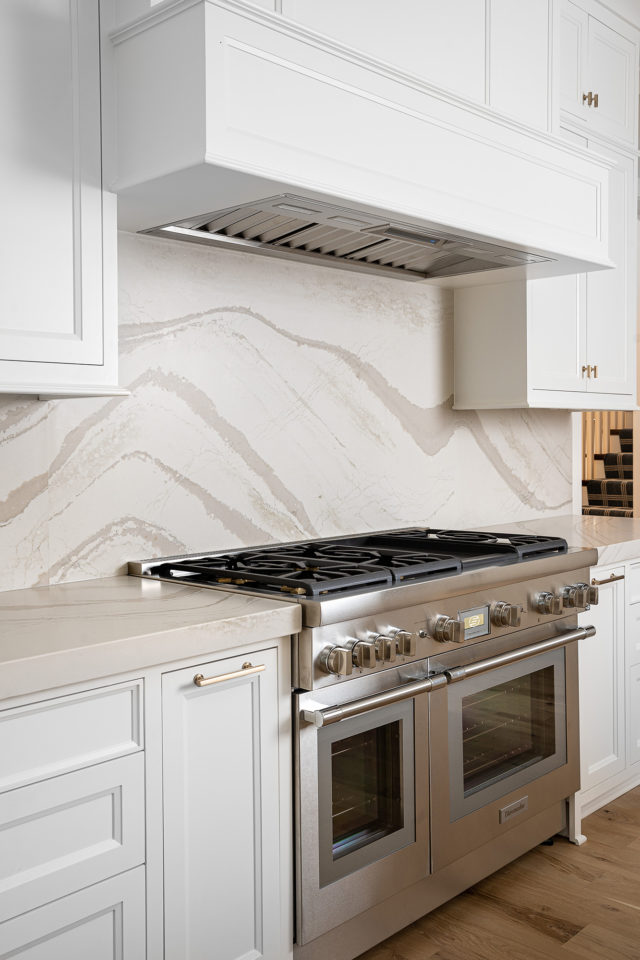 A fun fact about Cambria quartz colors is they come in both a polish and matte finish and no slab is made the same. This did become a challenge when going in to vein match for the backsplash. With a lot of time, precision and the technology we use we were able to match the veins up perfectly. The end product turned out better than we could have ever imagined!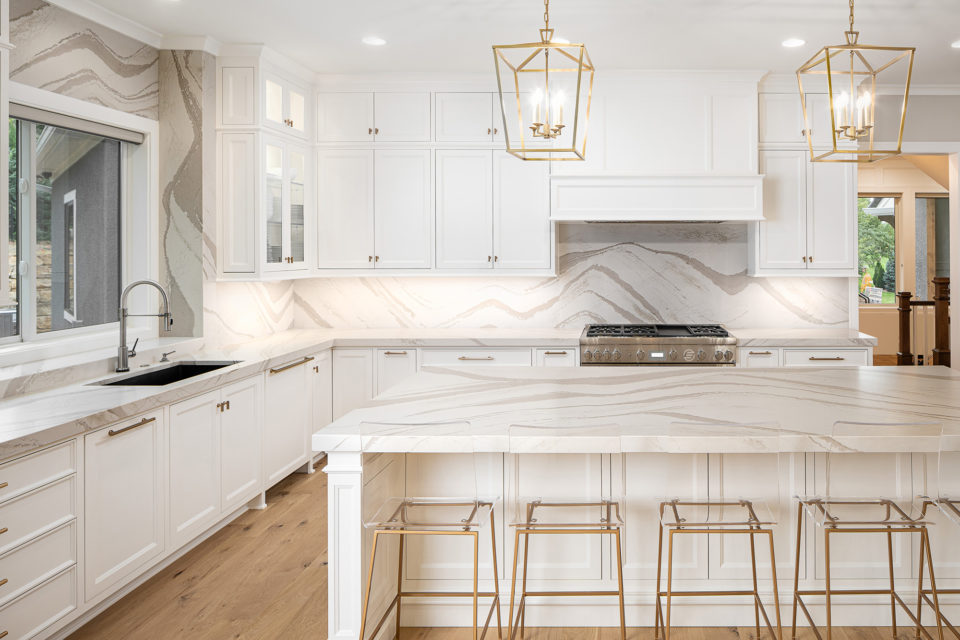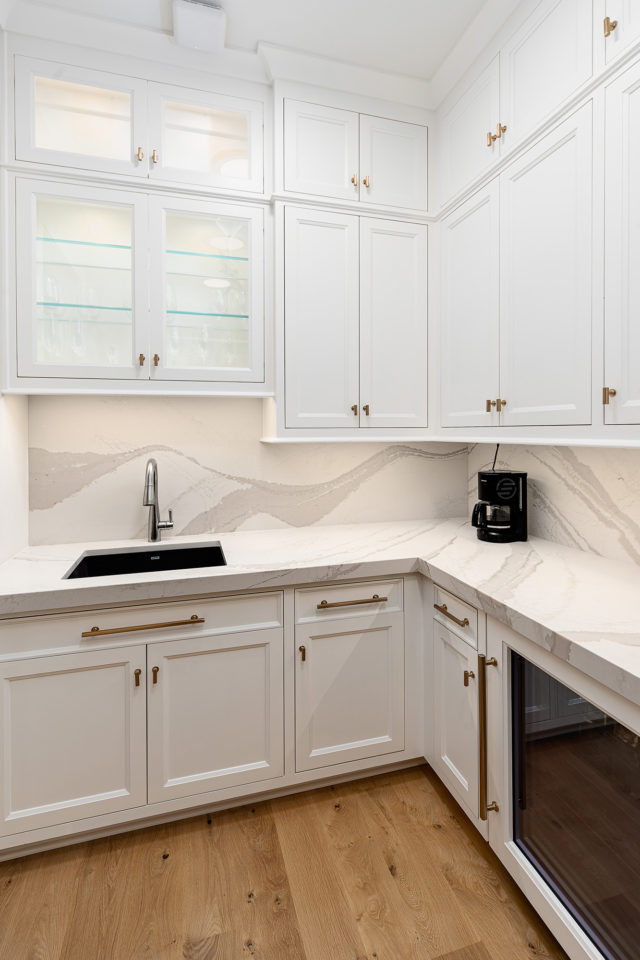 In the pantry, we have the same warm Brittanicca Warm matte countertops with matching splash and mitered edges, to match the stylings of the kitchen.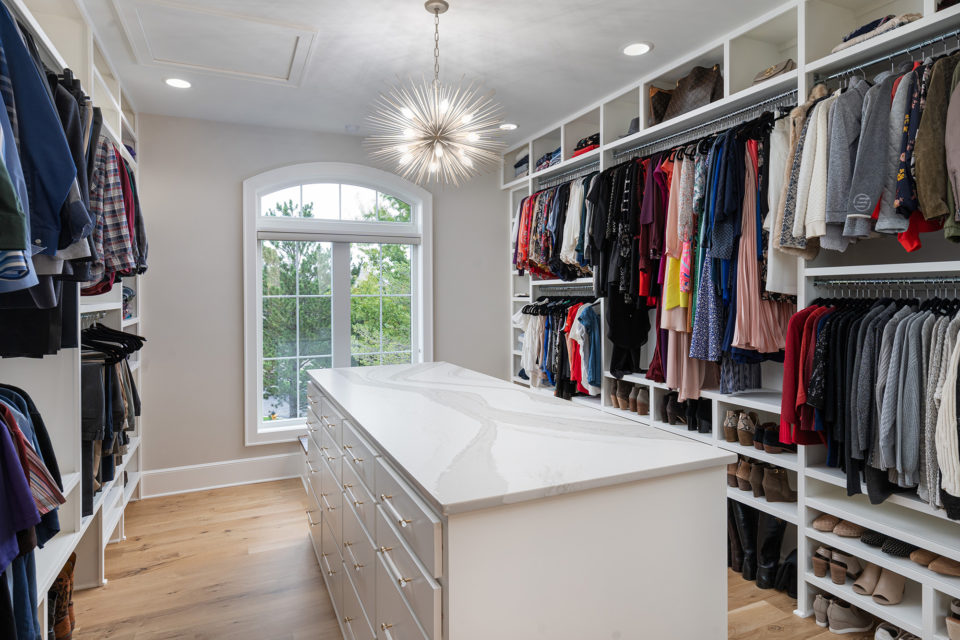 To stick to the theme of the rest of the house, we brought the same materials again in the master closet and bathroom.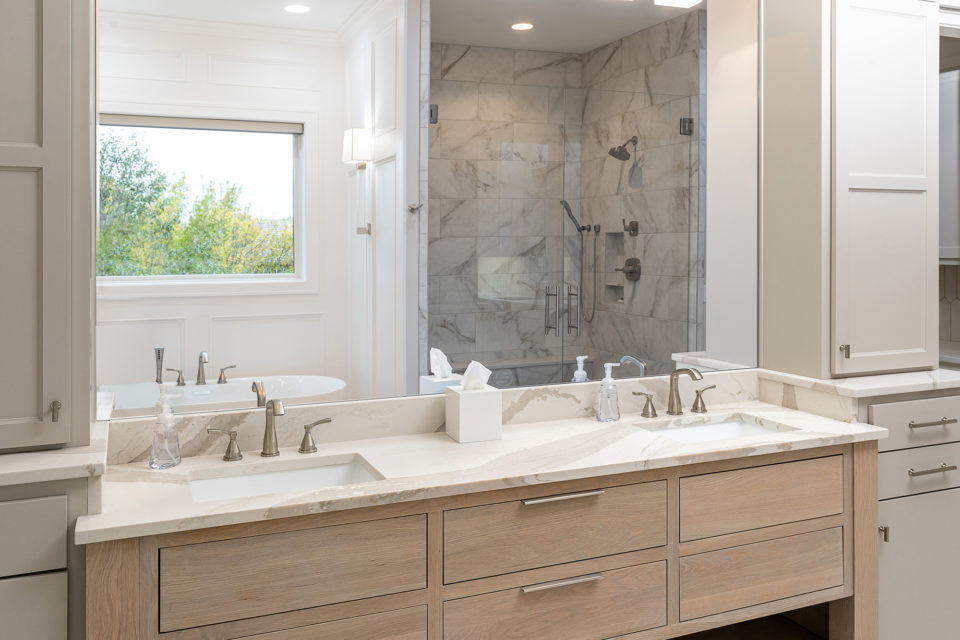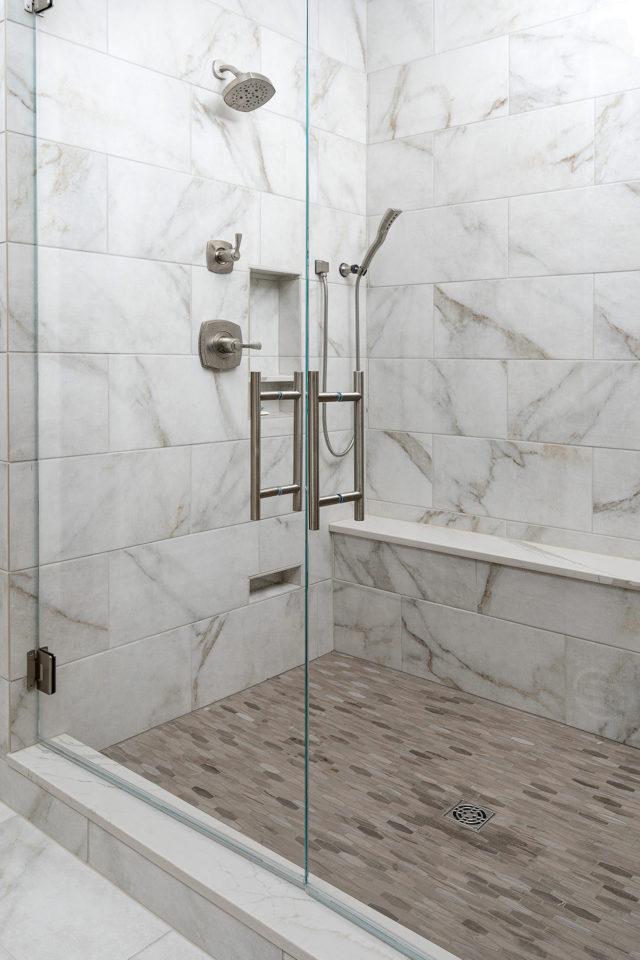 A fun idea that the homeowner had after the original installation was to create a dog crate with the material we had leftover, this time with an eased edge.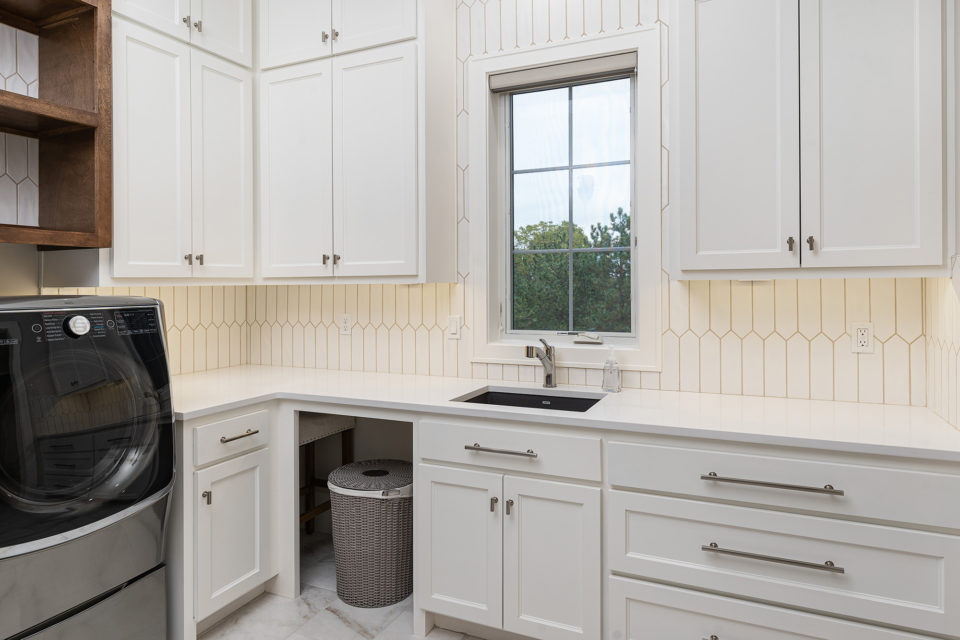 We move into the laundry room with Silestone Miami White surrounding countertops that leaves this room feeling bright and airy!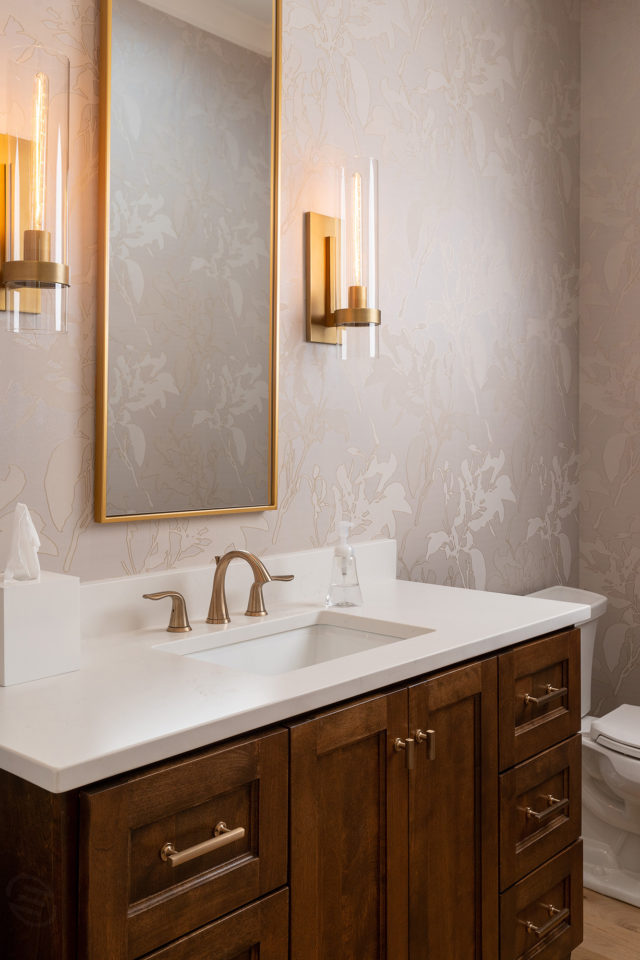 Lastly, we have the powder bathroom vanity featuring a Silestone quartz called Eternal Statuario with an eased edge.
Ready to rock your home? For more information on granite and quartz countertops in Kansas City check out our website at RocktopsKC.com, or better-yet, visit our showroom and get inspired. Rocktops creates beautiful kitchen and bathrooms throughout Johnson County and the Kansas City metropolitan area. We are your premiere Kansas City resource for granite, quartz, quartzite, marble and more! Contact us at 913-782-0802 or email at info@rocktopskc.com.