Homes That Rock – The Georgie Residence

The Georgie Residence
We love touring homes that rock, don't you? This home tour is not like the others we have done in the past. In fact, this time around we are doing a more in-depth feature on Dan and Morgan Georgie's kitchen, because it is simply breathtaking. You may already know Morgan Georgie, or have seen her awesome work around town, she is half of the duo that is Ampersand Design Studio.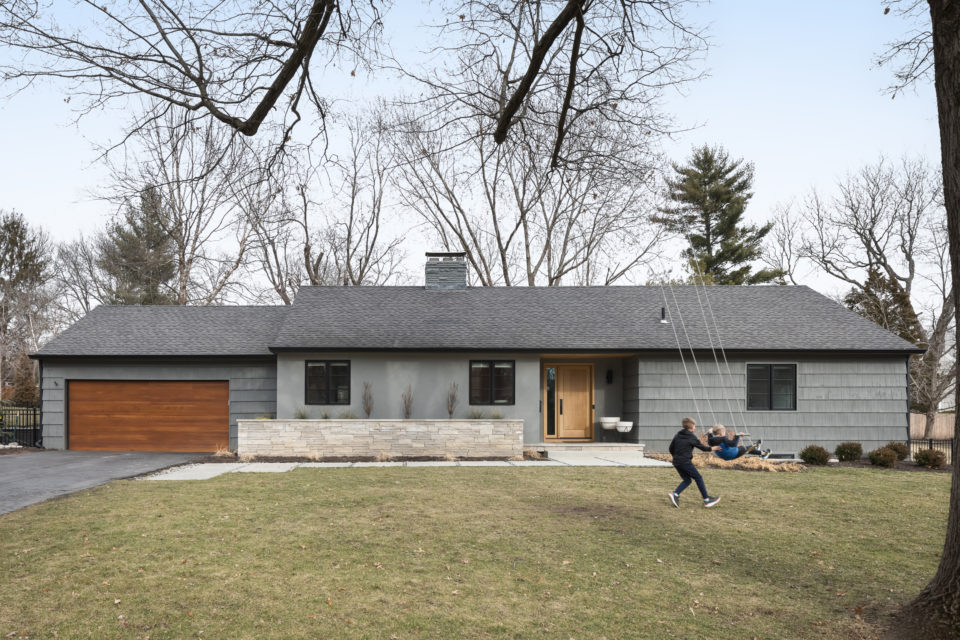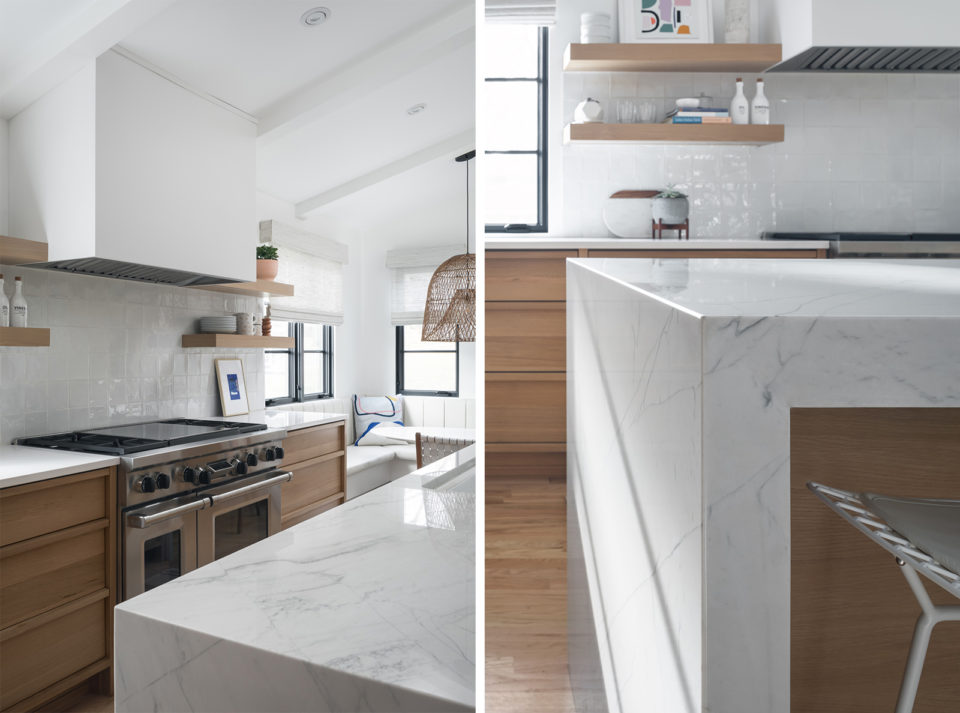 We start off in the entryway of the kitchen, you may notice that the island is Zermatt Quartzite with waterfall and mitered edges. Natural stone is wonderfully imperfect so vein matching can be difficult. As you may notice, the veins do not match up perfectly on the mitered edges but it does not take away from the beauty of the island itself.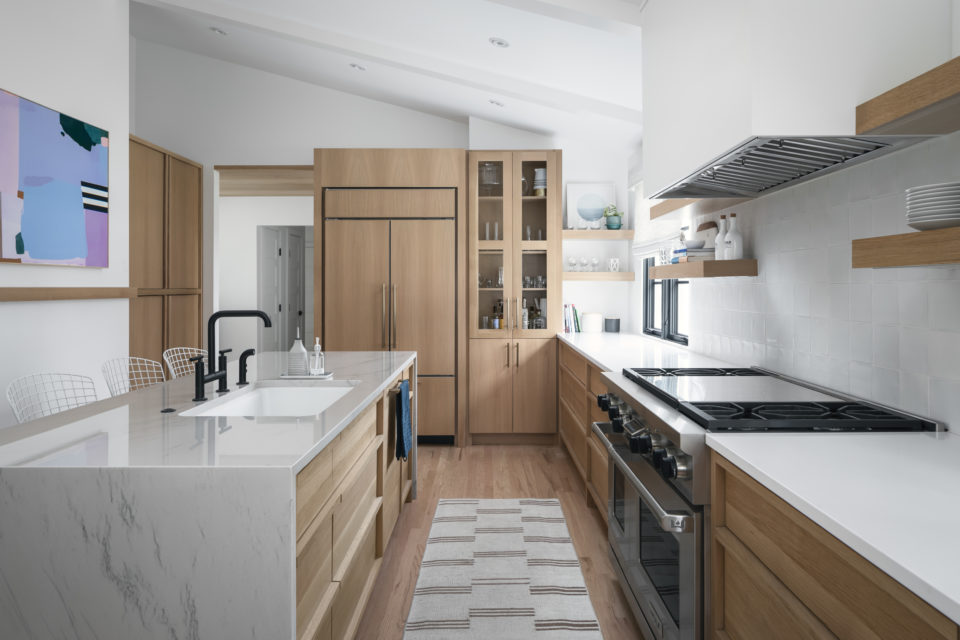 The surrounding countertops are Silestone White Zeus Quartz with an eased edge. Take notice there is no upper cabinetry above the surrounding counters, which leaves the room feeling simple yet elegant.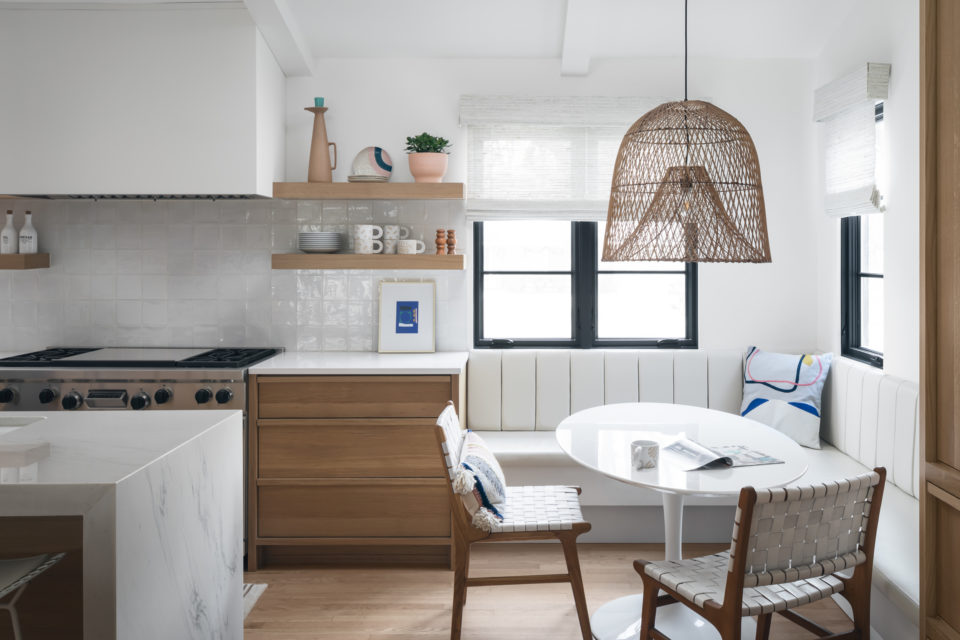 Off to the side, we have a kitchen nook, that leaves this space feeling nice and cozy! Another fun fact about this space is this kitchen was completely gutted, extended, and remodeled by Morgan's dad Craig Shaw with Shaw Hofstra + Associates.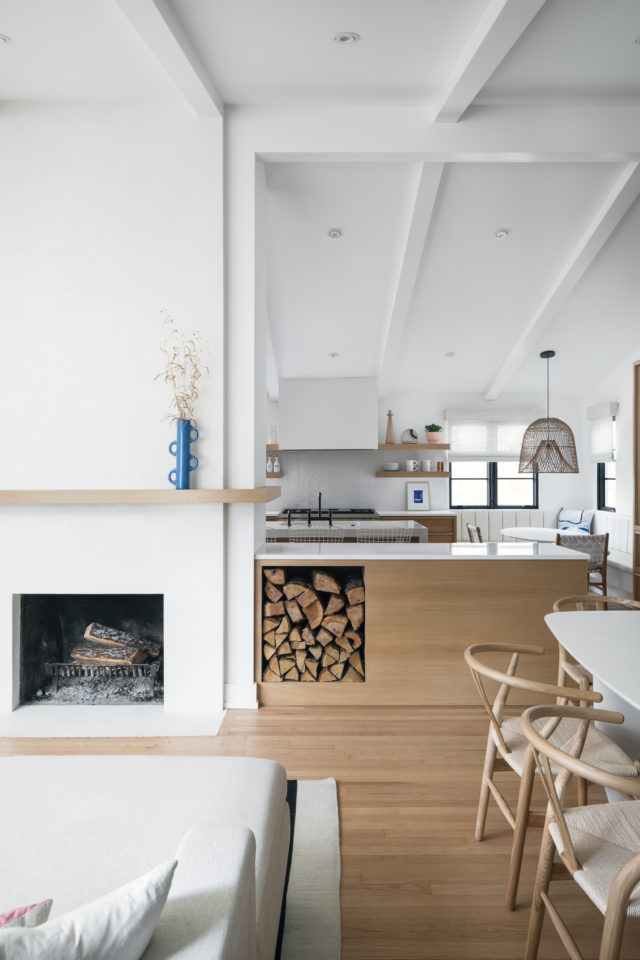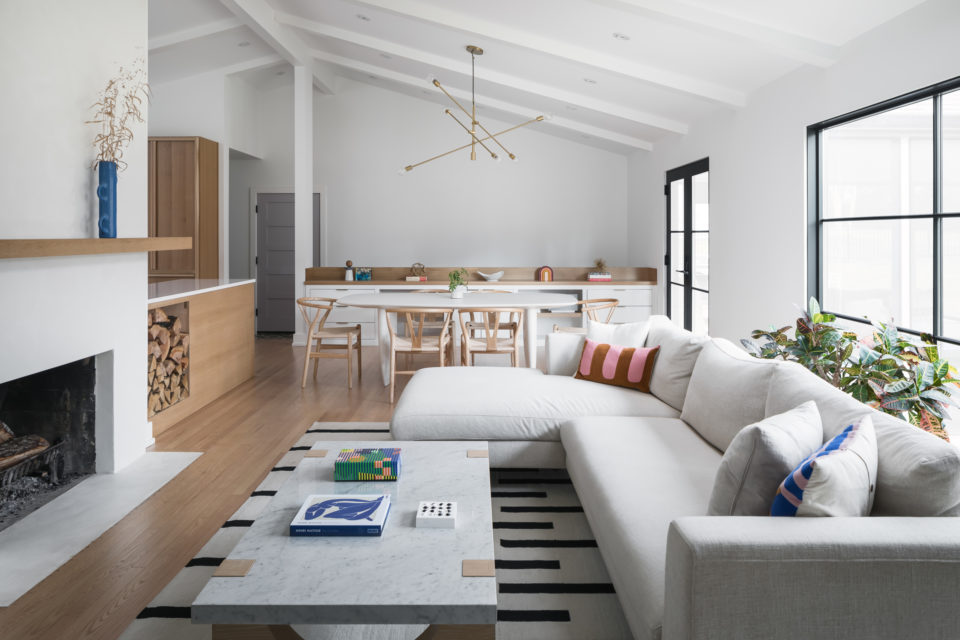 As one of the duo behind Ampersand Design Studio, Morgan Georgie creates whimsical creations where color and pattern play. You can see all their fabulous work in Target, Made in KC, and Crate and Barrel!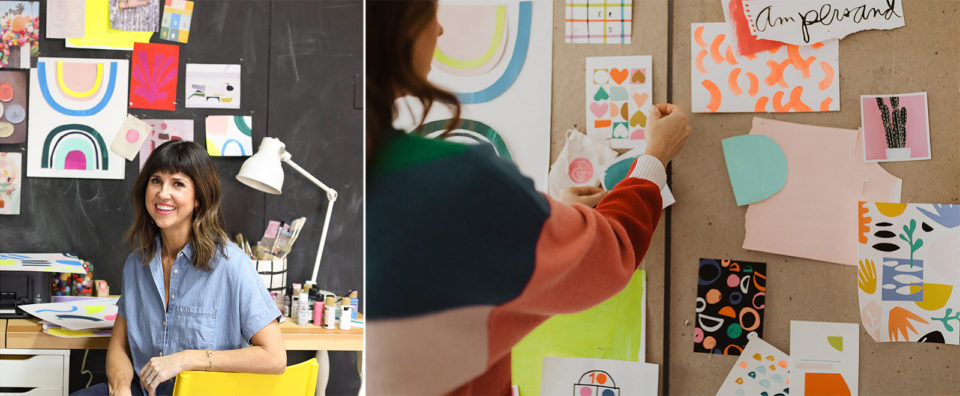 To read the full article, check out the Kansas City Homes & Style October issue. 
Ready to rock your home? For more information on granite and quartz countertops in Kansas City check out our website at RocktopsKC.com, or better yet, visit our showroom and get inspired. Rocktops creates beautiful kitchen and bathrooms throughout Johnson County and the Kansas City metropolitan area. We are your premier Kansas City resource for granite, quartz, quartzite, marble and more! Contact us at 913-782-0802 or email at info@rocktopskc.com.
Architect: Shaw Hofstra + Associates, Contractor: Hartis Construction, Cabinets: Wes Edwin Design, Windows: Marvin, Hardware: Emtek, Interior Design: Brasstacks, Photography: Nate Sheets