It's that time of year when everyone wants to freshen up their space, and we're no exception! You may have already noticed, but we've been hard at work recently giving RocktopsKC.com a new look.  The website has new and update features we want to share with you.
Looking for a time to stop by the Rocktops showroom that's convenient for you? Wanting to get one-on-one attention from our amazing sales team? Then our showroom booking tool is just what you're looking for. Book a showroom visit from our website, anytime, just click the Visit Showroom button on the top of every page on our website. Look up… I bet you can see it there right now!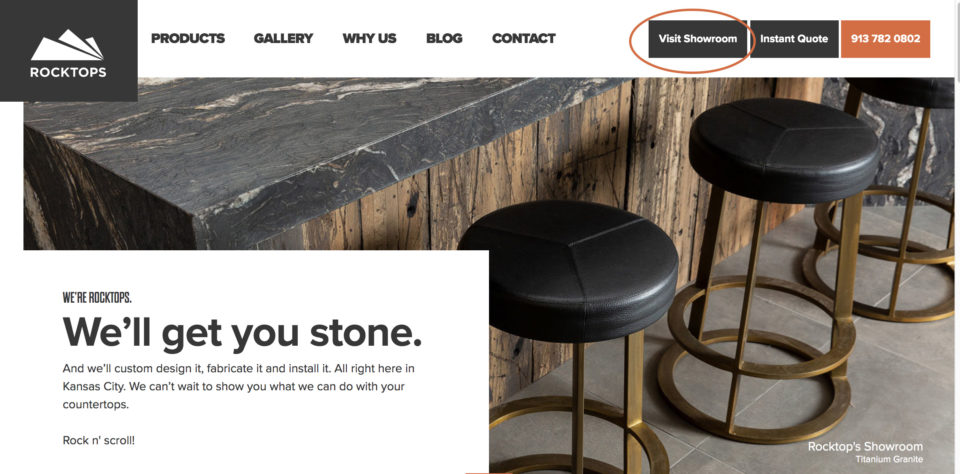 New projects take lots of organization and pre-planning! That's where our Instant Quote tool can help! This tool allows you to get a complimentary rough estimate on that new kitchen project. Just define your project specs, pick a stone, and get a quote, instantly. You'll find Instant Quote on the top header of each page at our website, RocktopsKC.com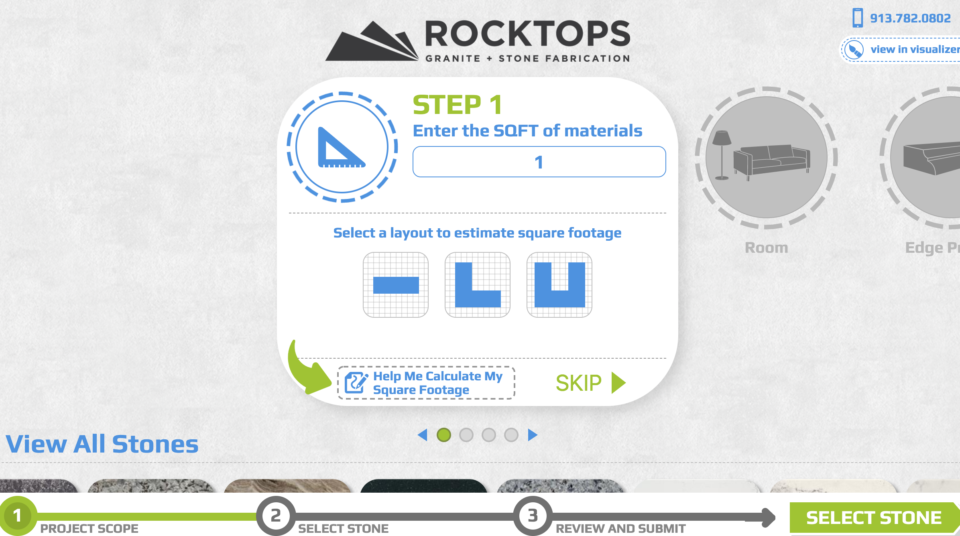 Are you looking to get a sneak peek of your dream kitchen? Perhaps you want to plan which materials you think you'll love? Are you a visual person who has to see it before they can make a decision? Our Kitchen Visualizer is the perfect tool for you! Take a look at the video below to get an idea of how Kitchen Visualizer works.
Looking to sport that Rocktops gear? Who isn't, right? Our new website has an added online store stocked with rockin' merch. From tee shirts to hats, you'll be sure to find all the branded gear you love. Access the online store at the bottom footer of all pages at RocktopsKC.com, just click the grey button! Have a suggestion of what you want to see? Let us know!