The Rocktops' Process
We are here for all of your countertop needs but sometimes you might not know how to get started or even how the process works, that's where Rocktops comes in. We have an amazing team that are all skilled at what they do. Beginning to end, let us help.
Step 1 | Discuss
Let's get acquainted! Our first step is for you to come visit our showroom and talk about the nitty-gritty details of your project with a sales representative. We want to know your timeline, budget, design, and inspiration in order to make your project come to life. All that we ask, is for you to bring rough measurements so we can give you a quote.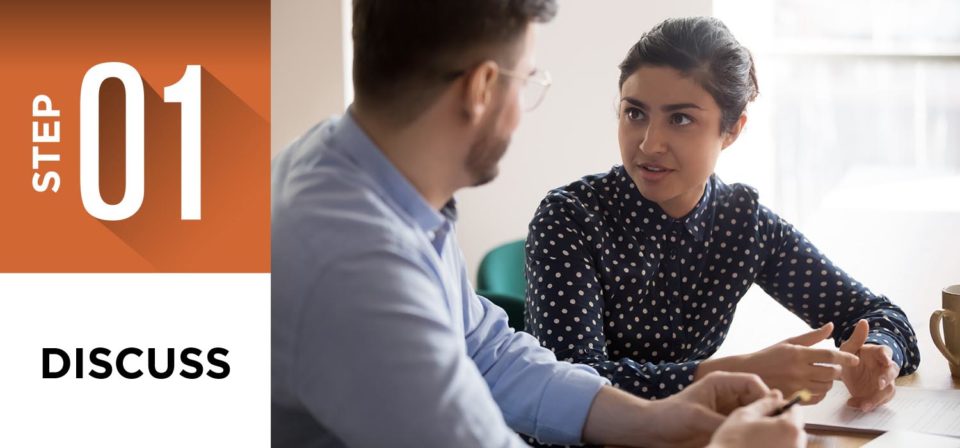 Step 2 | Educate 
We know that there is a lot to learn when it comes to stone but our staff at Rocktops is excellent at providing product knowledge. In this step, we also go over expectations, our pre-template checklist, and more details. You will also receive your quote and if you approve, we will ask for a 50% deposit so we can put you on the schedule for template and install to get this show rolling.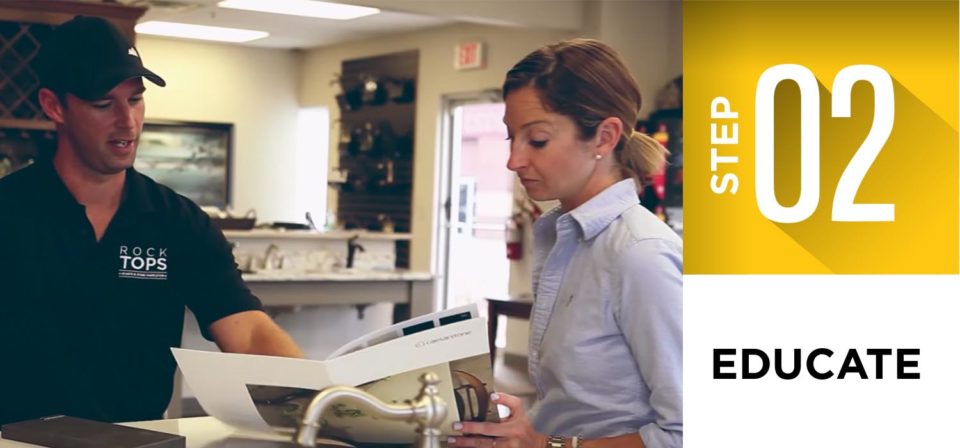 Step 3 | Measure
In this step, one of our team members will come out to do the measure template. When they're at your project site, you can ask them any further questions you may have. Once your sales representative receives the template, we will review the job details and update the contract. This is the final approval before your material gets cut.

Step 4 | Fabricate
This step is completely in our hands and the step that you've been waiting for. Here, we review the layout on the stone and send it to the SawJet to be cut, then it's sent to the CNC Router where we do the edgework, polishing, and sink cutouts if needed. To finish off, it goes through quality control to make sure it's in top condition. Now, it's ready to be installed.

Step 5 | Install
The time has finally come, it's install day! In this step, our install crew will come out and do some on-site preparation like demo of your previous countertops and finding a good entrance to bring the stone into your project site. They then install, clean, and seal your countertop. Lastly, they review their work to make sure it's up to standard and snap some photos of the finished product to show off their work.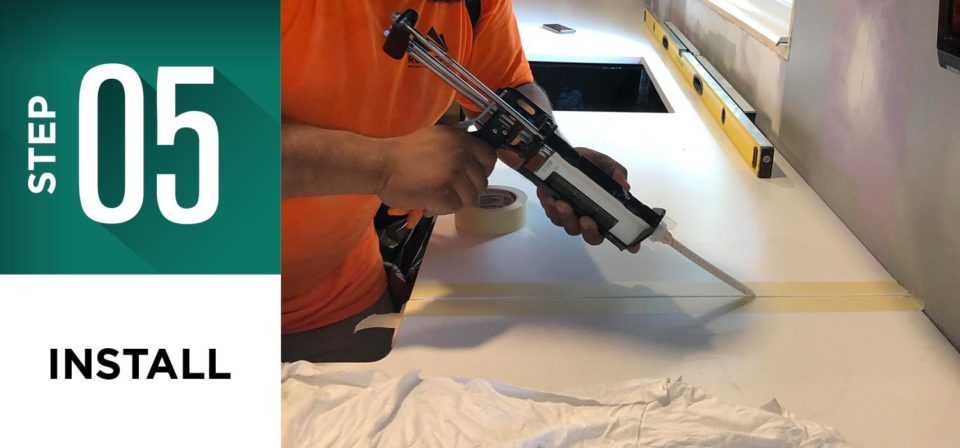 Step 6 | Support
You've been with us this long, we don't want to let you go quite yet. In this step, we will check in with you to see if everything is to your satisfaction. If you're happy with how your project turned out, make sure to leave us a google review as these help other potential customers get a real sense as to who we are and what we do. We also ask for the final payment and will warranty the project. We thank you for choosing Rocktops to make your project dreams come true. Come back if you need help on future projects and countertop needs!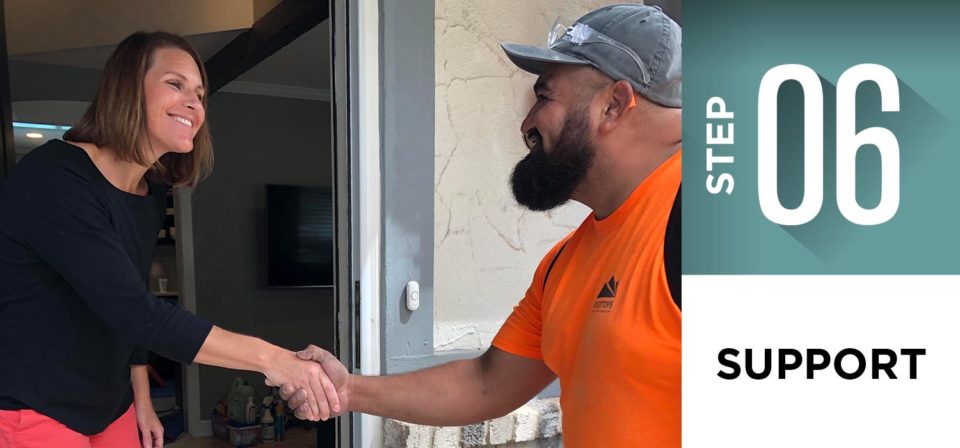 Rocktops is so proud of our team and the processes we have set in place to ensure that our jobs run smoothly. Are you ready to rock your home? For more information on granite and quartz countertops in Kansas City check out our website at RocktopsKC.com, or better yet, visit our showroom and get inspired. Rocktops creates beautiful kitchen and bathrooms throughout Johnson County and the Kansas City metropolitan area. We are your premier Kansas City resource for granite, quartz, quartzite, marble, and more! Contact us at 913-782-0802 or email at info@rocktopskc.com.