Treetops – Wood Countertops

Over the years, Rocktops has been specializing in stone countertops but why stop there? Rocktops is branching out from just stone countertops to produce wood/ butcher block countertops which is where Treetops was born. We are all about pushing the creative works so this is just one more thing that we now can do for your Kansas City countertops. Let's take a look at our options.
Grain: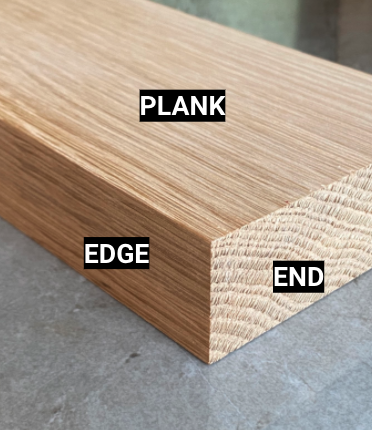 There are multiple grain options to choose from. Depending on which side of the wood you use, will depend on the hardness of the stone. First, we have the plank grain (also known as flat or face). This type adds warmth to any space. Plank grain is not meant for cutting directly on, so make sure to use a cutting board. When fabricated the thickness is 1.625" which is a little over standard stone thickness. This is a great choice if you want to show off custom edge detailing.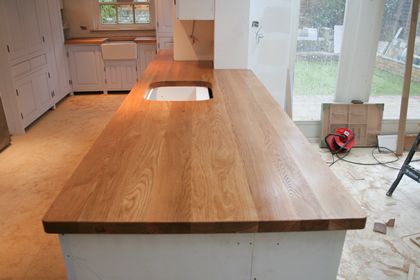 Next, we have the edge grain. This is a great choice if you want a thicker countertop since it can be fabricated to any thickness. It's a sleek and timeless look that is awesome for showing off custom edge detailing. You can even cut on top of it.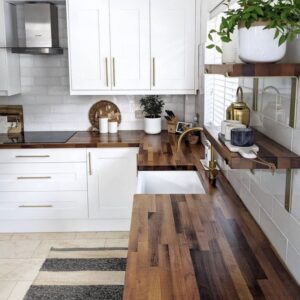 Lastly, we have the end grain. This is the best option if you're looking for a countertop that you can cut directly on. This style is truly stunning to showcase the unique grain. It's also great for showing off custom edge detailing and you can fabricate it to any thickness.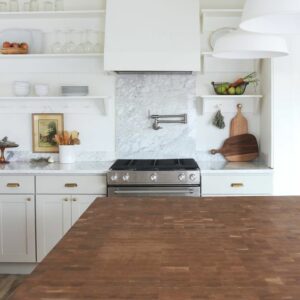 Species:
After you choose a grain you get to pick out what species of wood you are going to choose. Below are the different options to choose from: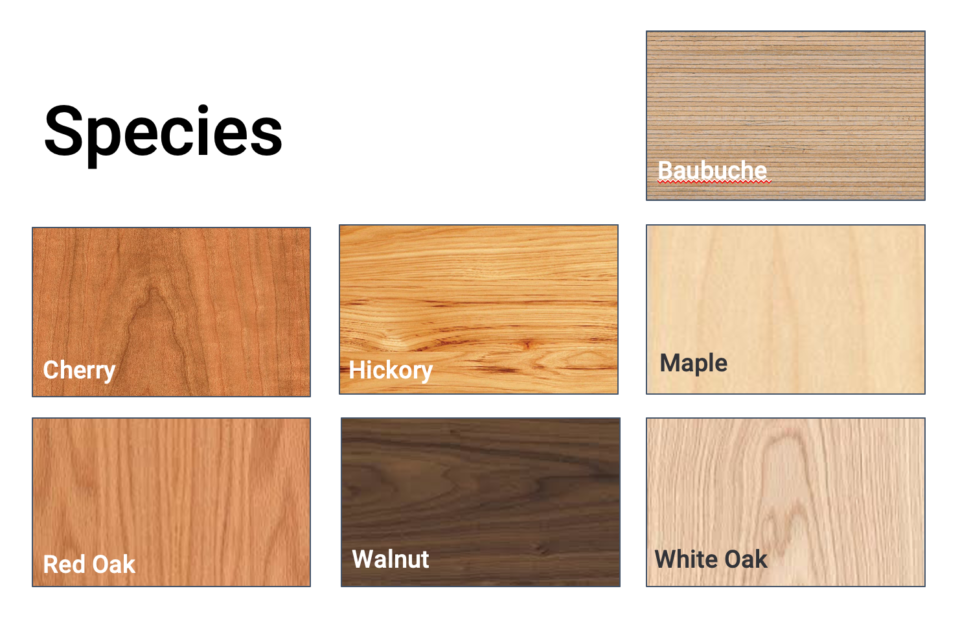 Finish:
Clear Dull, Clear Satin, Clear Gloss, and Tung Oil are the finish options you get to choose from. Come to our showroom to learn more about them and see what they look like.
Profile:
You're not done choosing yet! After you pick the finish, you also get to choose what edge or profile you would like, to make the countertops exactly what you want:

Miters:
We want your countertops to be completely customized to your liking, so we also allow you to pick the miter that you want. Below are the options: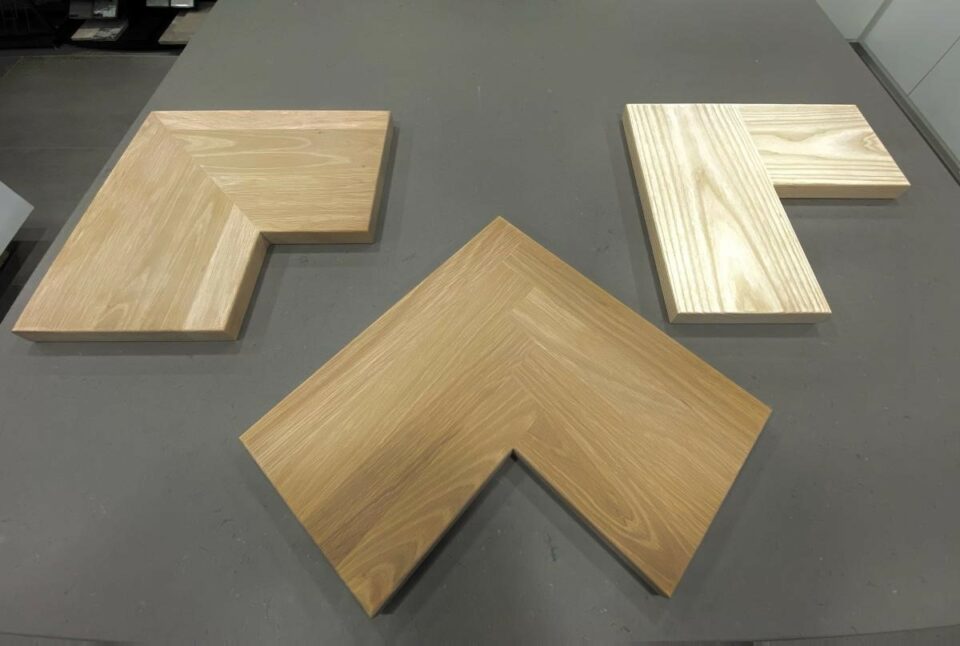 If you're looking to branch away from stone countertops, wood countertops are a good option. You have so many amazing choices to pick from which allows you to get exactly what you want!
Are you ready to rock your home? For more information on granite and quartz countertops in Kansas City check out our website at RocktopsKC.com, or better yet, visit our showroom and get inspired. Rocktops creates beautiful kitchen and bathrooms throughout Johnson County and the Kansas City metropolitan area. We are your premier Kansas City resource for granite, quartz, quartzite, marble, and more! Contact us at 913-782-0802 or email at info@rocktopskc.com.