3 Outdoor Kitchen Must Haves

Take your entire entertaining and cooking space to the next level with an outdoor kitchen. An outdoor kitchen with comfort in mind increases the square footage to host friends and family. When designing your outdoor kitchen here are a few things to consider.
Seating Options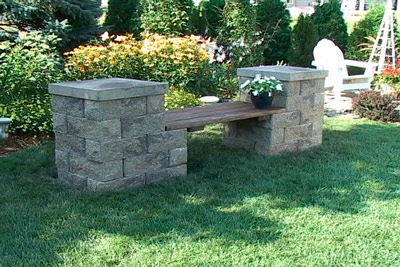 The traditional patio furniture adds an element of coziness to any outdoor area. Don't forget to spread your seating throughout the backyard. For example, there are built-in benches that are functional and weather resistant seating options. Utilizing brick and stone pavers is a great and easy way to build an outdoor bench. Place in a corner of the garden, around a fire pit, or close to a play area for parents to mingle while the kiddos play. Above all, the options for stone benches are endless and easy on the pocketbook.
Fire Element
A fire pit or stone outdoor fireplace is a great way to offer a cozy and welcoming feel to your outdoor kitchen space. Sheltering the space where the fire element is located with a simple covered pergola can also stretch the use of your outdoor kitchen into cooler weather months by providing a warm and protected spot for family and friends to gather and enjoy each other's company. Fire elements can also offer another method of cooking. Often times fire pits are converted with roasting spits, or outdoor fireplaces are built with a pizza oven feature. Most fire pits are made with stacked stone and are incredibly affordable to design, considering a fire pit is simple, many homeowners opt to build their own. If you are considering an outdoor fireplace, it is best if you consult a professional. Either way, a fire element in your outdoor kitchen is a must-have!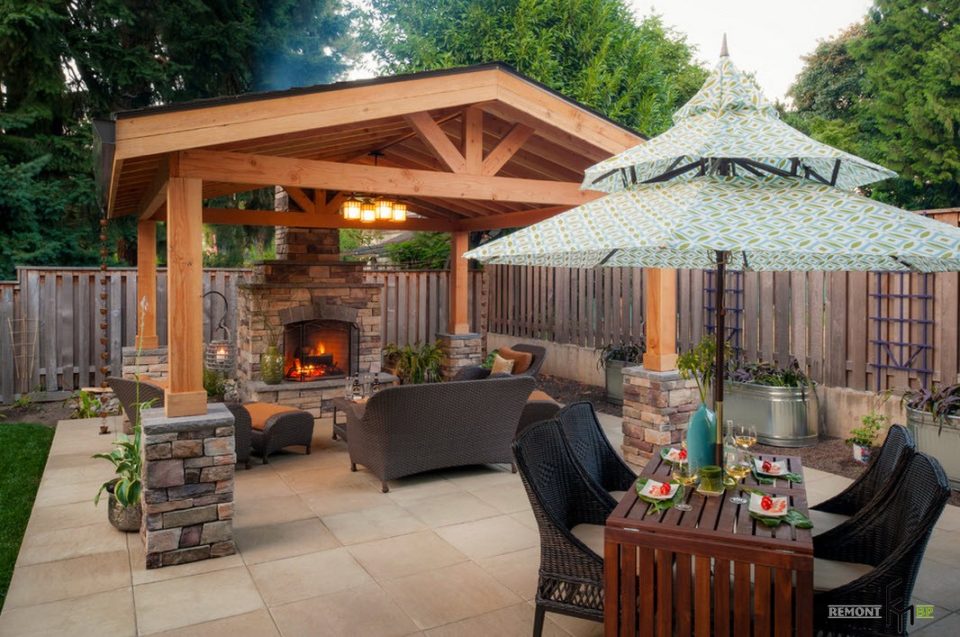 Double Duty Countertops
If you are working with limited space in your design make the cooking space also function as an entertaining space by placing the kitchen so that a bar can be added to the front. A multi-functional layout allows you to maximize your space in even the smallest of yards. Just a reminder to use food safe and weather-resistant countertops, such as granite, when designing your outdoor kitchen. Facing your kitchen area with a stone ledger will help protect the space from the elements with little to no maintenance. In addition, it adds a high-end finish to the overall look of your outdoor kitchen space.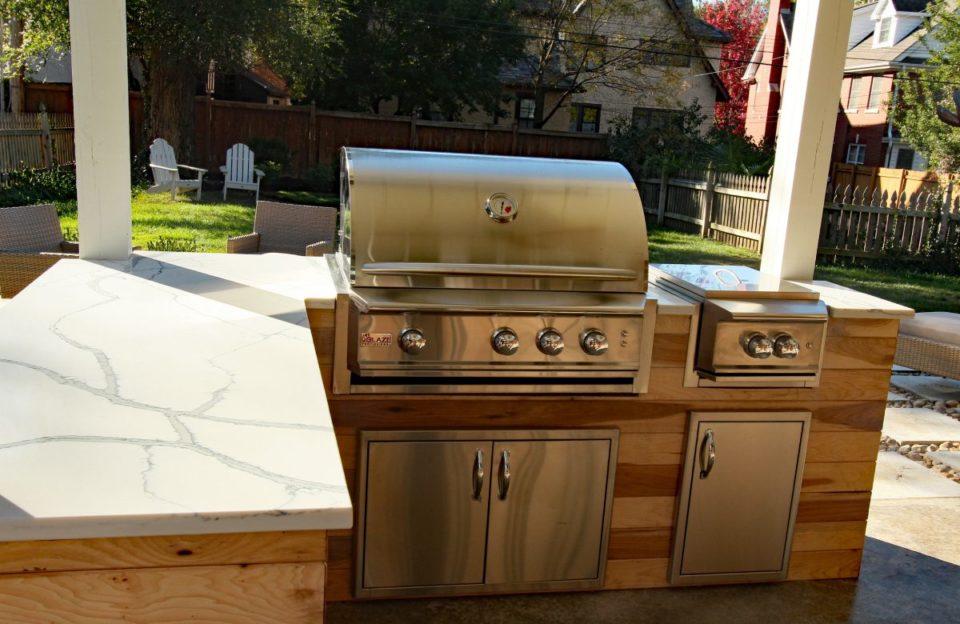 For more ideas for outdoor kitchens in Johnson County, check out our website at RocktopsKC.com, or come into our showroom and get inspired. Rocktops creates granite, marble, limestone for kitchens, bathroom, patios, and fireplaces. We are your Kansas City stone resource for everything outdoor! Contact us at 913-782-0802 or email at info@rocktopskc.com