Hot Dogs & Hot Wheels 4: Fast (But Not Furious)

Quiz time:  
What has many wheels and more sodium than you can shake a piece of quartzite at? If you guessed 'Hot dogs and Hot Wheels', you'd be correct! That's right, everyone. It's Hot Dogs & Hot Wheels season at Rocktops. Not sure what that's all about? Well get in, buckle up, sit back, and hold on – we've got a quick story to tell!
See, a few years back, we decided to make some friendly wagers around the office. Who could be the quickest at this . . . who could be the best at that . . so on and so on.  Well, as a company full of overachievers, one thing led to another, and competition (and an event) was born.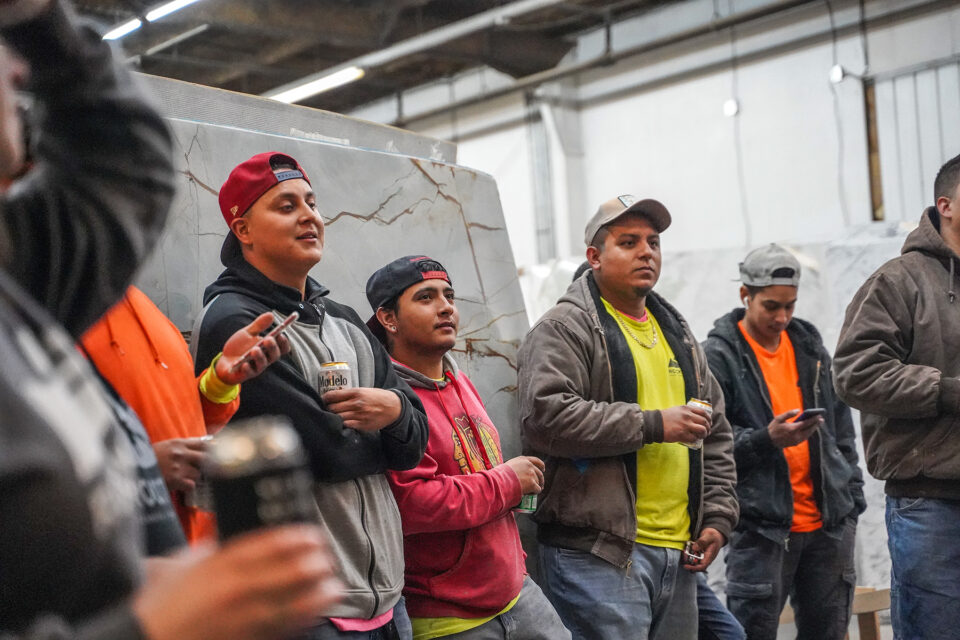 It goes down like this: Associates gather at the end of the day with their modified Hot Wheels in hand and a shared goal in mind. That goal? Most Fun Wins. The track is laid out, Hot Wheels are raced, and hot dogs are consumed. It's fun for the whole Rocktops family! In fact, the event seems to get bigger and better each and every year. And for that, we are grateful.  Why? Because moments like these give us all a chance to unwind, get together, and remember just how lucky we are for having some of the most amazing customers a business could ask for!
Catch a glimpse of the behind the scenes footage of our Hot Dogs & Hot Wheels event: Hot Dogs & Hot Wheels 4: Fast (But Not Furious)