Homes That Rock – Homes by Chris

Home Tour: Modern Spaces
At Rocktops, we have wonderful opportunities to work with a bunch of talented builders and designers. We love getting the chance to see the finished product of our Kansas City countertops and are excited to share this amazing home tour. Homes by Chris is the brains behind this operation, for more than fifteen years, Chris and her husband Roy have been making their mark all over the Kansas City area. Like what you see so far? Keep scrolling to view more of this incredible home.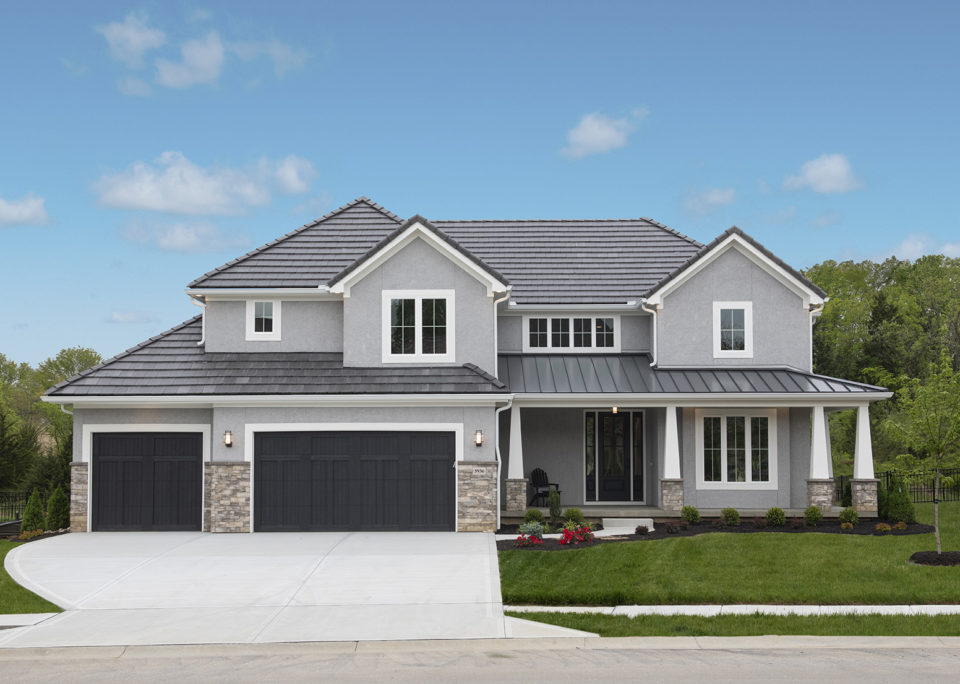 This kitchen is giving us island dreams, a kitchen island that is. The black and white cabinetry is a great way to add contrast and is topped with Calacatta Laza Quartz on both the island and surround. The look is finished off with a timeless eased edge.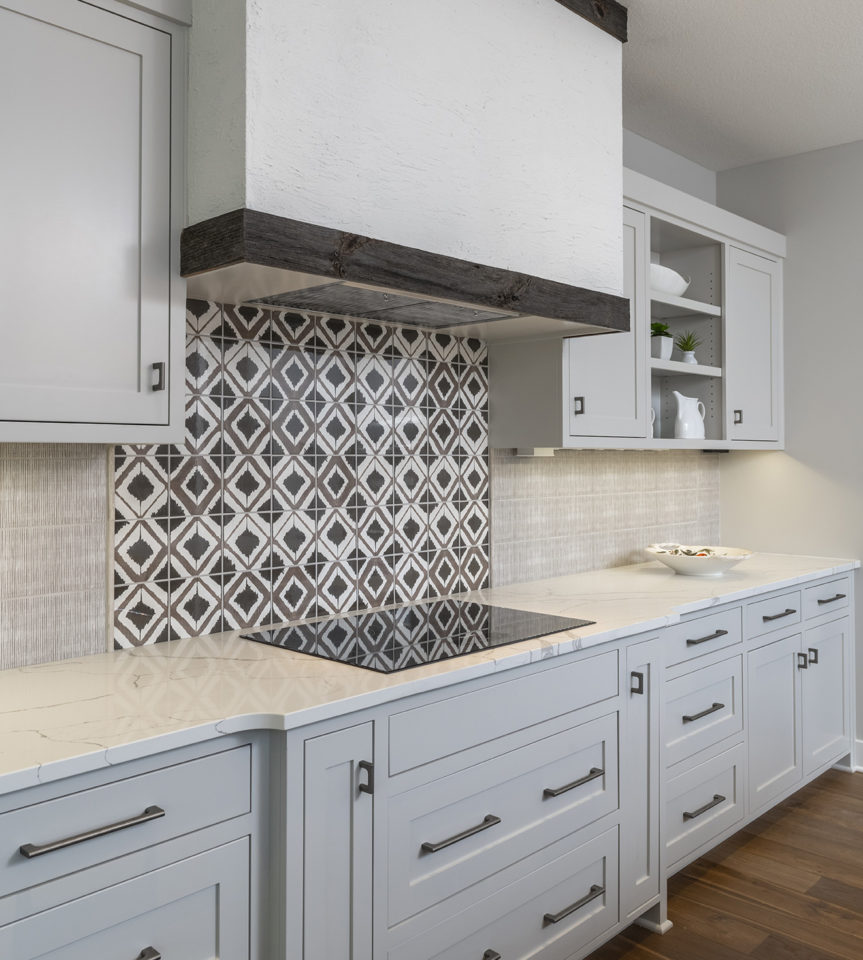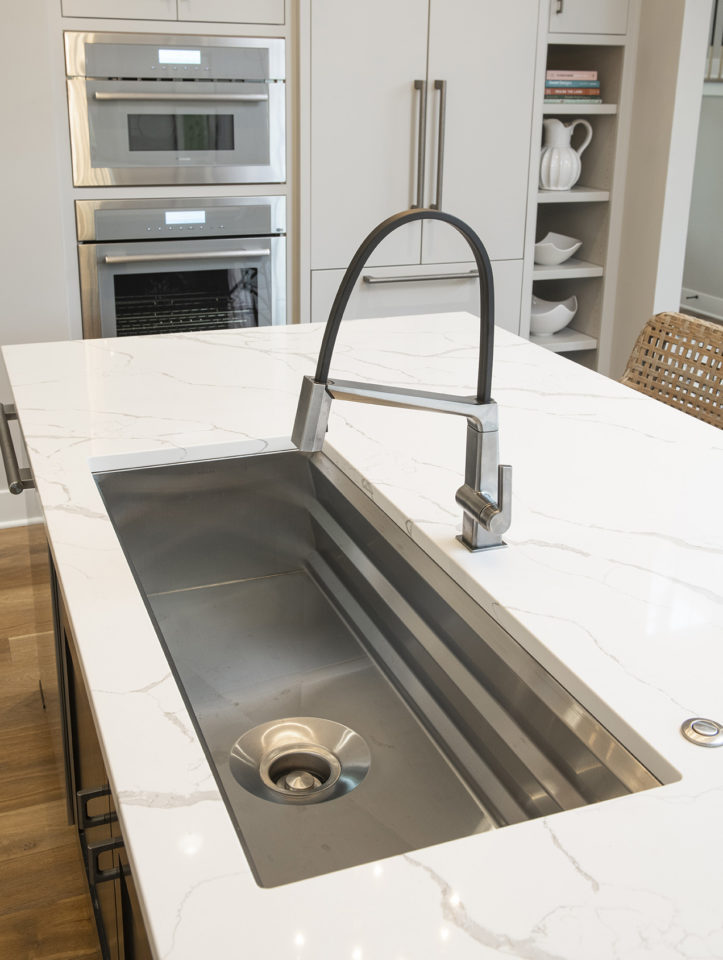 This Kohler Prolific under-mount sink comes with add ons like a cutting board and strainer to increase the functionality.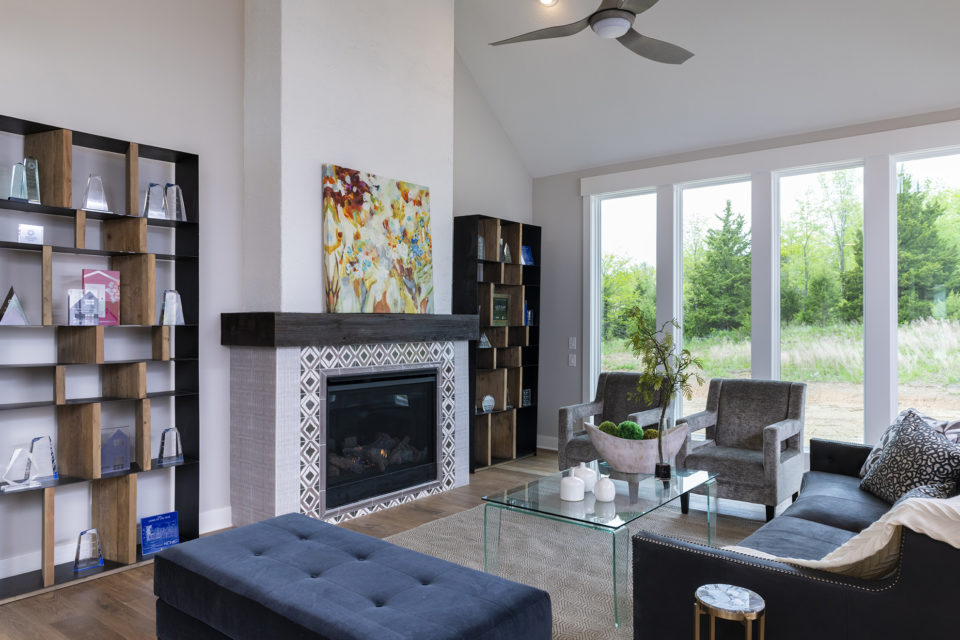 The home is full of contrast that mixes different styles to get something totally unique. We love the ceiling to floor windows which provides natural light ultimately making this room feel more open.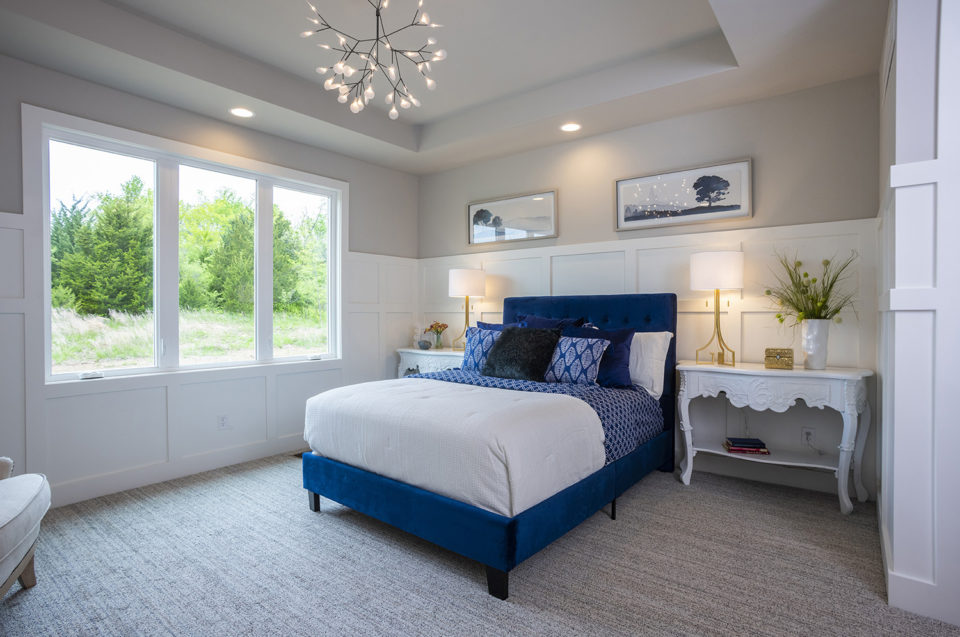 The Bathrooms
The master bedroom is full of natural light just like the rest of the home. The detailing of the wainscoting on the walls is a great way to make the home more unique and ascetically pleasing. A pop of color is added through the headboard to brighten up the space even more.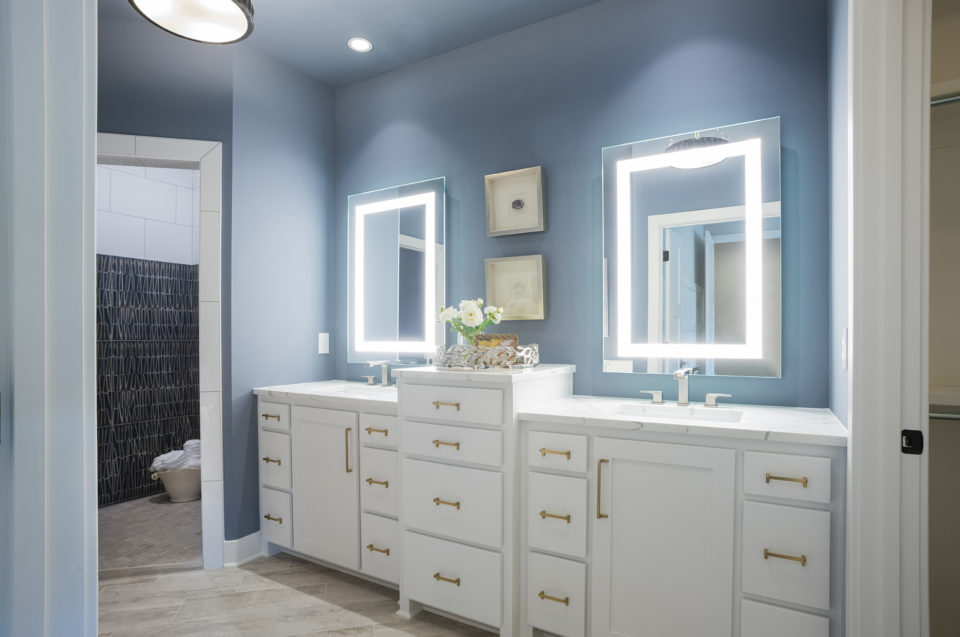 The master bathroom consists of Calacatta Laza Quartz with an eased edge, likewise, matching the rest of the home.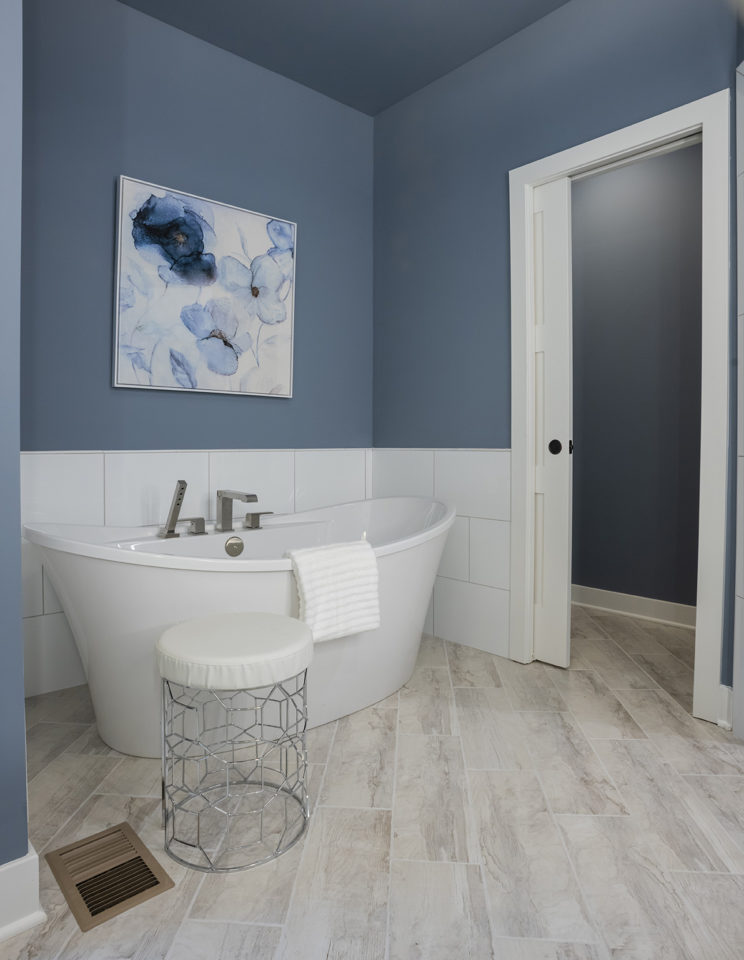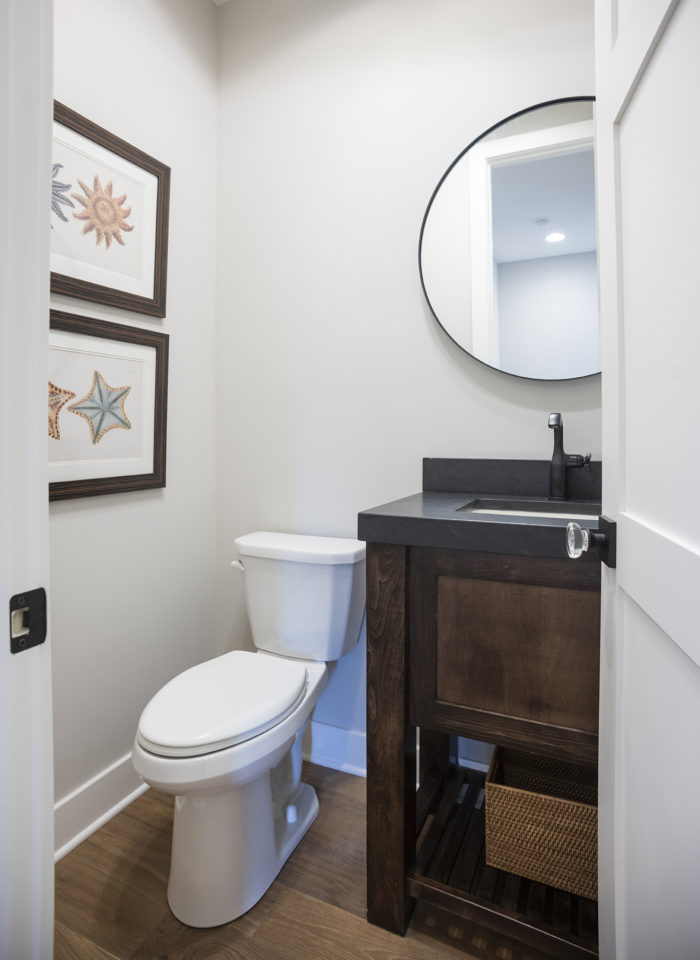 This guest bathroom has beautifully stained cabinetry topped with Nero Orion honed granite that has a two 2 ½ thickened edge. As a result, the countertops look fuller and more dramatic look.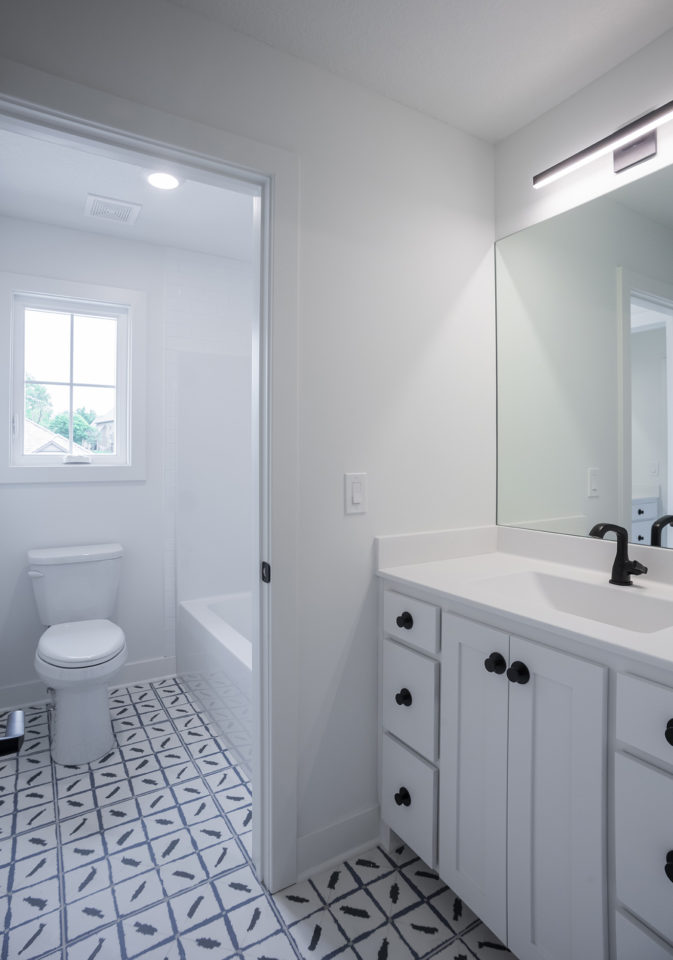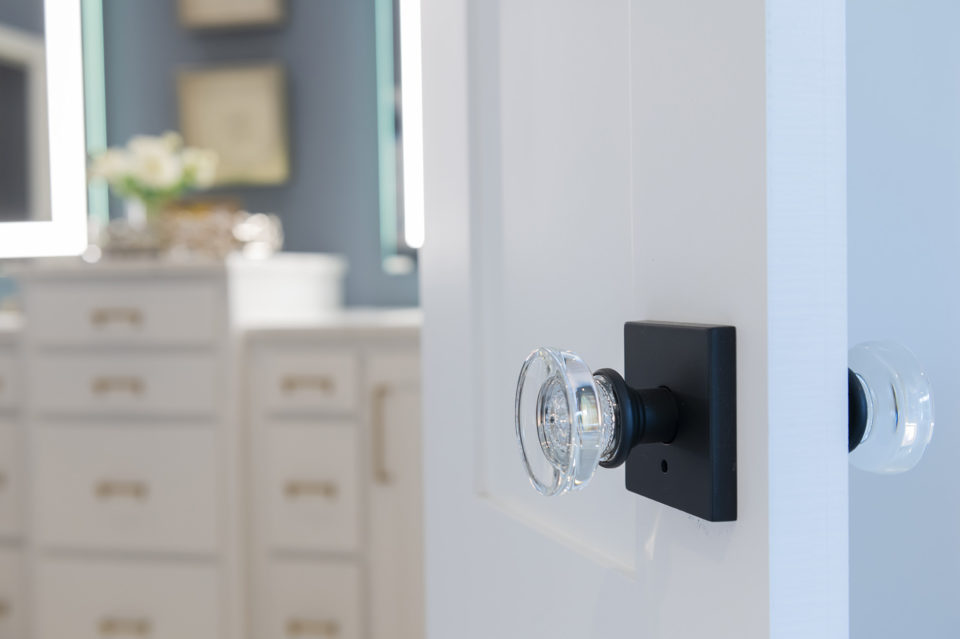 Small but mighty details
We love all the attention to detail in this home. From the floors to the doorknobs to the railings, you will spot new details everywhere. This home mixes styles of traditional, modern, and even farmhouse to get something that matches the homeowners' style perfectly.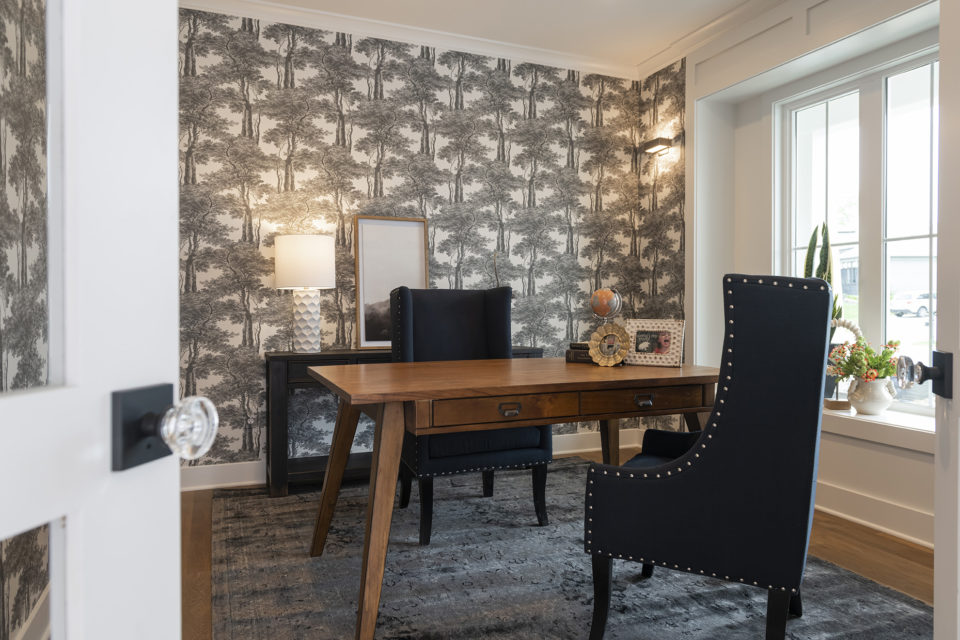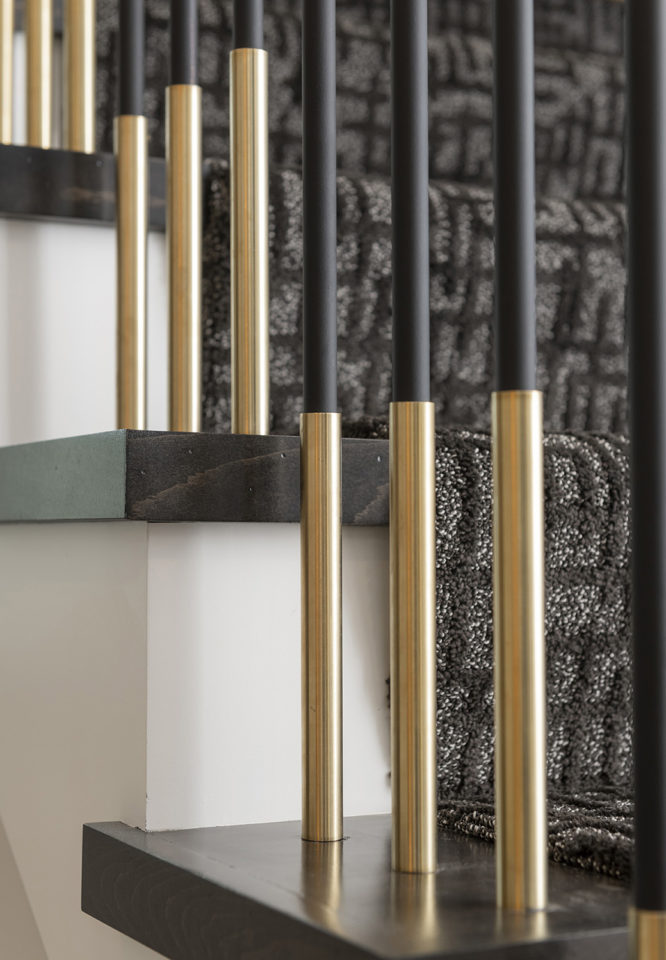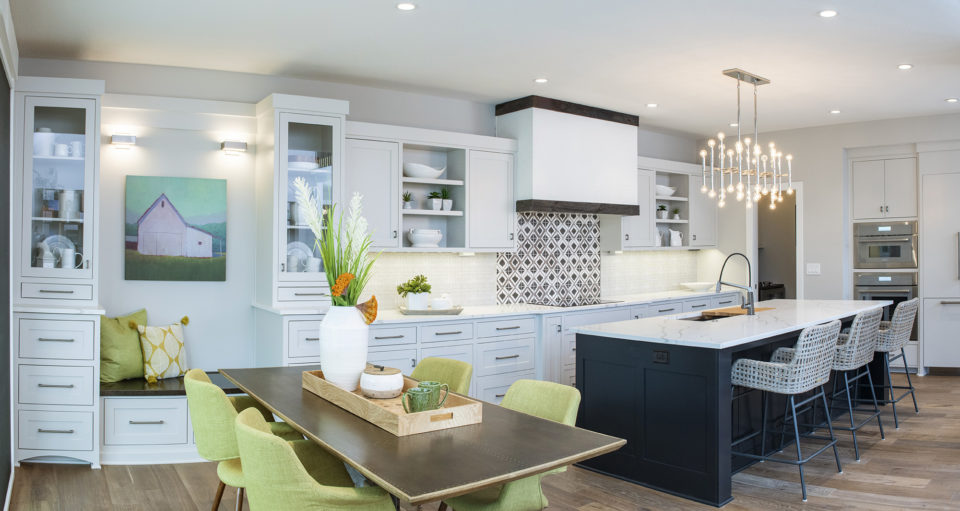 Are you ready to rock your home? For more information on granite and quartz countertops in Kansas City check out our website at RocktopsKC.com, or better yet, visit our showroom and get inspired. Rocktops creates beautiful kitchen and bathrooms throughout Johnson County and the Kansas City metropolitan area. We are your premier Kansas City resource for granite, quartz, quartzite, marble, and more! Contact us at 913-782-0802 or email at info@rocktopskc.com.
Builder/Contractor: Homes By Chris