Designer Spotlight: Stephanie Agne's Amazing Style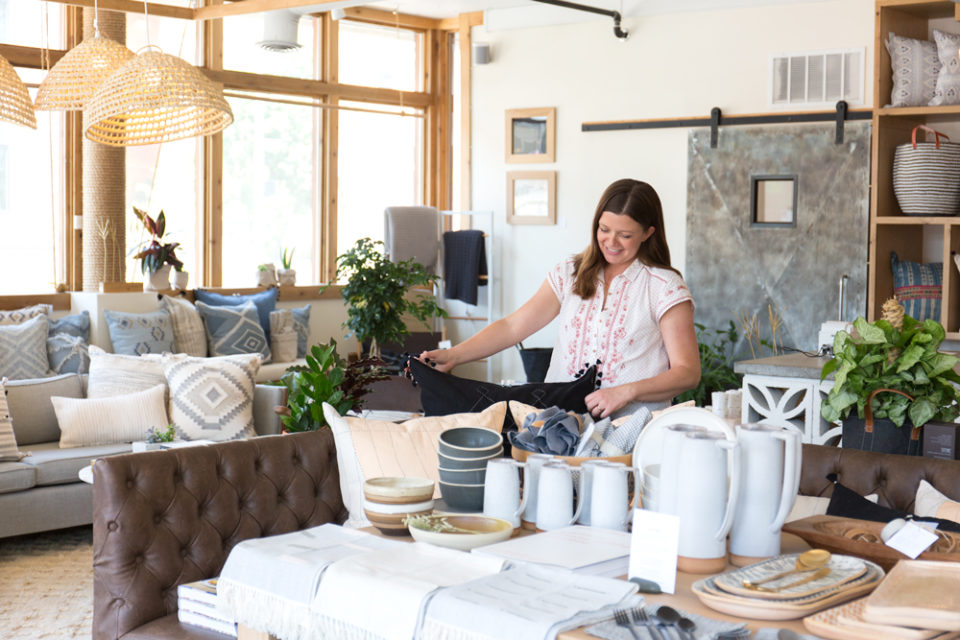 This month's Kansas City designer spotlight is focused on Stephanie Agne. Not only does she have an impeccable design sense, but she is also the curator and owner of Golden and Pine, one of our favorite places to shop for home goods. Stephanie is sharing with us how she got started in design, her best sources of inspiration, and why she loves working with Rocktops!
How did you get started in design?
 I have always loved design but chose a different career path as a dietitian first.  After 10 years, I started to get restless in that field and explored a lot of avenues to get out.  I interned for an interior designer, I looked at design and architecture programs (applied, got into one and then chickened out when I saw the architecture supply list for the first semester!), and eventually took a job in a boutique that had just opened in Maine where I was living at that time.  It clicked within weeks of being there. I could surround myself with design and not have to start over with school again.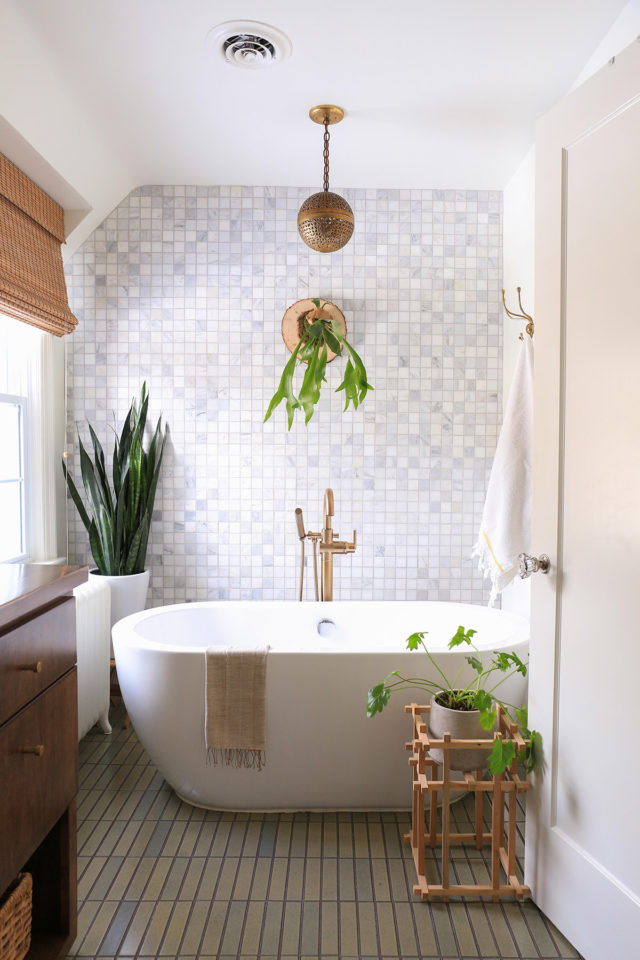 What's your favorite room to design?
It's a tossup between kitchens and living rooms!  Because I was a dietitian I do still love to cook, so I really think about the flow of a kitchen.  I love to make it beautiful and useful both. I am also quite a homebody though and my family lives mostly in our living room, so choosing soft, cozy, and stylish sofas, rugs, and pillows is also very fun for me.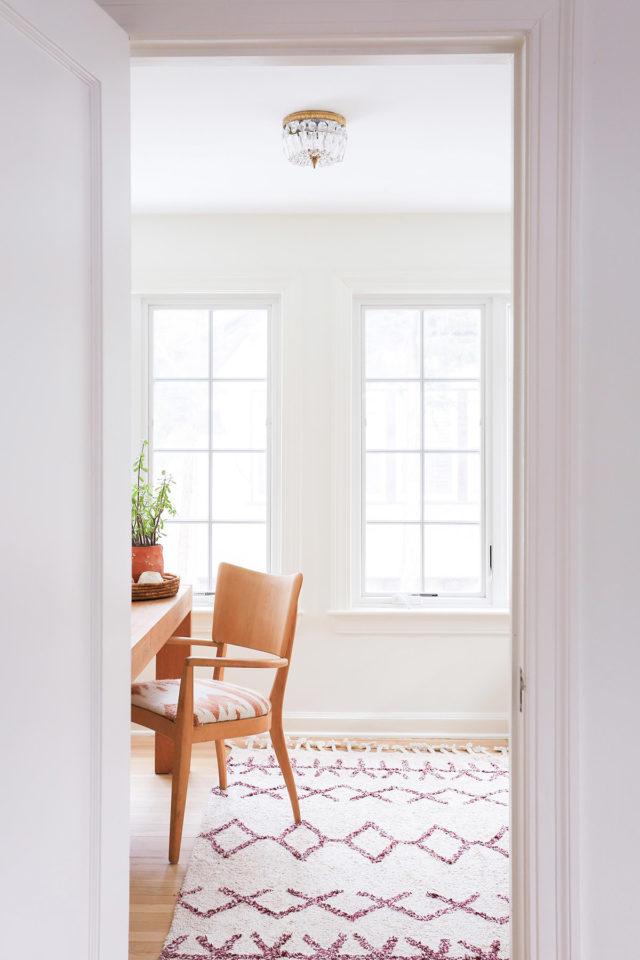 Do you like to remodel or do you prefer a new build?
Remodel for sure.  I think the quirks and challenges of existing homes make for a more creative and unique design in the end. 
What are your favorite things to shop for the home?
  Textiles – rugs, pillows – and ceramics
Where do you look for home inspirations?
  I still read blogs daily and subscribe to several design magazines.  My favorite magazines are Domino, Architectural Digest, and Dwell. House Beautiful seems to be evolving in an interesting, less traditional way too.  Instagram is great now too. I save posts into little collections like "Art" so when I need to source some art I have a collection to choose from there.  I also think traveling – I love finding design-savvy hotels and restaurants – is a favorite way.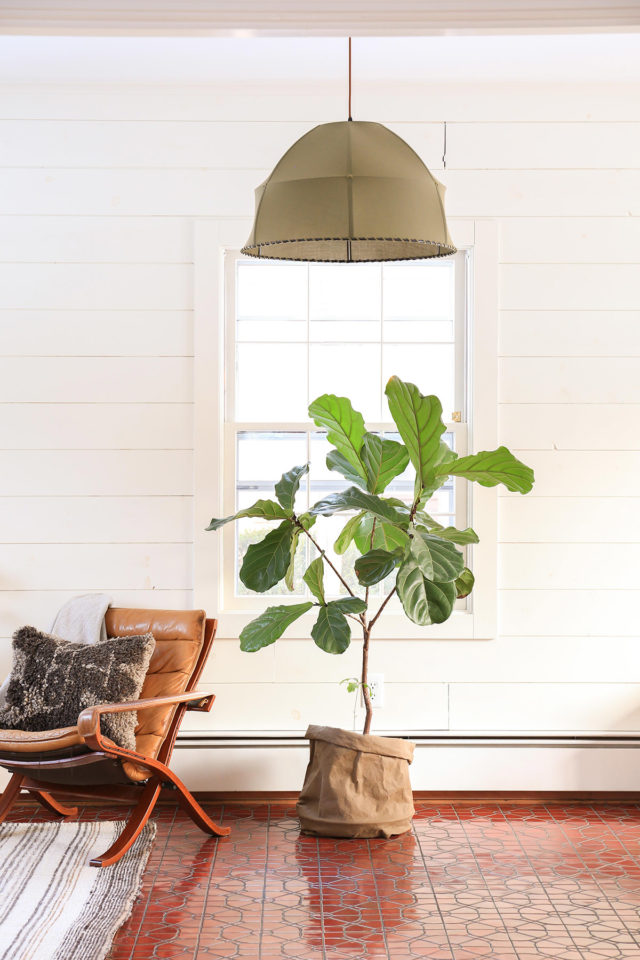 Are there architectural styles that influence your work?
Hmm, I don't know if I'm answering this the right way but I always favor clean and modern.  If there's a spot for embellishment, I almost always choose the simpler line. I feel like simple = peaceful, which I look for at home, and I think it's more timeless, less likely to become dated.
What are your project must-haves?
Good partners!  I try to avoid working with anyone that causes a lot of stress and headaches 🙂 
What is your favorite thing about your home?
We just finished a renovation, so a lot is my favorite right now, ha! But a standout is the lighting.  In this house, we really tried to add a light in between the overhead cans and the lamps in most rooms and it makes such a difference.  I find myself only wanting to turn on the "pretty" lights. 
What's your favorite stone?
We used Rocktops Limestone in my shop and in my kitchen and I adore it!  I don't see many gray-toned stones with veining so I feel like it's a nice alternative to all the marble being used right now.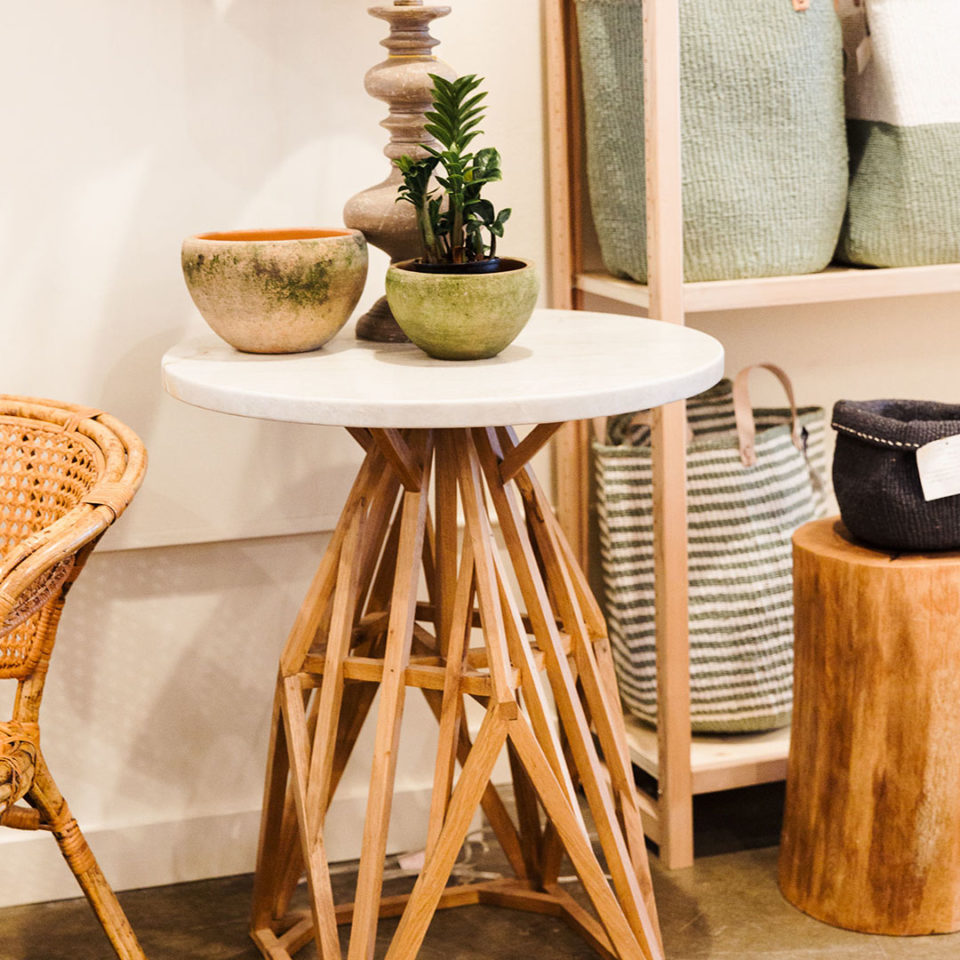 Who is your favorite local artist?
I'm a big fan of Lee Quaife's work.  We have her in the shop right now, and I have a piece in my own home. 
Who is your Interior Designer crush?
Always evolving but right Sarah Samuel Sherman can do no wrong, I love Raili Clasen in Southern California and Claire Zinnecker from Austin. 
What's your favorite thing about Rocktops? 
Walking those big slabs of stone in the warehouse is my favorite!  Plus the people 🙂
If you could give one tip to our readers what would it be? 
The best way to figure out what you love is to save pictures and inspiration.  It will help you find a cohesive theme, your favorites look and separate what you want for your own house and what you love for someone else's.  If you don't feel like you execute your vision yourself then hire someone who is on board with your vision to help!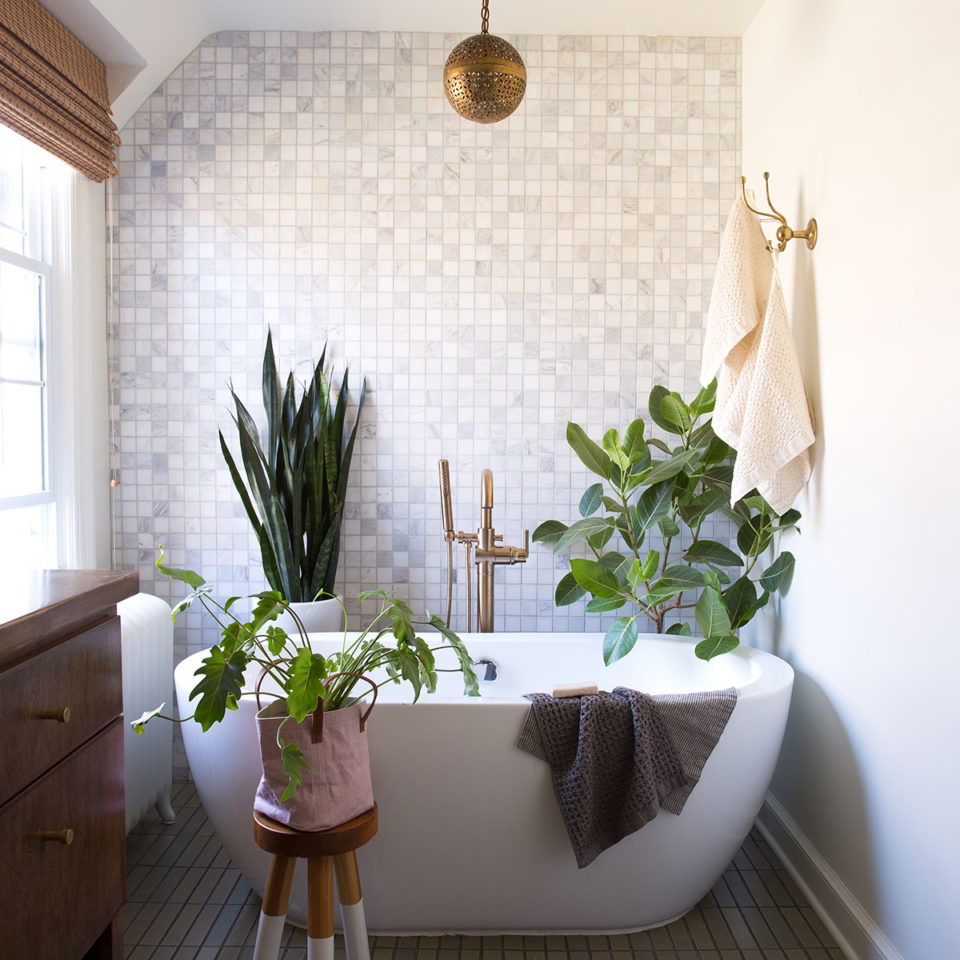 Are you ready to rock your home? For more information on granite and quartz countertops in Kansas City check out our website at RocktopsKC.com, or better yet, visit our showroom and get inspired. Rocktops creates beautiful kitchen and bathrooms throughout Johnson County and the Kansas City metropolitan area. We are your premier Kansas City resource for granite, quartz, quartzite, marble, and more! Contact us at 913-782-0802 or email at info@rocktopskc.com.