Part 1: Designing Your Kitchen Island

From weeknight dinners to family gatherings, the kitchen is the heart of the home. We spend a great deal of time in our kitchens, plus it's often the first room guests see. For these reasons, and so many more, keeping our kitchens up-to-date and stylish is more important than other rooms in our home. One major element that gives you a place to express your unique style is the kitchen island. Let's explore various options you have when dreaming up your kitchen island.
Waterfall Edge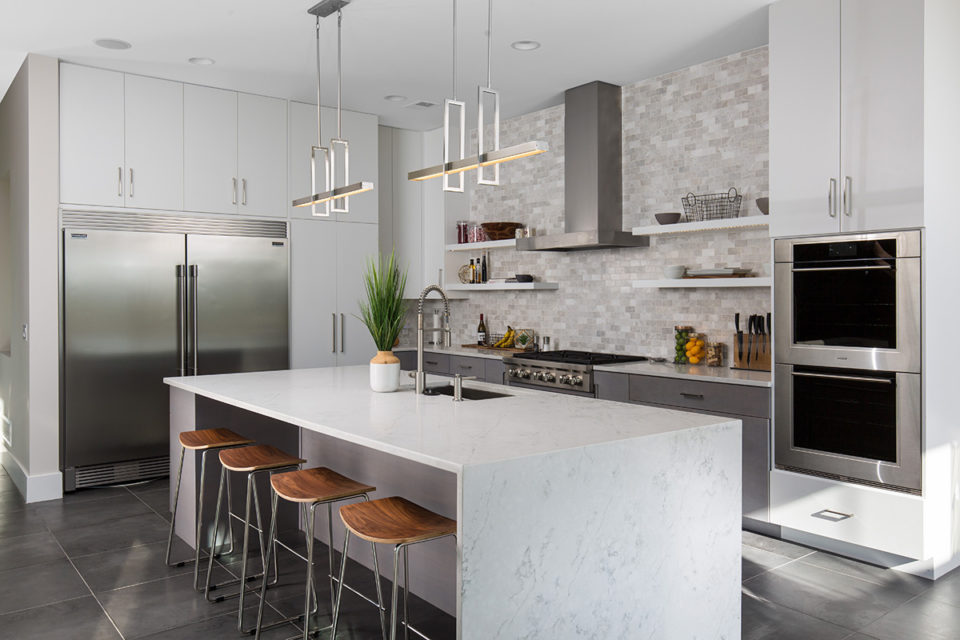 A waterfall edge is a perfect way to add some drama to your kitchen island. Extra bonus, it can also camouflage bar stools or even an appliance. Be sure to choose a high-quality stone, such as the quartz pictured above. Marble and granite are also wonderful choices. Because a waterfall edge is so eye-catching, this is an area of the kitchen worth the splurge! The kitchen above is from Kansas City's own, Todd Hill Homes.
In Island Features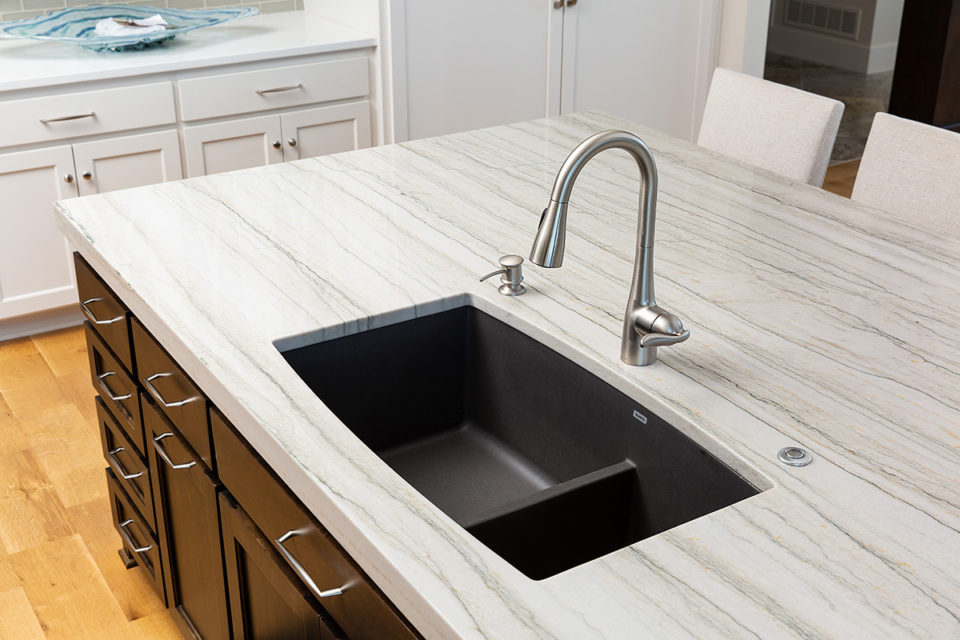 A large space for meal prepping and guest gathering is often what comes to mind when considering the benefits of a kitchen island. But don't let all that space go unused. They can be the perfect space to add a primary, or even a secondary bar-style, sink. Depending on size and location within the working triangle, a kitchen island can also be the perfect place for a cooktop, like in the image below. Installing a stand-out hood can add such drama to your space.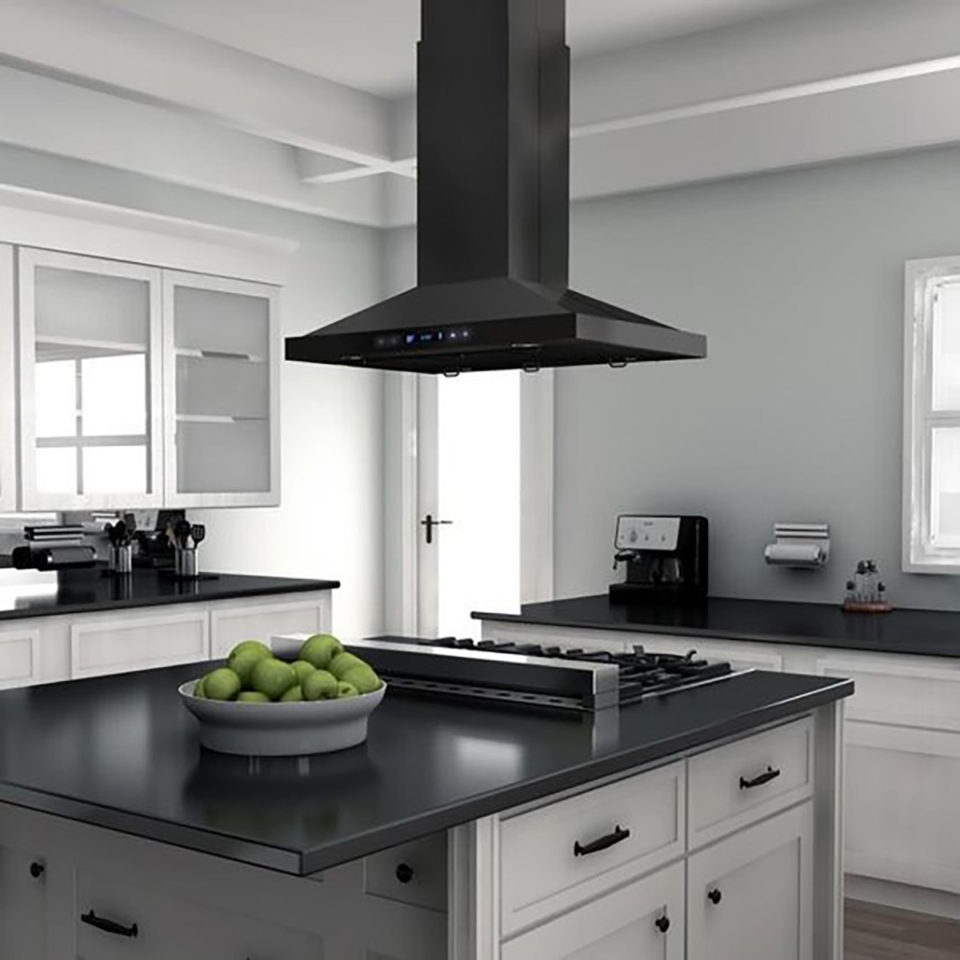 Island Style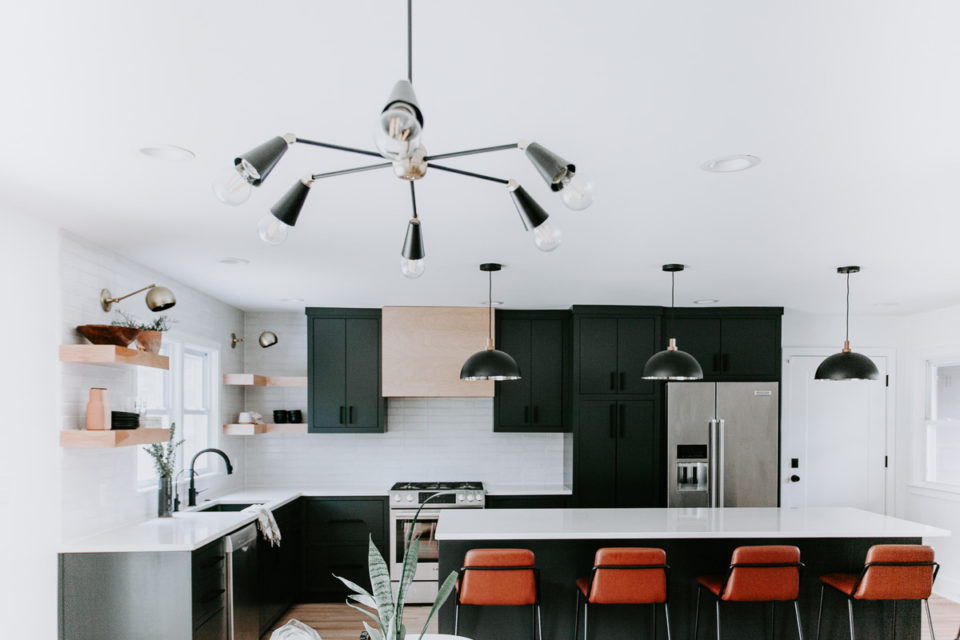 As the focal piece of many kitchens, the island is the ideal place to show off your personal style. From the selection of the barstools to the way the stone countertop compliments, or contrasts, the cabinets, each choice offers your kitchen the opportunity to stand out. In the kitchen above, by Kansas City Design-Build firm Brasstacks, the high contrast design is simple, minimal, but not at all a bore!
The monochromatic neutrals in the kitchen below lend to a style that is comfortable, classic, and unfettered, with subtle elegance.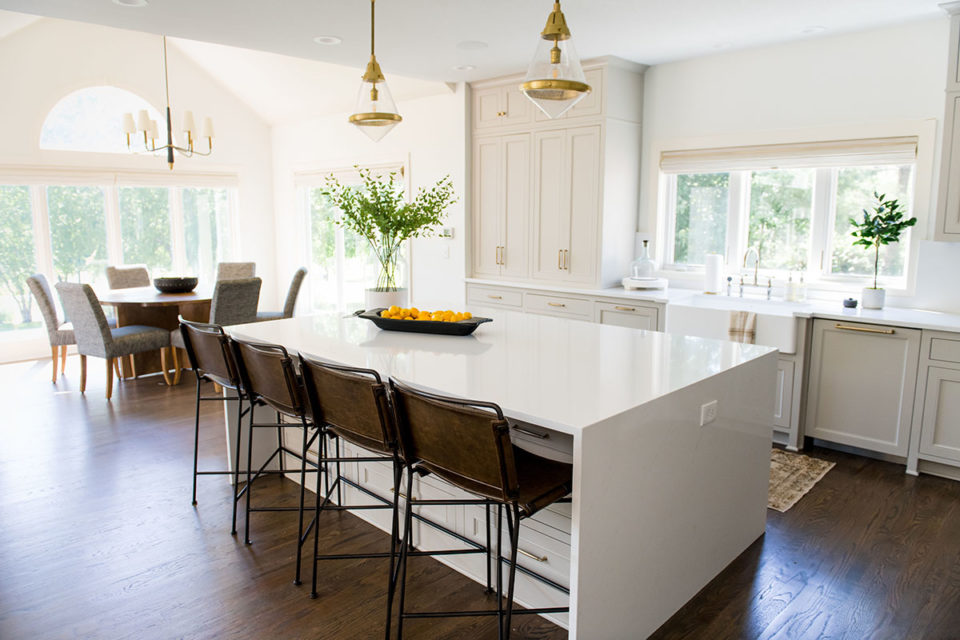 Mixed Materials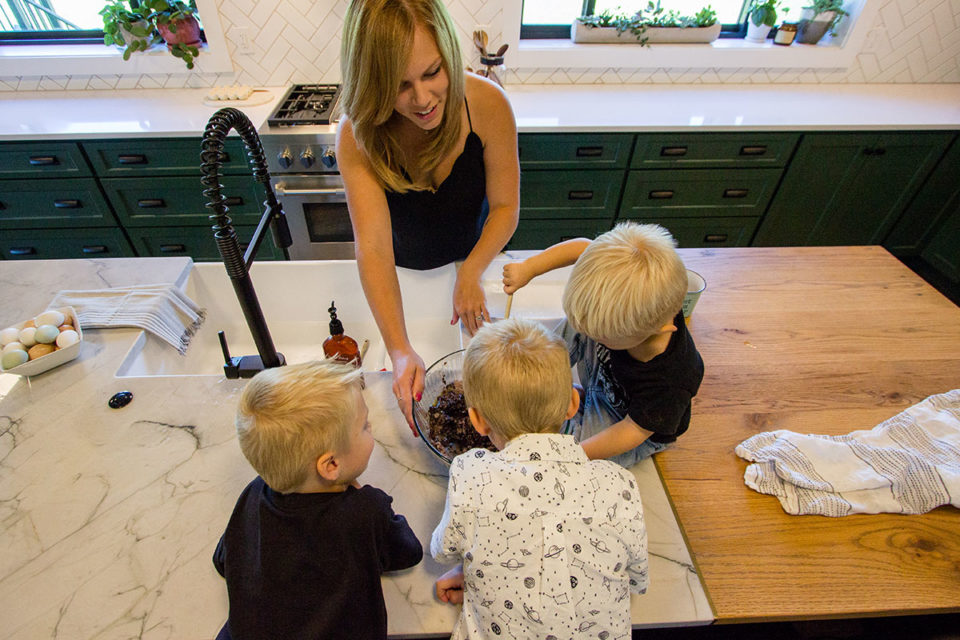 Some of our favorite island designs recently have used mixed materials. That's right, you can have your wood and stone too! It's a beautiful way to bring is a warmth to an otherwise cold (and perhaps sterile) seeming space. While we love stone, and you know we do! There is something delightful about the merging of two, seeming opposite, materials in one space.
Whether your style is ultra-modern or rustic chic, a kitchen island is a perfect way to add working space, and family space, to your home. Top it off with Kansas City's best countertops and you'll be begging to host all of this year's events!
For more ideas and inspiration to rock your home, read more of our blog posts, or come into our showroom and get inspired. Rocktops creates granite, marble, limestone for kitchens, bathroom, patios, and fireplaces. We are your Kansas City granite, quartz, marble, and quartzite resource! Contact us at 913-782-0802 or email at info@rocktopskc.com.