The Start
Every idea starts with a problem. Ours was simple: the countertops process on the customer end wasn't a good experience. Mike Hyer saw that, as he was a general contractor and had used other countertop companies. He recognized their shortfalls in creating a good customer experience. The idea was to offer better material options, more efficient communication, turn-key installations, and ultimately an overall experience! And that's why Rocktops was created and has been making the experience better ever since.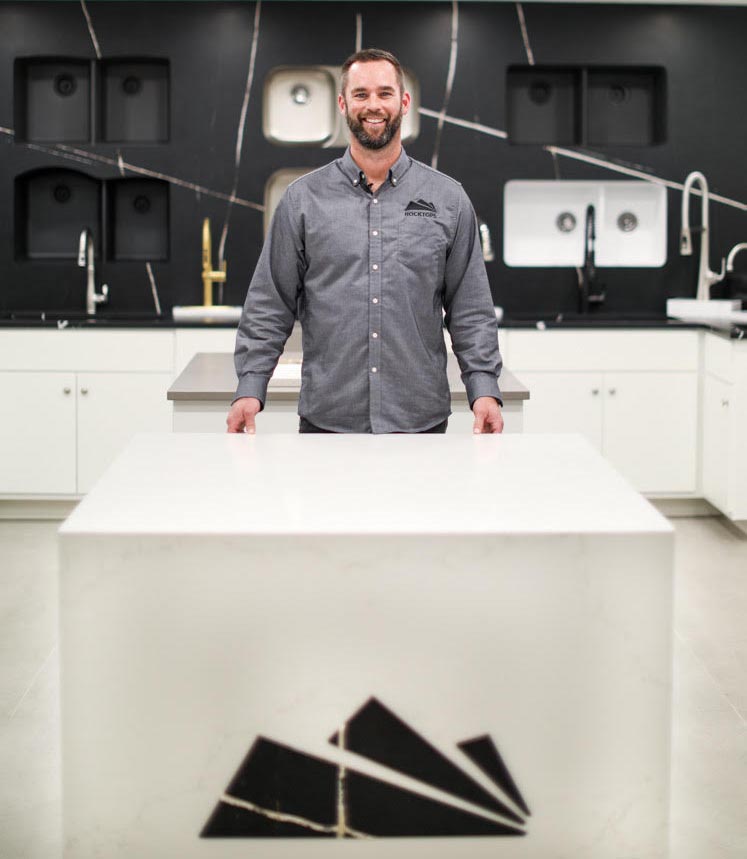 Accomplishments
Rocktops started in 2013, has grown to over 80 employees, and has installed stone in more than 15,000 jobs in homes, businesses, and one MLS soccer stadium and training facility. We got the opportunity to be featured in HGTV's show Bargain Mansions, the news, and Guild Content Podcast. As a result of our hard work, Rocktops also won a NARI award in 2018. We love sharing what we do to help get you inspired. Below are some awesome things we were able to be a part of.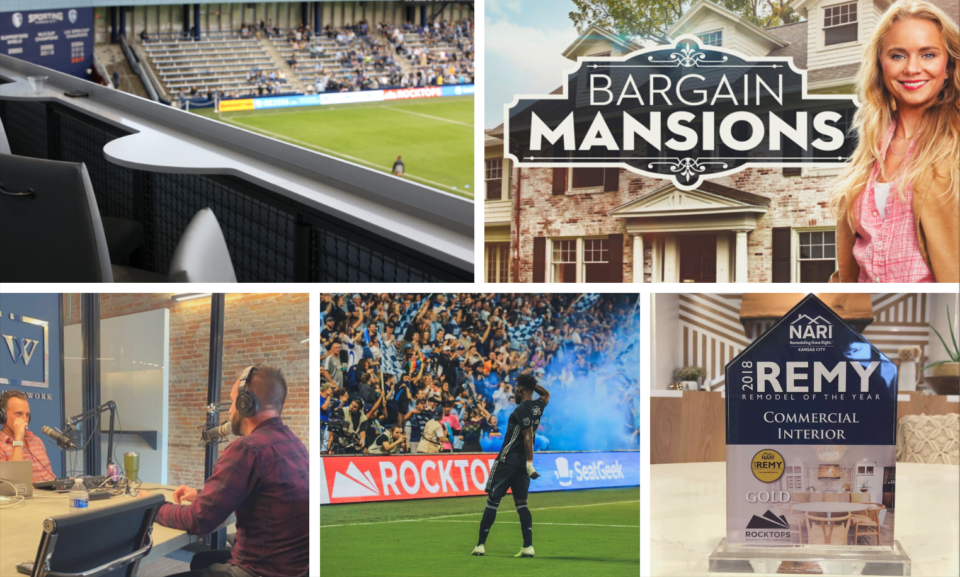 Staff
What makes Rocktops go-round is every single one of our talented, dedicated, and thoughtful team members. Everyone has helped make Rocktops the new countertops stone trendsetter in the Kansas City area.
2017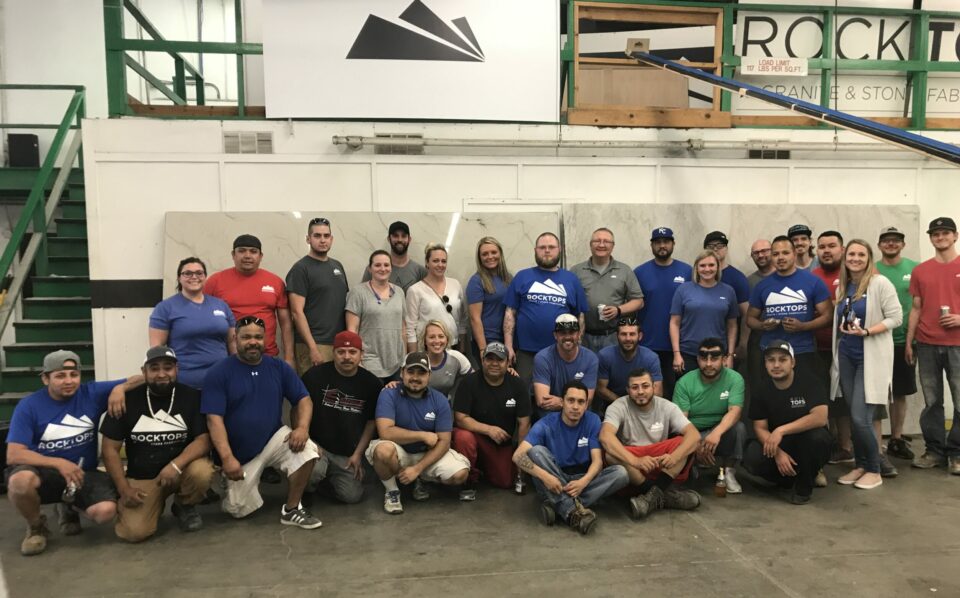 2018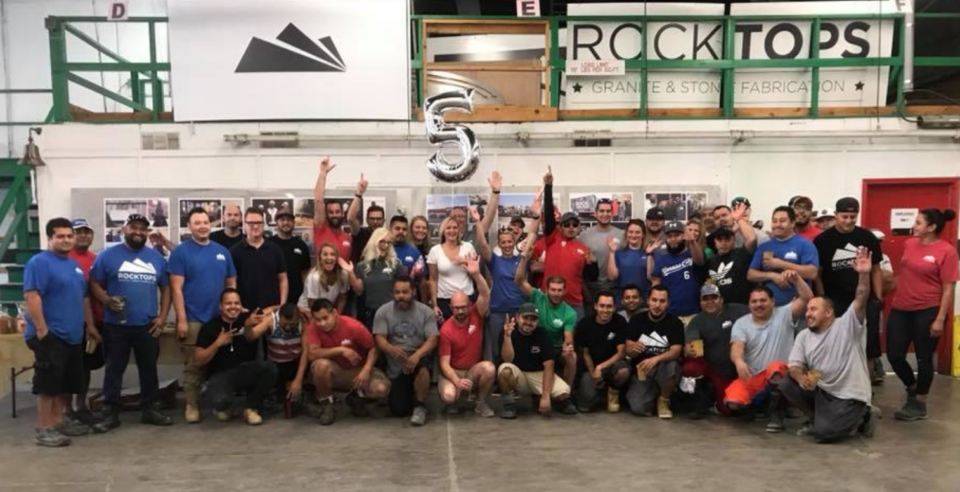 2019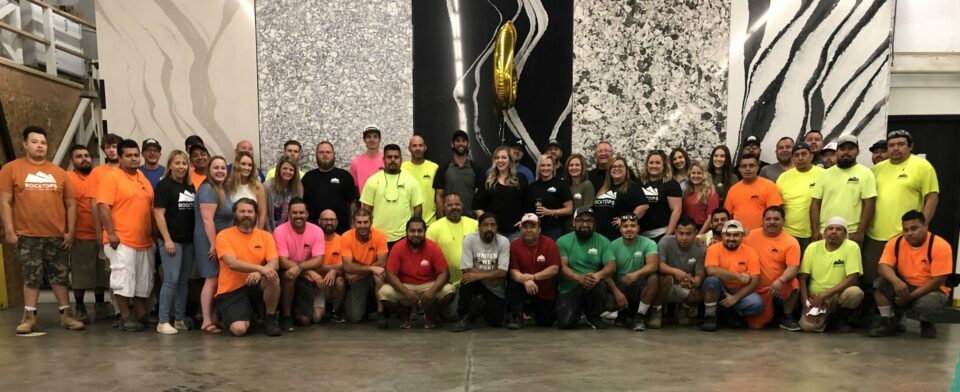 2020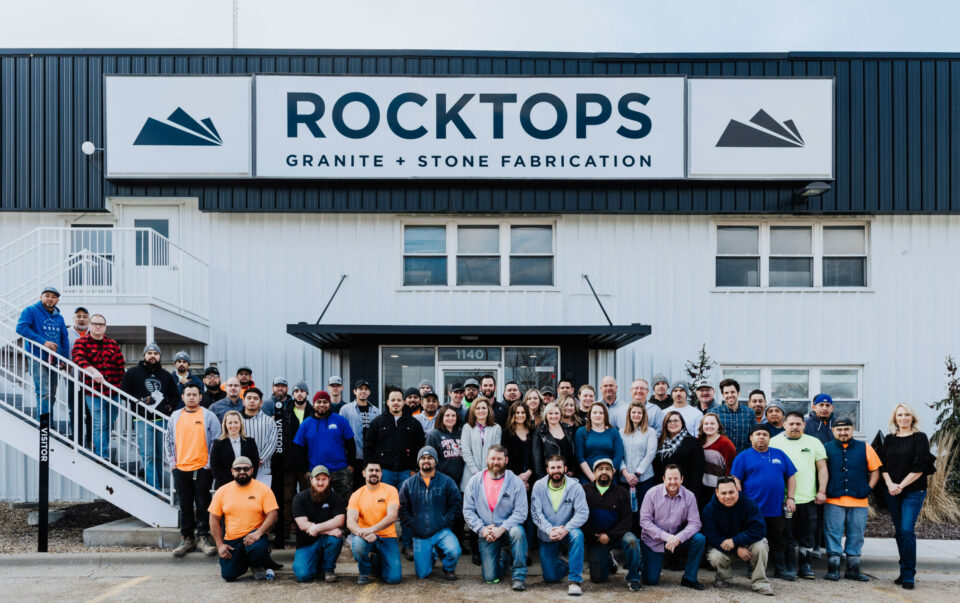 2021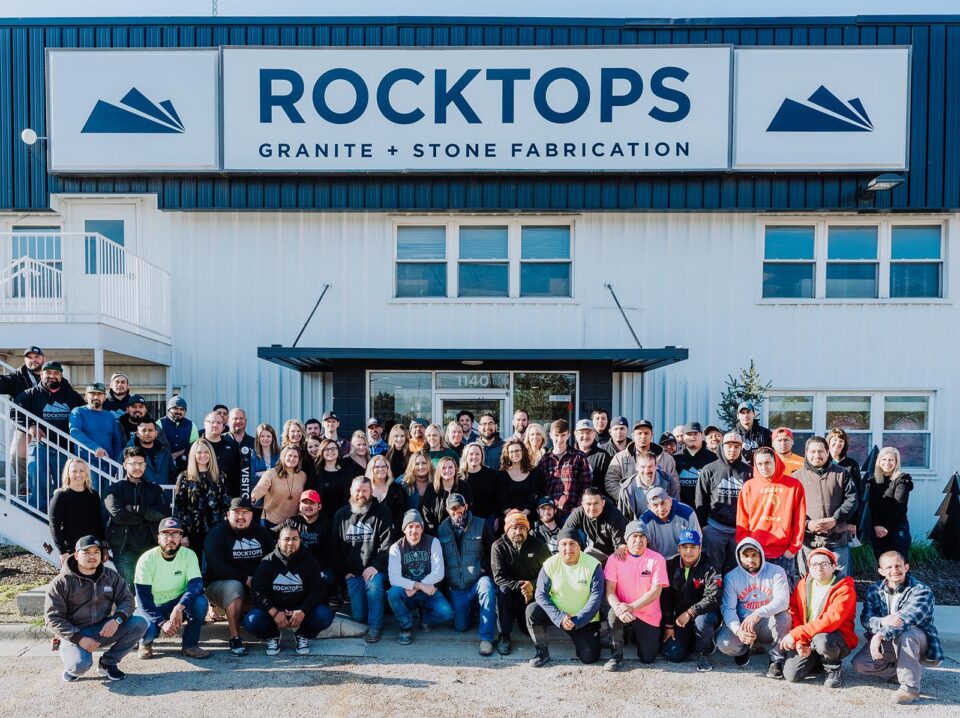 Old Location
As our company expands so does the need for space. Rocktops' original home was in Olathe near I-35 and 151st Street. As the staff, inventory, and clientele quickly grew, so did the company's reputation for service, quality, and innovation. With added technology and machinery, the starter home felt tight.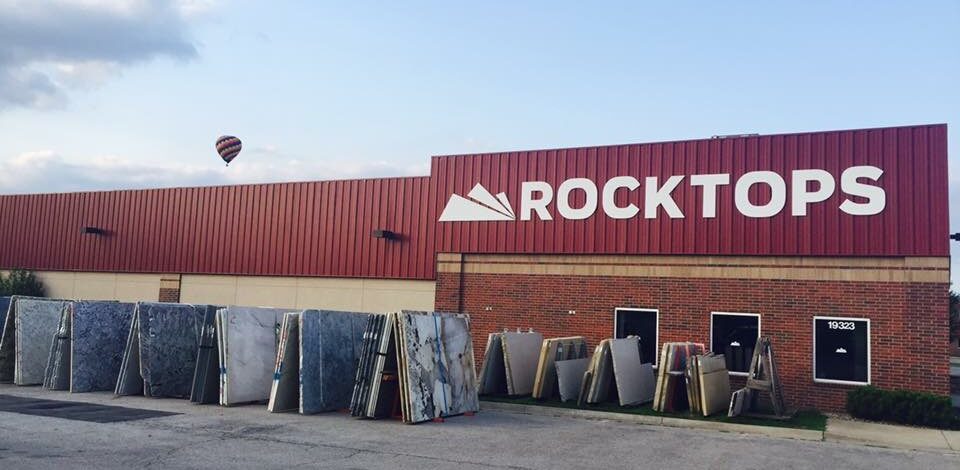 Current Location
In early 2018, RockTops moved the entire operation to their current spacious Showroom & Slabratory. While it's also in Olathe, the team has room to serve more clients and get more creative. This brings us now into 2021, and there are no signs of Rocktops slowing down!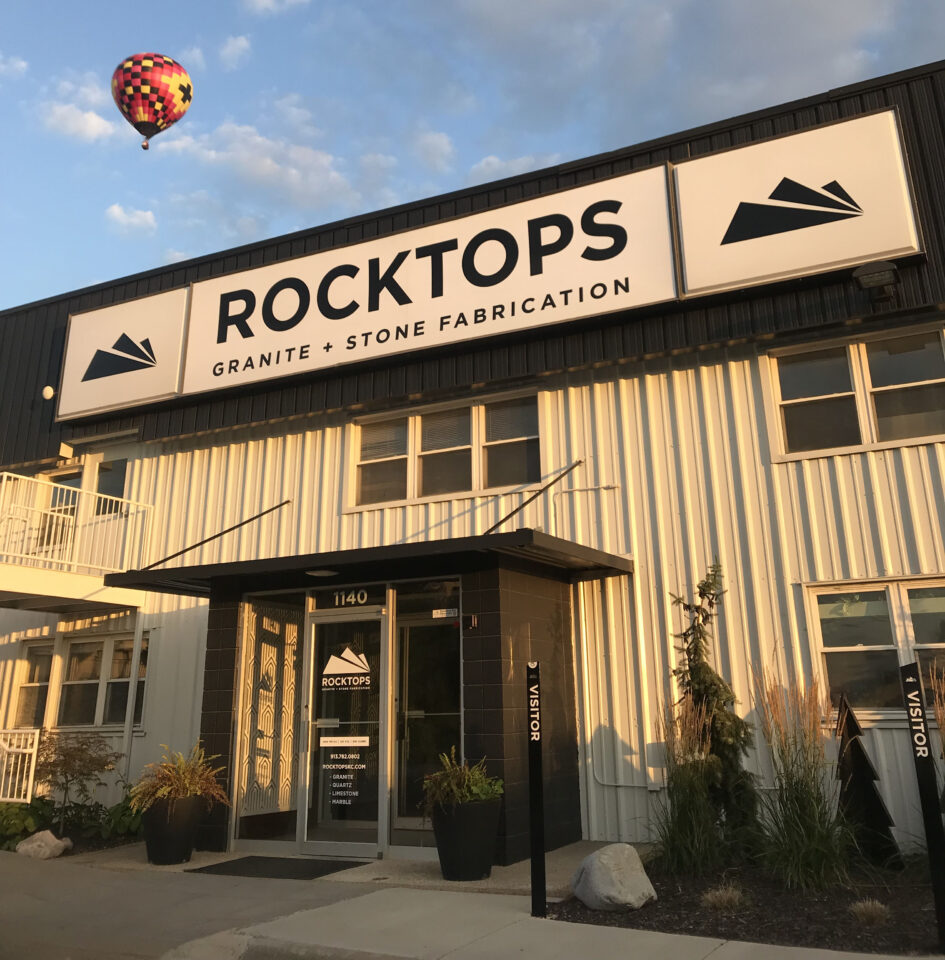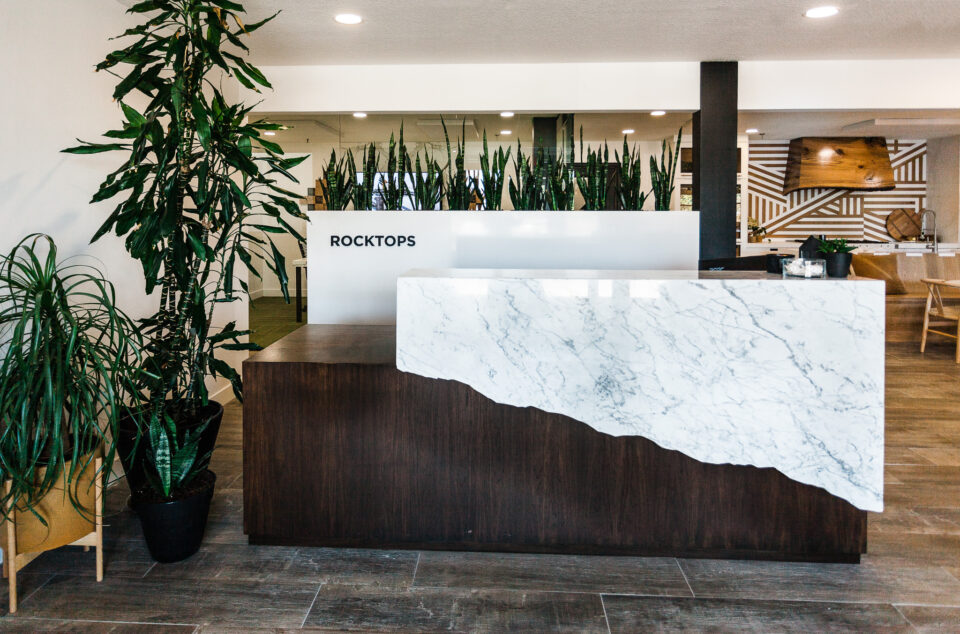 At Rocktops, we have a promise to do what's right beautifully. And you, the customer, is our top priority, the stone is too that is. Without you, we wouldn't be able to do what we love and without us, you wouldn't get the best experience. Making homes look incredible is kind of our thing. Being nice just comes naturally. We'll rock your home from our huge selection of granite, quartz, limestone, marble & ultra-compact. Design, fabrication, and installation. Visit our showroom to get some inspiration.
Ready to rock your home? For more information on granite and quartz countertops in Kansas City check out our website at RocktopsKC.com, or better yet, visit our showroom and get inspired. Rocktops creates beautiful kitchens and bathrooms throughout Johnson County and the Kansas City metropolitan area. We are your premier Kansas City resource for granite, quartz, quartzite, marble, and more! Contact us at 913-782-0802 or email at info@rocktopskc.com.