Versatility of White Quartz

White quartz countertops are always a popular choice when looking at all of the different options for home projects. It's a clean and modern choice for every type of living space; the versatility of white quartz makes it easy for the homeowner to accent their project in many different ways. From a modern look to a farmhouse, or even traditional style, white quartz can be adapted in many ways. Rocktops put together some of our top sellers, keep reading to see all of the different styles.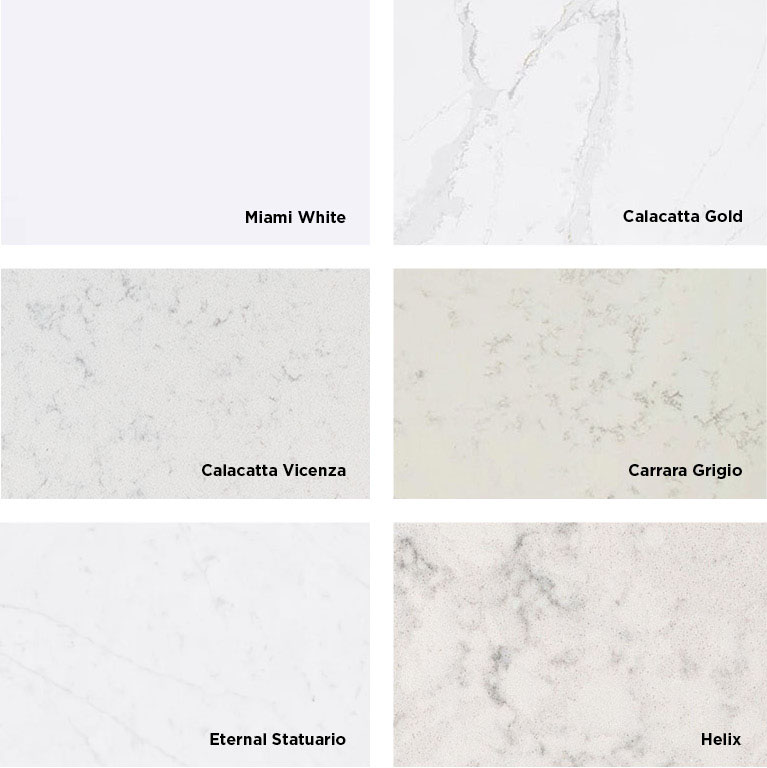 Miami White
This white quartz is all function and very chic and is one of the most versatile stones. It has a simple and clean look that can easily match everything. This stone has no veining which allows for endless options for tile, paint, and decor. Miami White is perfect to use in every project you could possibly imagine.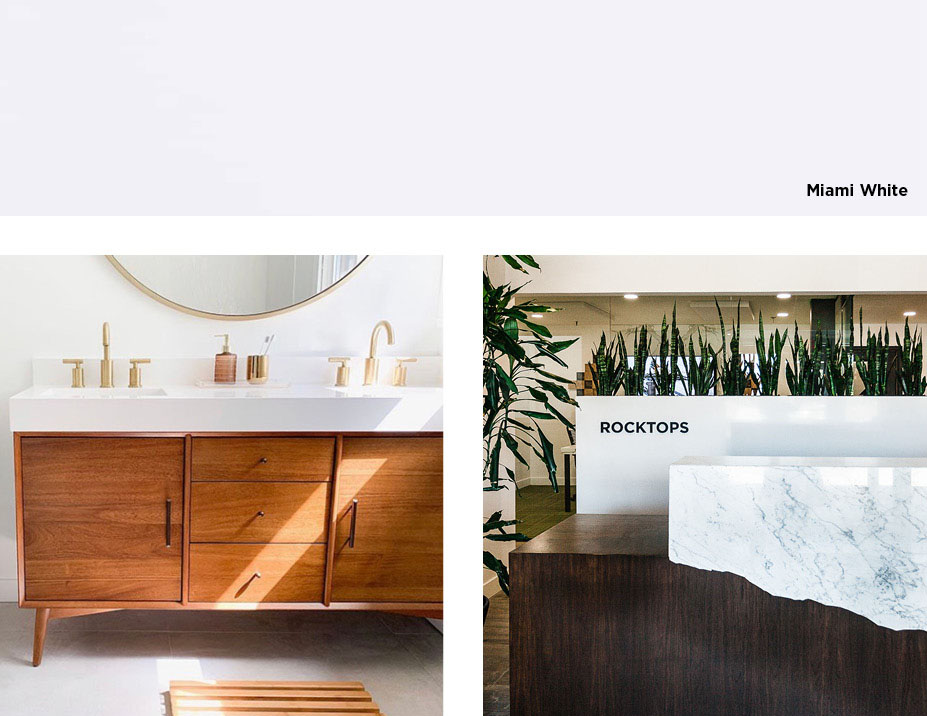 Calacatta Gold
Calacatta Gold has a large, subtle vein movement with hints of both grays and gold. It is perfect for any room in the house and can be dressy or casual depending on your style. This stone is gorgeous with mixed metals or black fixtures.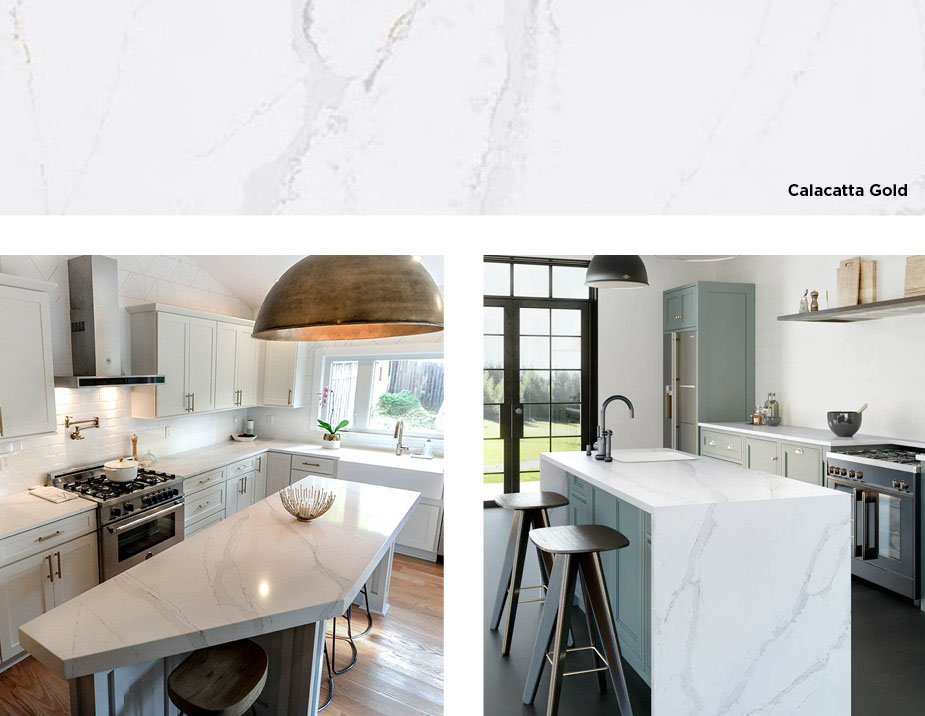 Calacatta Vicenza
Calacatta Vicenza consists of a bright white background and subtle gray veining. The veining is not directional so it makes seams and vein matching easy peasy. Since the gray veining is soft, it can match the bold tile colors and strong fixtures.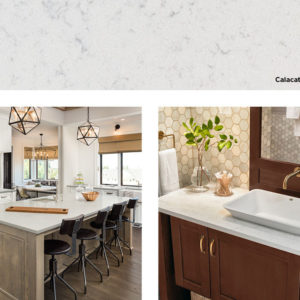 Carrara Grigio
Carrara Grigio is another great option for white kitchens. The background white is creamier than the previously mentioned quartz colors and the veining is warmer. This stone pairs well with all different kinds of cabinet colors and stains.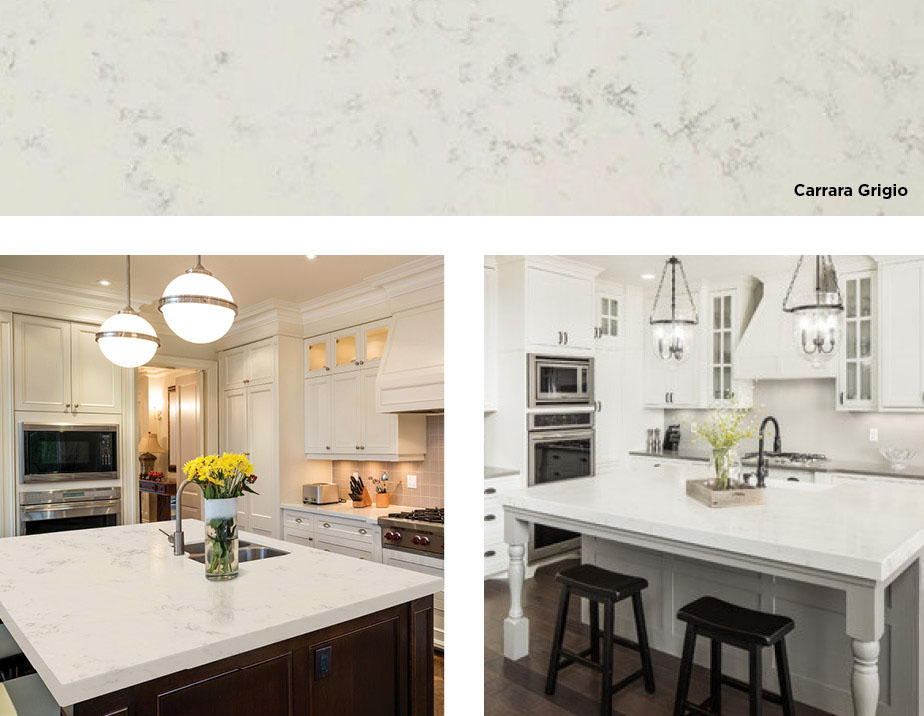 Eternal Statuario
Statuario is one of the more versatile stone with vein movement. Statuario mimics Carrara Marble without the maintenance of true marble. With gray veining and hints of warm tones, this stone has it all and pairs nicely with all kinds of kitchen features.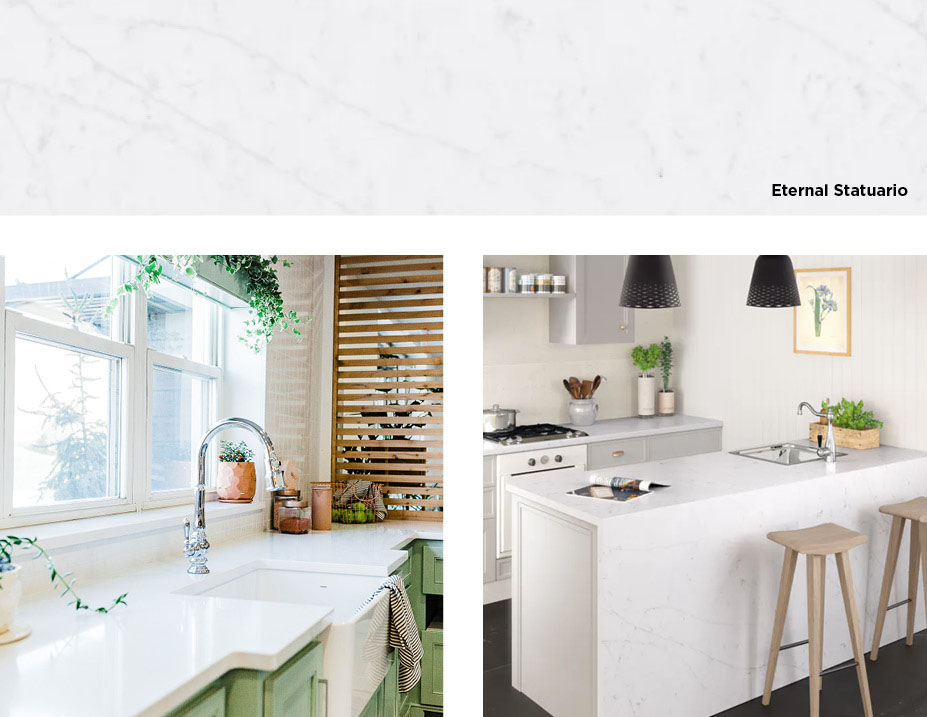 Helix
A lot like Carrara Grigio and Calacatta Vicenza, Helix has marble veining that is nondirectional which is great for vein matching and seams. The vein coloring consists of both charcoal and warm tones so it does not lock your design into a color family.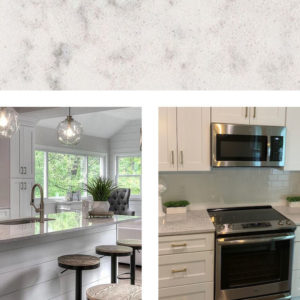 Liberty Gold
Check out one of our newest colors: Liberty Gold. This new color was just recently added to our inventory. Similar in style to Calacatta Gold, Liberty Gold lacks the darker gray within its veining and has all golds and warm tones. Not only is this stone luxe but the slabs are BIG so we can make any big island dreams come true without using a seam.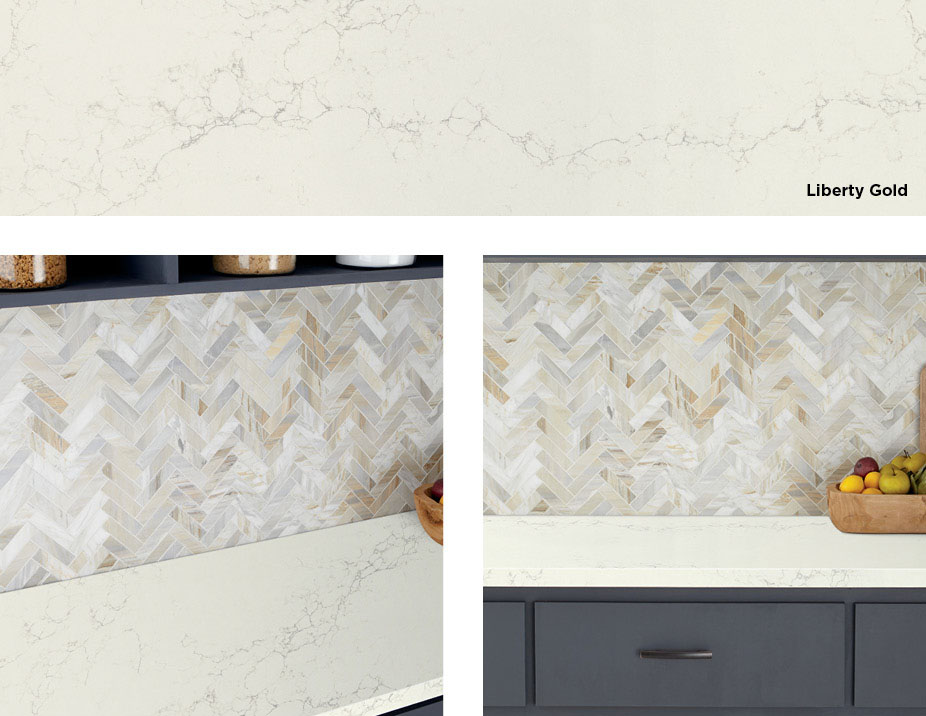 Feeling inspired and ready to rock your home? For more information on granite and quartz countertops in Kansas City check out our website at RocktopsKC.com, or better yet, visit our showroom and get inspired. Rocktops creates beautiful kitchen and bathrooms throughout Johnson County and the Kansas City metropolitan area. We are your premier Kansas City resource for granite, quartz, quartzite, marble, and more! Contact us at 913-782-0802 or email at info@rocktopskc.com.