5 Things to Know About White Quartz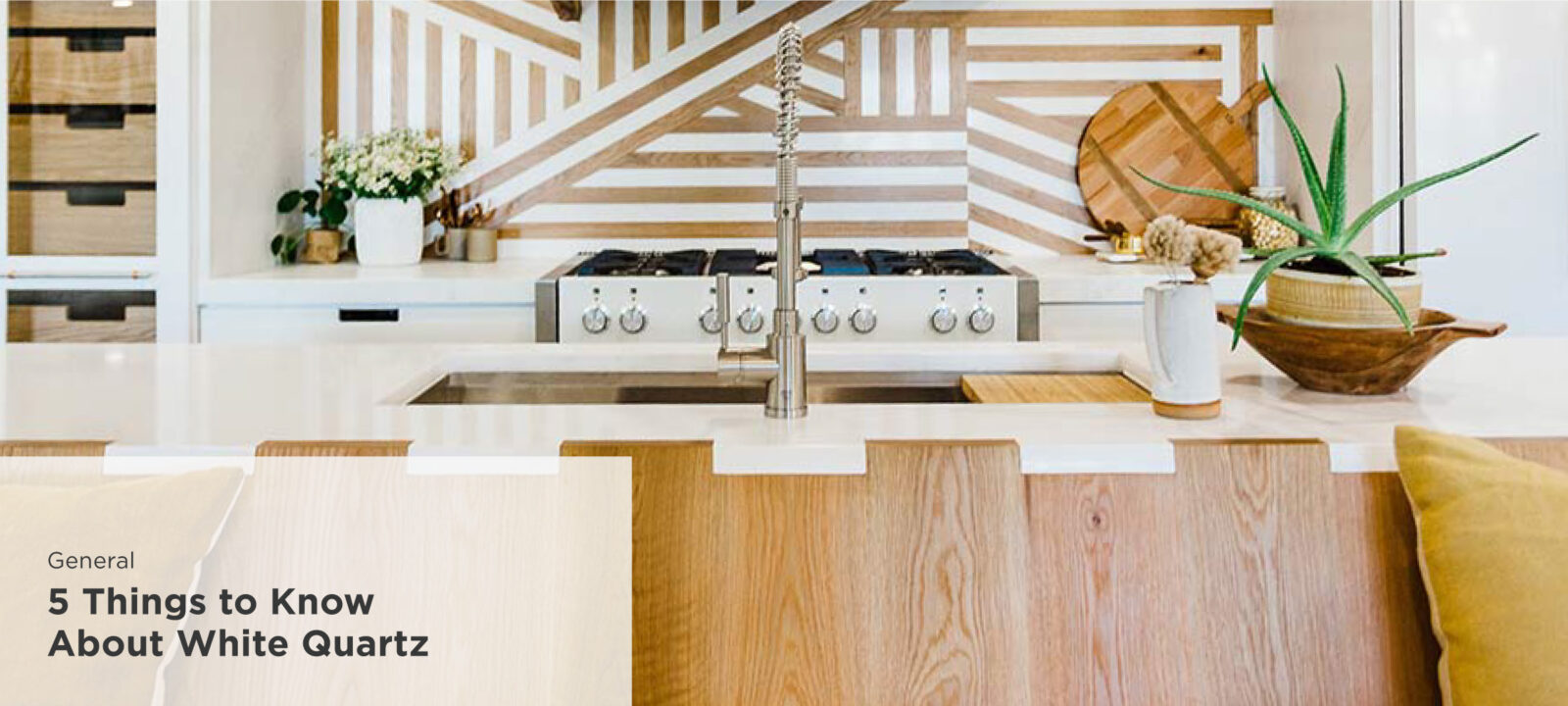 White quartz countertops are trending up in interior home design, and for good reason. The clean look, smooth feel, and versatility of white quartz can spice up a kitchen island or bathroom of your choice. Whether your home interior goals involve a sleek modern facelift, traditional rustic aesthetics, or anything in between, a white quartz countertop can help you get there! 
If you've got your mind on a brand-new white quartz countertop, remember these five handy facts about this popular material. 
High Versatility
The seamless, sleek look of white quartz fits with various styles, from a contemporary waterfall island to a traditional style home. Quartz can imitate the appearance of other stone materials, like marble, granite or quartzite. 
White quartz countertops can also vary in design. At Rocktops, you'll find a wide selection of quartz embellished with hints of golds, grays, and even a little sparkle! Additionally, quartz countertops may sport several edge designs to support the style of your home. 
Subtle changes in material and design go a long way. The versatility of a white quartz countertop can certainly add some zip to your kitchen or bathroom!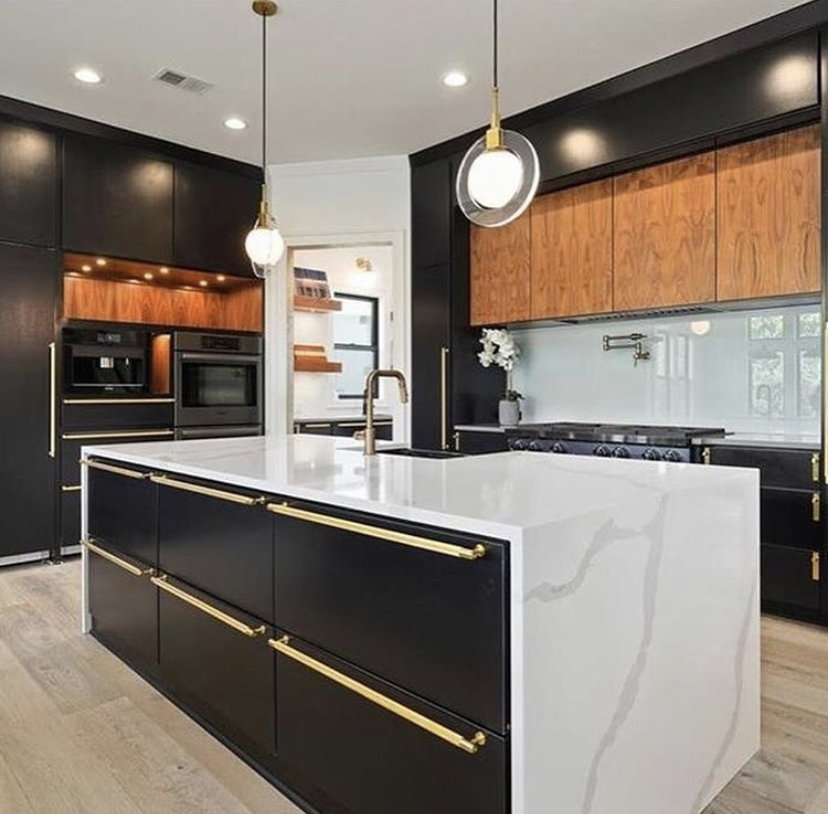 Natural and Man-Made Hybrids
In the world of rock-based countertops, quartz occupies a unique space between natural and artificial. Quartz countertops can contain up to 94% real quartzite, making this product full of natural elements while being produced with a controlled design. 
Despite their natural composition, white quartz countertops may feature a wide variety of design choices. Through research and production, manufacturers can not only create a product that supports current design trends, while forecasting future color pallets as well. Quartz manufacturers take pride in their product, leading to the high degree of customization we all know and love!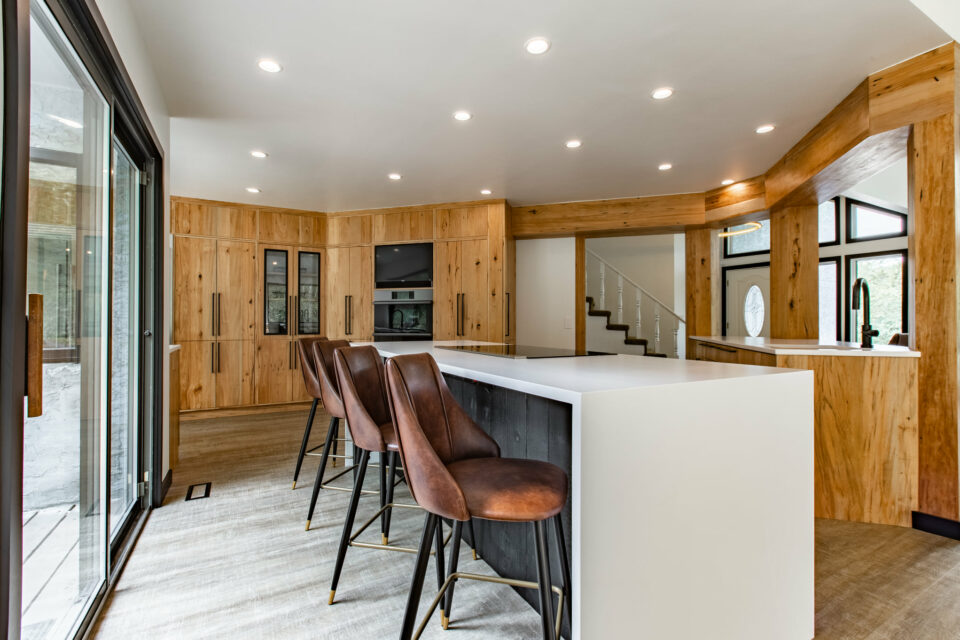 Low-Maintenance Material
Caring for quartz countertops can be a breeze after installation. Quartz requires no sealing and is essentially maintenance-free beyond your daily spill-cleaning! 
Quartz is a scratch- and stain-resistant material, which makes it a highly durable product. These countertops are built to endure the ups and downs of daily life, especially if you use your countertop for cooking and entertaining. It's still good practice to use a cutting board and trivet to protect your new investment from scratches and heat damage!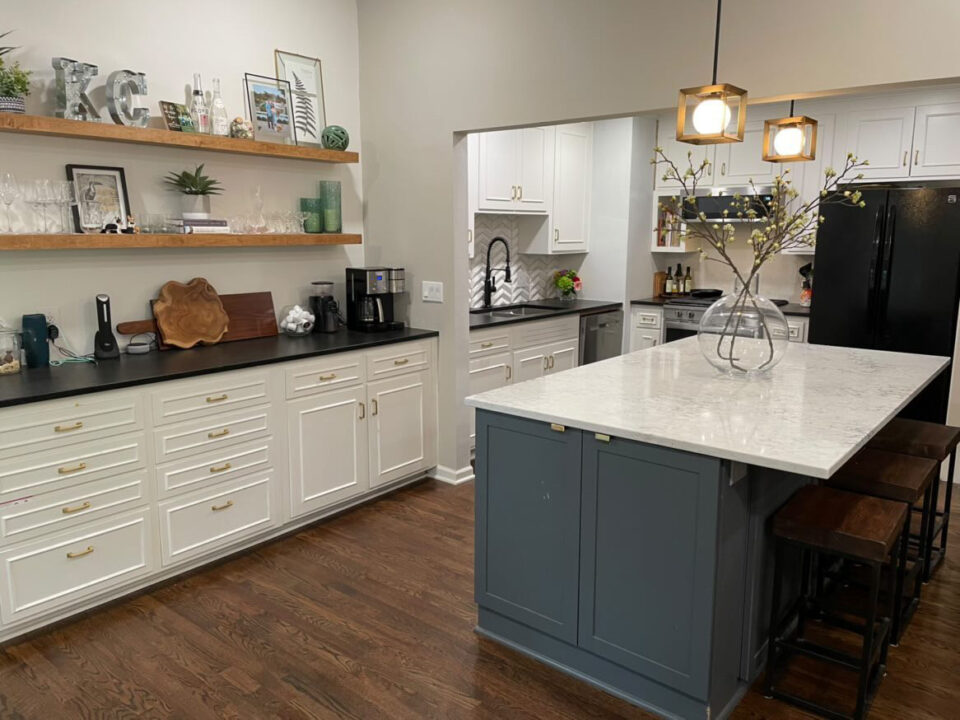 Seamless Potential
Large kitchen islands in your home might require more than one stone slab for your countertop. Multiple slabs require seams, which can disrupt the neat and tidy look of your rock countertop. For the sake of aesthetics, that's not always ideal.  
When staring down the possibility of countertop seams, you may ask yourself: "How long can a quartz countertop be without a seam?" 
The short answer: the average length of a Quartz slab is 120". 
The long answer: Plan ahead for success! Knowing the length of your favorite countertop will aid you in building the cabinets to accommodate the stone of your choice.  
Already have your cabinets in place? Don't panic! Bring your measurements in and Rocktops can guide you to avoid seams wherever possible, achieving a product that will best fit your design. It's not uncommon for kitchens to require at least one seam, but aesthetically speaking, we are here to minimize seams as much as possible! 
When considering where to put a seam in a quartz countertop, a few factors come into play. Rocktops will analyze
your kitchen layout, the size of the slab, the vein flow in the material, and the weight the installers can physically
carry.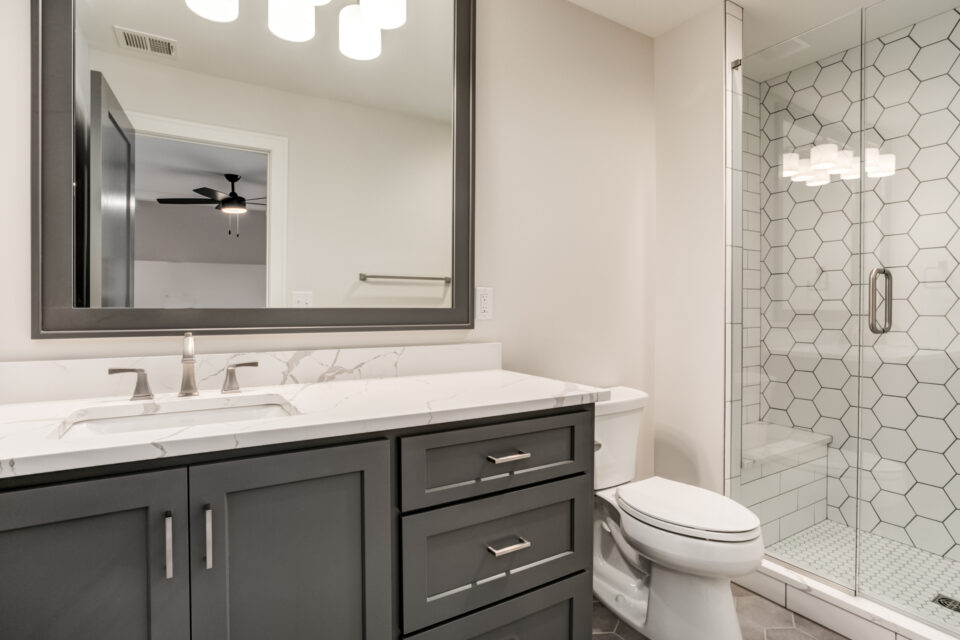 Indoors Use Only Material
While white quartz might be the missing piece to your interior home plan, the material will not hold up in outdoor climates. Constant exposure to high heat and sunlight can cause the material to fade and warp over time. Due to the high heat, Quartz is also not an appropriate material for fireplace applications.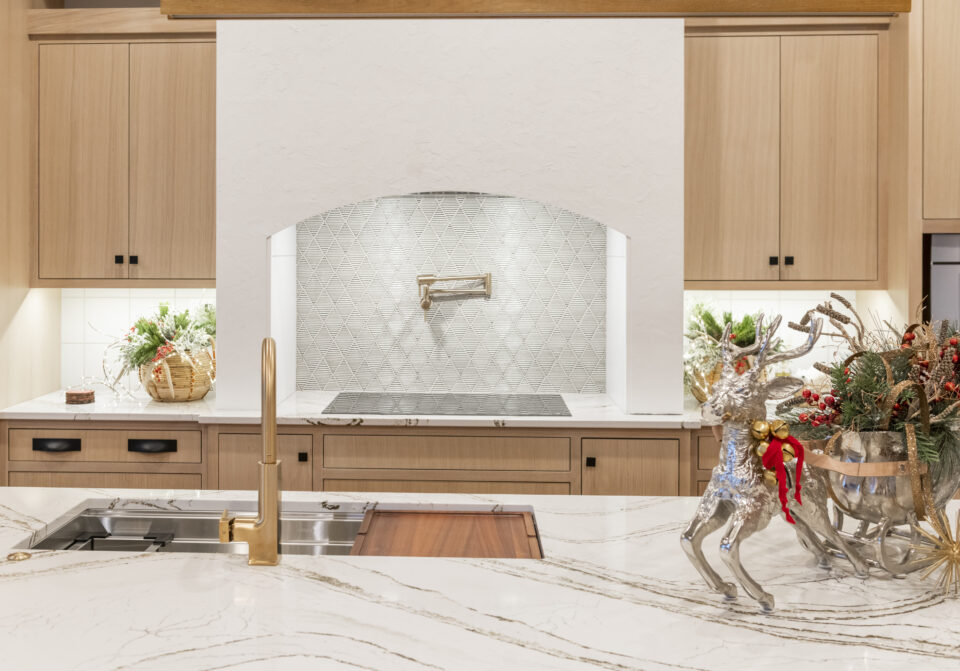 If you're convinced that white quartz is the perfect match for your home, Rocktops can be your one-stop shop for white quartz countertops in Kansas City. See how white quartz can be the star of your kitchen by visiting our showroom, or check out our wide selection of offerings here.