A Kitchen to be Thankful For: Your Guide to Thanksgiving Decor

We know having Thanksgiving at your home can be stressful. You spend all this time preparing food for your friends and family, all the while making sure the house is in tip-top shape. On top of that, you have the added factor of trying to make your decor "WOW" your inlaws. To help eliminate some stress, let us help you with the Thanksgiving kitchen decor and you keep the food from getting burnt.
Simple Colors
Instead of going crazy with holiday decorations, why not try a color scheme instead? The kitchen below is a great example of that. To keep things simple, they added orange leaves and pears to the island. To continue the simplicity, a wood bowl with pumpkins was placed on the surround. Let's not forget about the wreath on the oven hood.  As a result, you get a kitchen that's clean and simple, yet still in the spirit of Thanksgiving.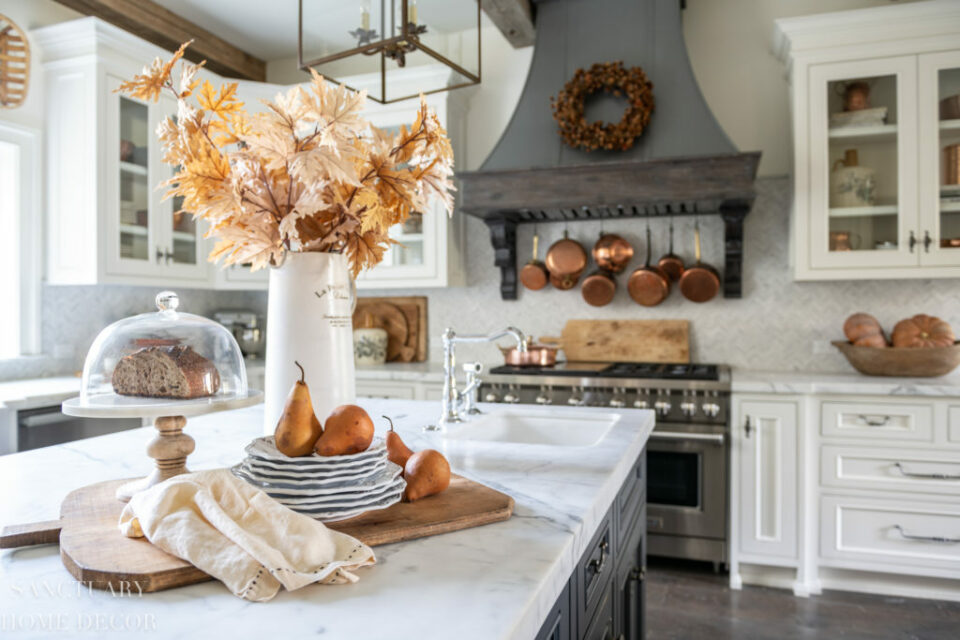 Green Theme
When you think of Thanksgiving colors, oranges and browns most likely pop in your head right away. But if orange doesn't match your home, try decorating with another color like green. The space shown below is still festive for the season but is stunning. The green table cloth makes this space feel cozy while the pops of white with the candles and pumpkins make this space bright. To finish off the table setting, adding real greenery as a centerpiece can take the space up a notch.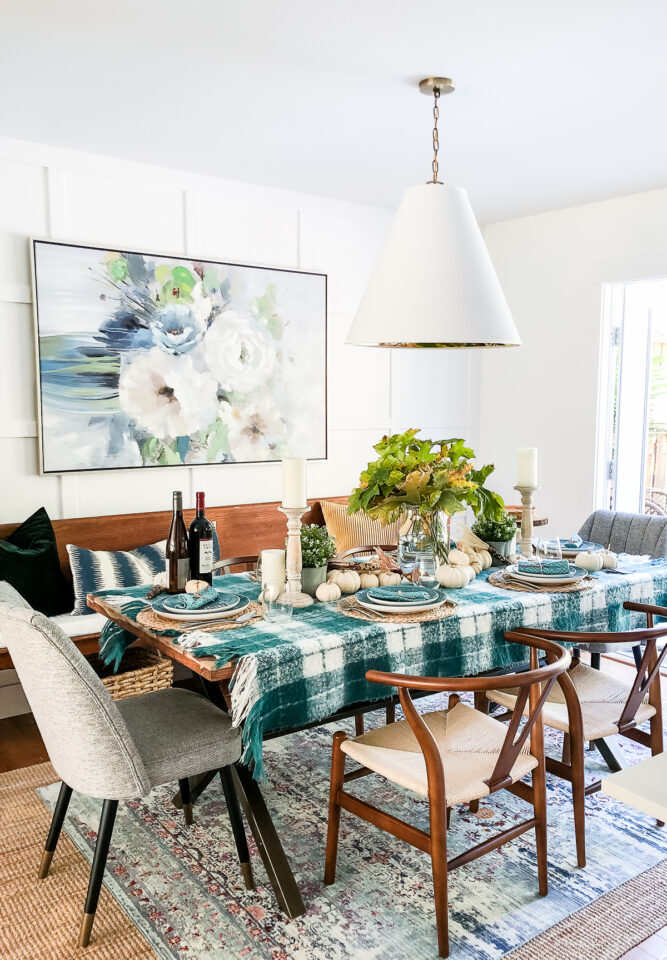 Below is another example of how to follow the green theme. Something so simple like adding green and white pumpkins can completely up your decor game. Don't forget to add some real greenery for that added earthy look.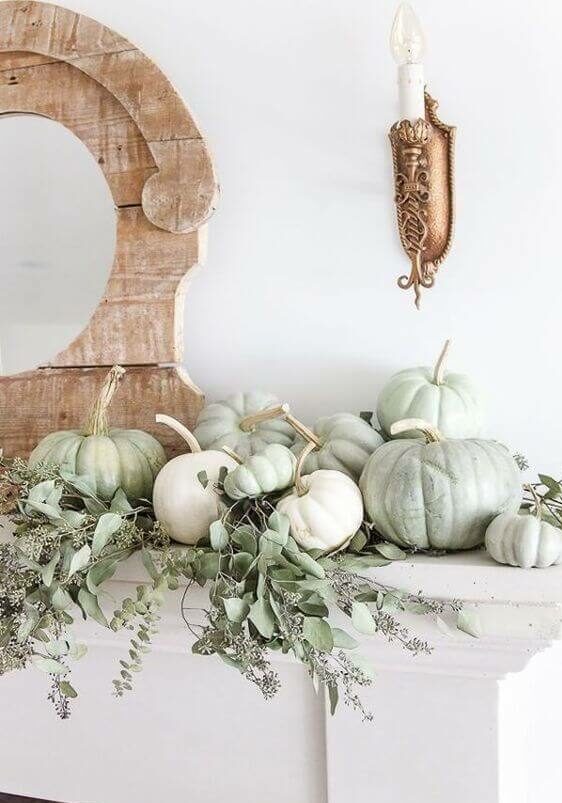 Black & White
If you're wanting Thanksgiving decor that's classy and elegant, think outside the box and go with a color scheme of black and white. At first thought, this may sound like it won't go with the fall theme but below is an example of how it can still capture the essence of Thanksgiving.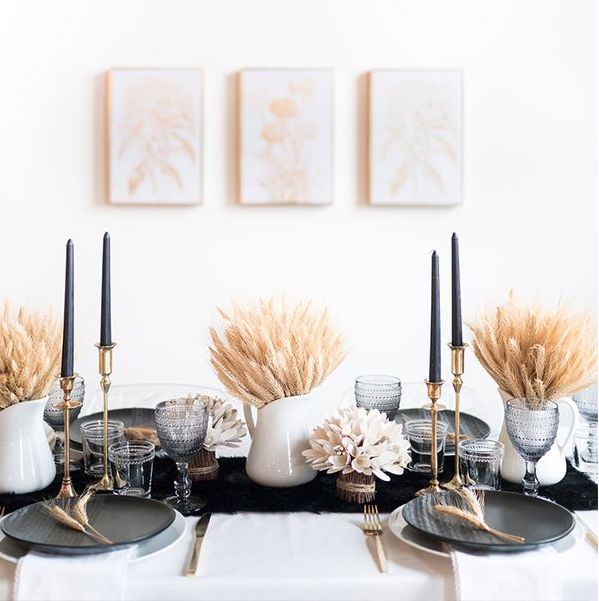 In short, worrying about decor may be the last thing on your mind with the craziness that comes with the holiday. But hopefully our suggestions will help you take your upcoming Thanksgiving to the next level. Gobble Gobble!
Ready to rock your home? For more information on granite and quartz countertops in Kansas City check out our website at RocktopsKC.com, or better yet, visit our showroom and get inspired.
Rocktops creates beautiful kitchens and bathrooms throughout Johnson County and the Kansas City metropolitan area. We are your premier Kansas City resource for granite, quartz, quartzite, marble, and more! Contact us at 913-782-0802 or email at info@rocktopskc.com.