Bargain Mansions – Season 3, Episode 13

We are back with another Bargain Mansion recap. Like always, we are excited to get to work with Tamara Day and her awesome team. We love being apart of the Kansas City countertops process. Let's take a look at how this 1960's Colonial-style home rocks.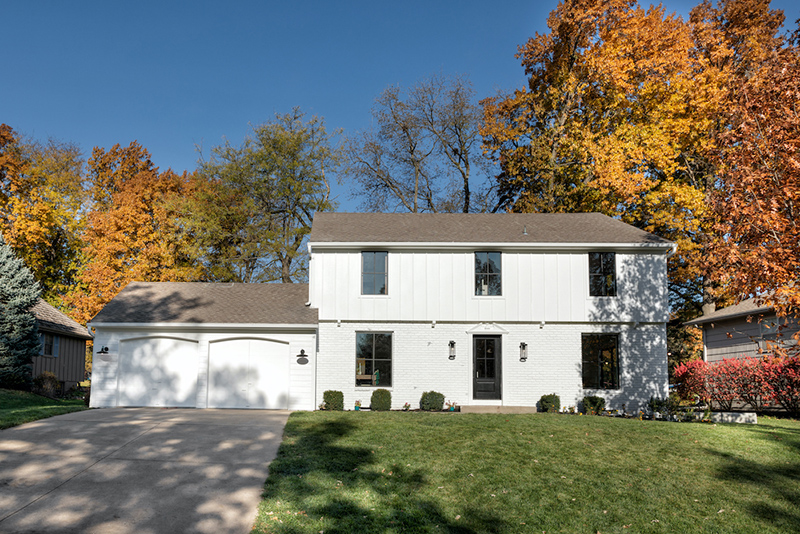 Dining Room
The dining room in this house is super fun. The big window in this room allows for a lot of natural light to come in. Therefore, it opens up the space and makes it feel bright. The countertops for the wet bar are made from Circo White Marble with an eased edge. To finish off the look, they added a chevron wall made of tile.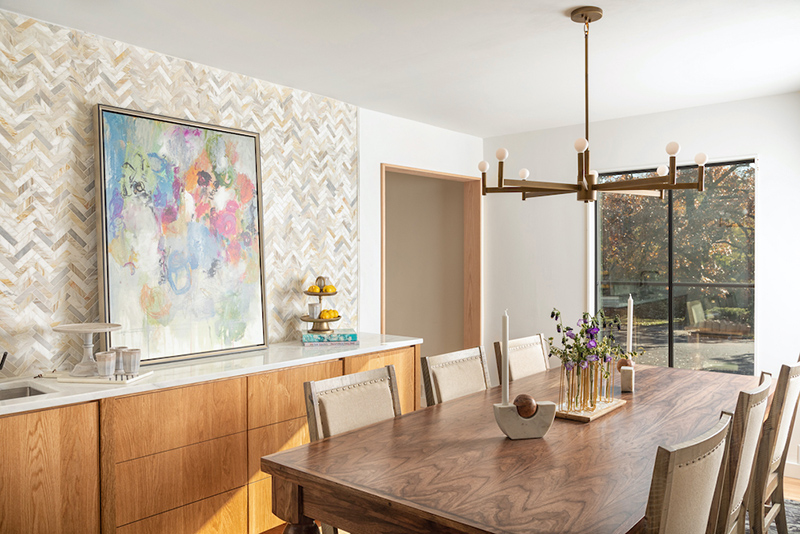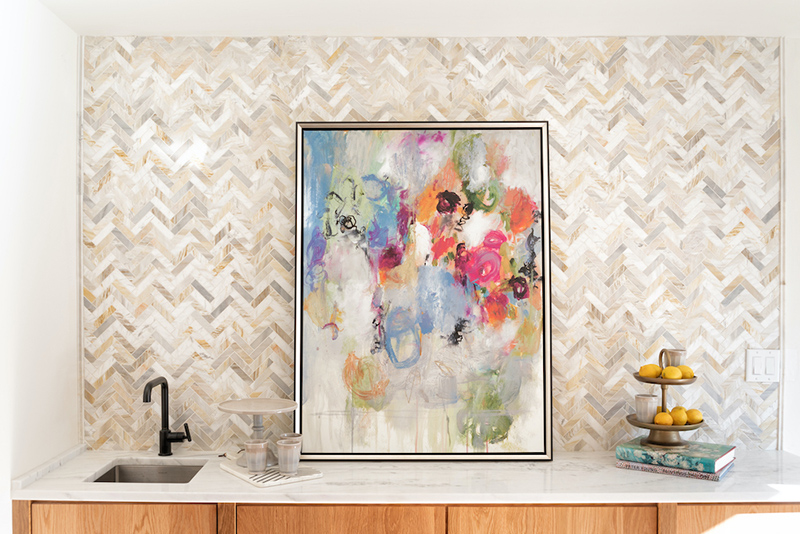 Kitchen
Light and airy is the perfect description for this kitchen. This house is awesome for all the natural light which as a result, makes the space feel more open. Similarly, for the countertops, they went with Circo White Marble with an eased edge for the island and surround. Also, they used Circo White Marble for the full height splash, which makes for a clean and seamless kitchen.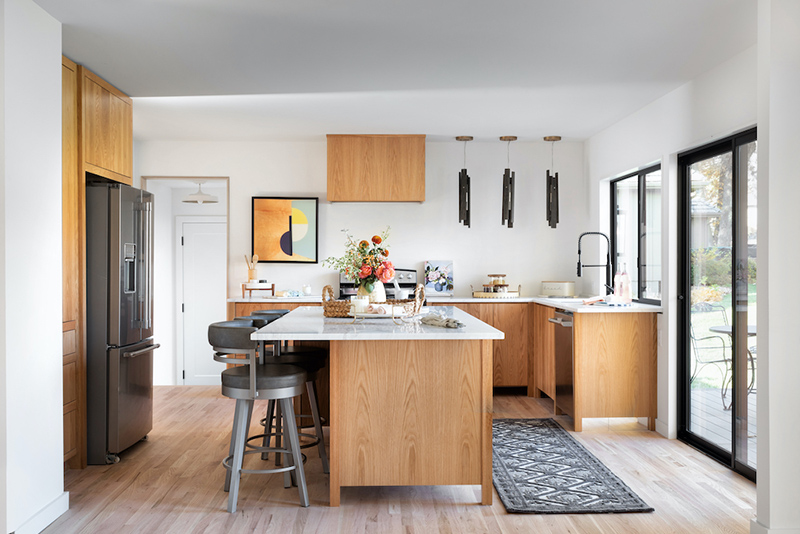 Hall Bathroom
This bathroom vanity countertop is made from Independence Calacatta Quartz with an eased edge. In addition, they added a fun backsplash made from tile.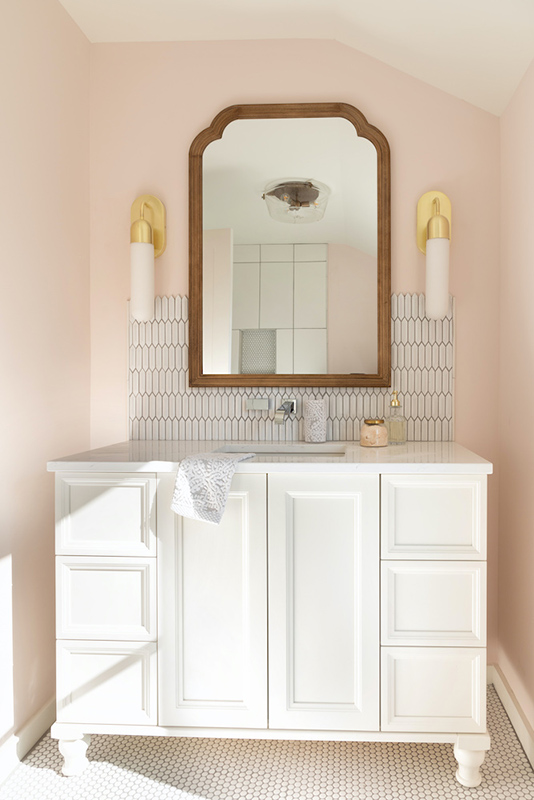 Living Room
Again, just like the rest of the house, the living room brings in a lot of natural light. The fireplace also follows the bright theme since it's made out of a light-colored stone. Which, consequently, makes the room feel bigger.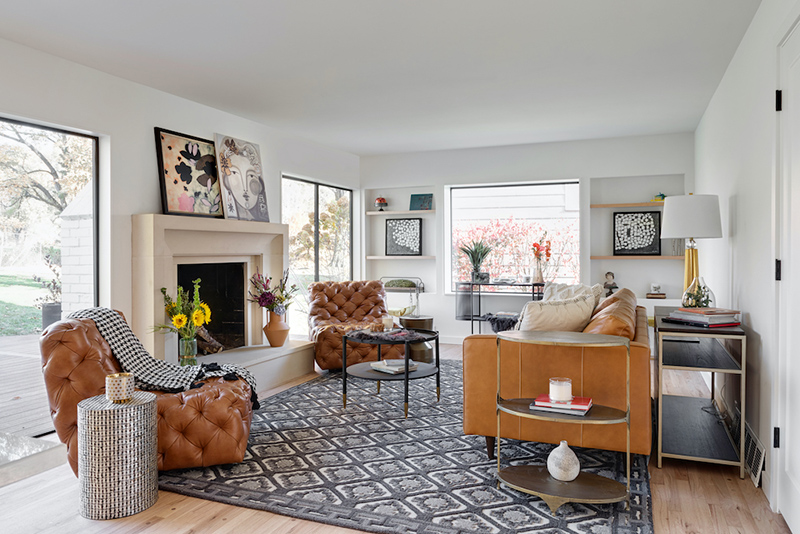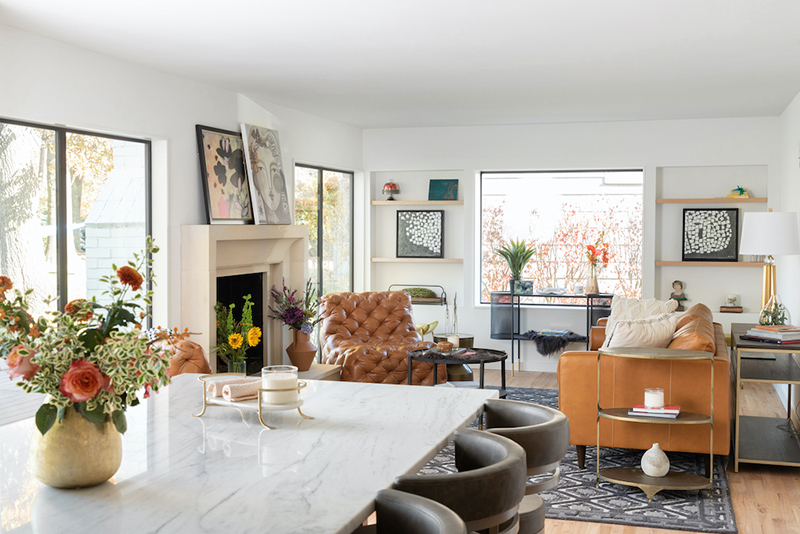 Master Bathroom
They decided to switch up the countertops in this bathroom. They went with Shadow Storm Marble with an eased edge. As a result, this bathroom is clean and sophisticated.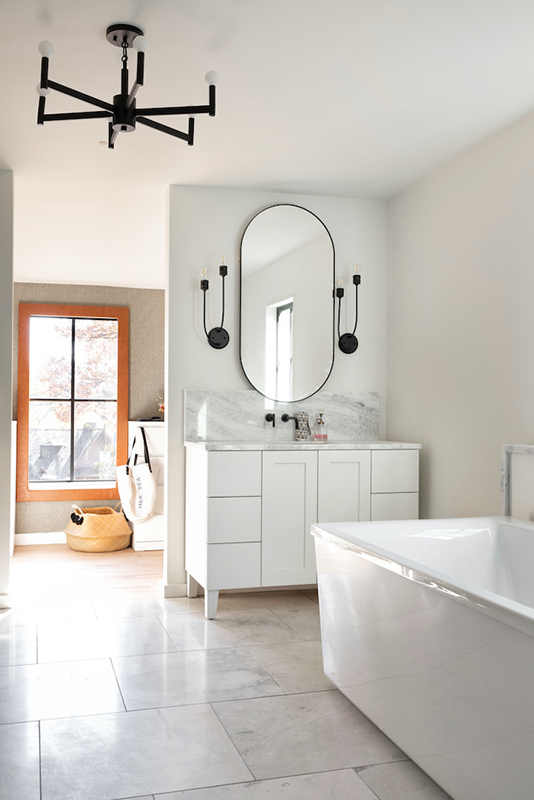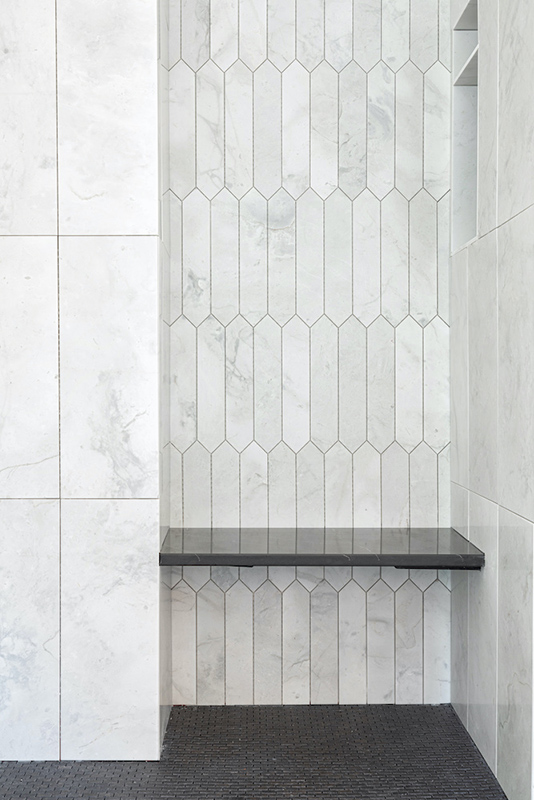 This 1960's Colonial-style home is full of details and Tamara Day did a great job revamping it. In short, we are honored to have been able to work with Tamara and provide her with some Kansas City Countertops.
Are you ready to rock your home? For more information on granite and quartz countertops in Kansas City check out our website at RocktopsKC.com, or better yet, visit our showroom and get inspired. Rocktops creates beautiful kitchen and bathrooms throughout Johnson County and the Kansas City metropolitan area. We are your premier Kansas City resource for granite, quartz, quartzite, marble, and more! Contact us at 913-782-0802 or email at info@rocktopskc.com.