Bookmatching: Stone Meets Symmetry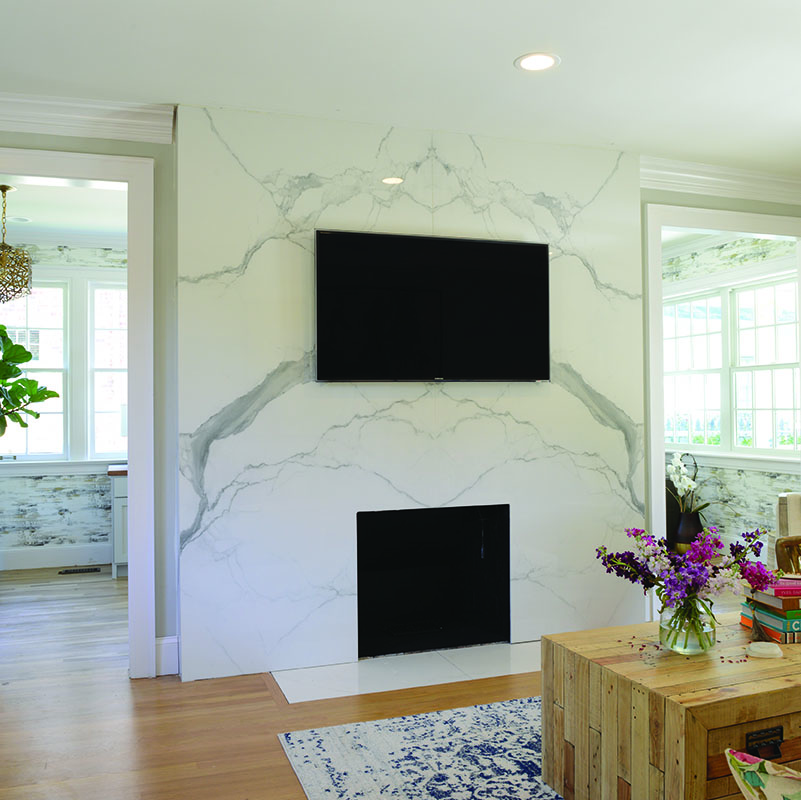 There are endless amounts of ways in which you can install your countertops to make them more unique. There are also endless amounts of stones that have distinct patterns that are waiting to be showcased in your home. One popular countertop trend we see combining these two things is bookmatching. Let's take a look at what this is and how to achieve it with your KC countertops.
What is it?
Bookmatching is when two or more slabs of stone are set side by side on the same surface and mirror each other, like an opened book creating virtually identical patterns.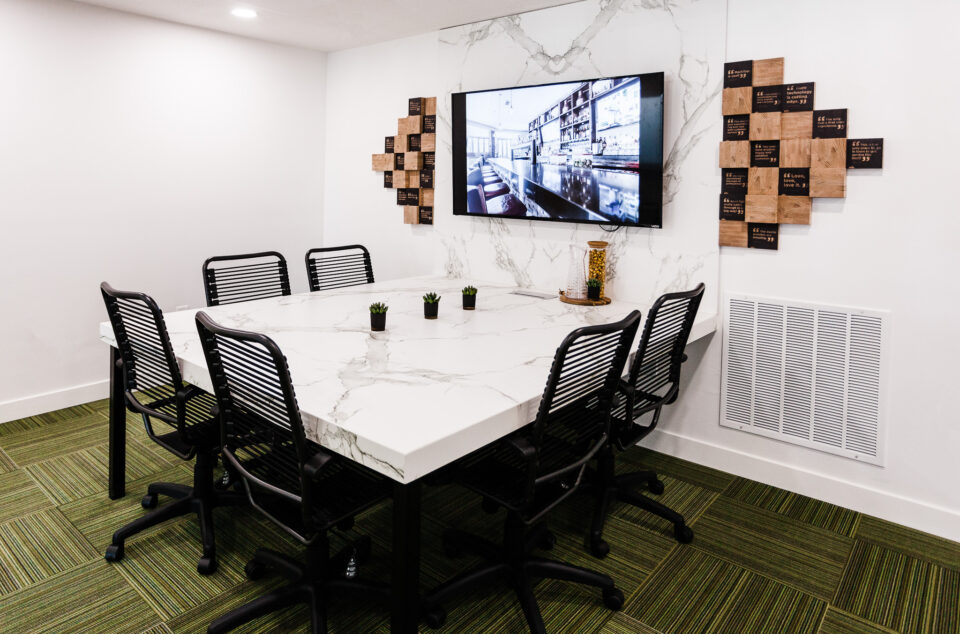 How is it achieved?
The bookmatched effect is achieved when the first slab in a bundle is polished on one side and the next slab is polished on the backside. When these two slabs are laid out end-to-end the pattern continues from one slab to the next. As a result, it creates the mirror image impression.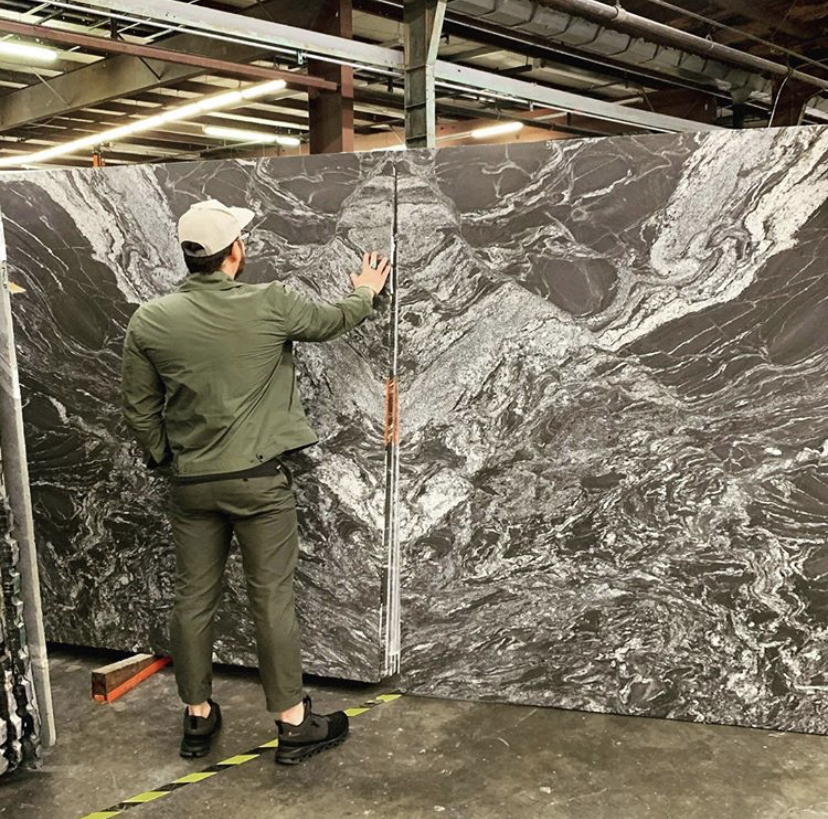 Where can I put it?
Bookmatching is a great way to showcase the natural beauty of any stone. You can also think of it as becoming a piece of art and it should be treated as such. Since this technique should be admired, putting it somewhere you can openly see it is ideal like using it for your kitchen countertops, kitchen island, fireplace walls, bathroom showers, and so much more.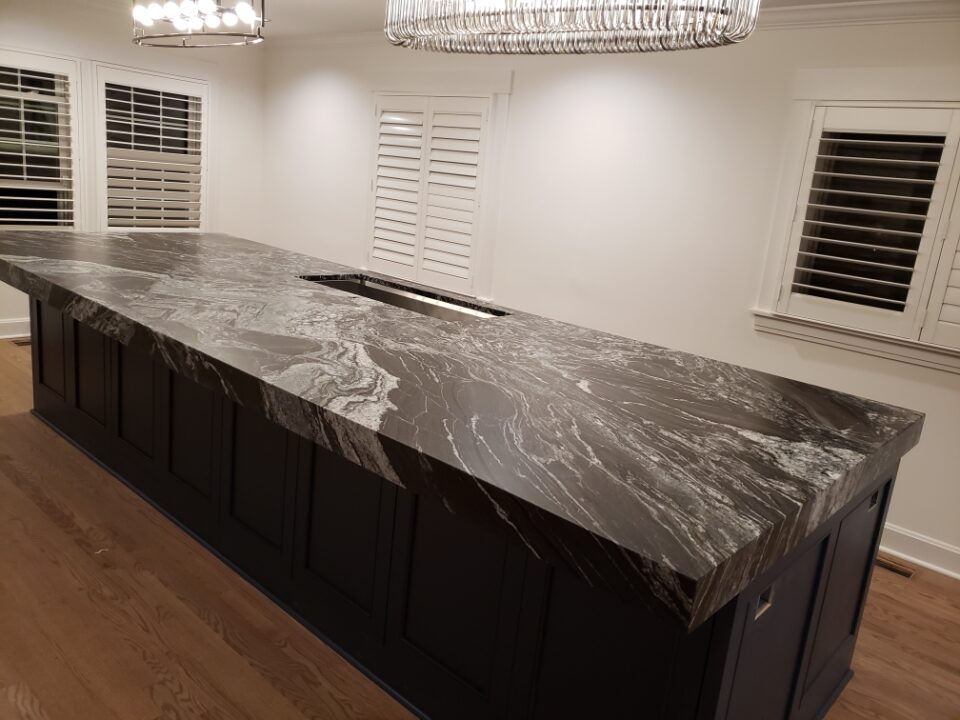 What stones can I use?
Also, it's worth pointing out that some stones are not suitable for bookmatching. It's best to use stones that have intricate, bold patterns and strong veining. Preferably, the slabs should have plenty of movement to create interesting visual symmetry when placed next to each other. If you are curious about what options we have to create this Kansas City countertop look, head over to our inventory page under the products tab.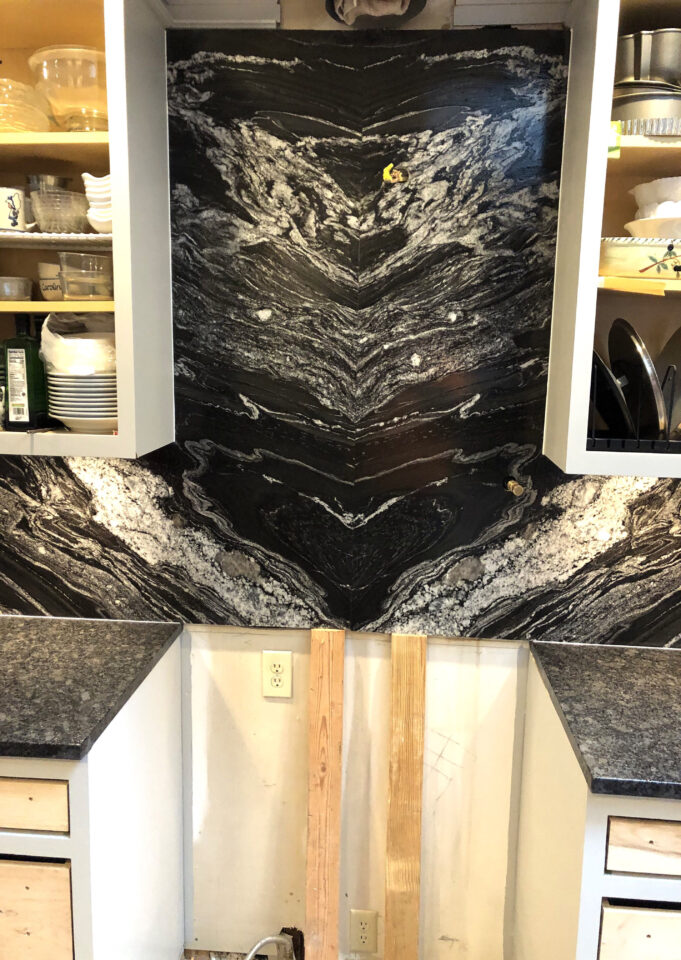 Ultimately, bookmatching is perfect if you want to make your space feel custom and more elevated. A home is all about personal style and this allows you to take your KC countertops to a whole other level.
Are you ready to rock your home? For more information on granite and quartz countertops in Kansas City check out our website at RocktopsKC.com, or better yet, visit our showroom and get inspired. Rocktops creates beautiful kitchen and bathrooms throughout Johnson County and the Kansas City metropolitan area. We are your premier Kansas City resource for granite, quartz, quartzite, marble, and more! Contact us at 913-782-0802 or email at info@rocktopskc.com.