Homes That Rock – Freight Loft

This home tour is not like any we've done in the past. It's unique in the fact that it's our first featured loft project. Everything in this home is simple yet sophisticated and we are lucky to have been a part of the Kansas City countertops process. Let's take a look at how this home rocks.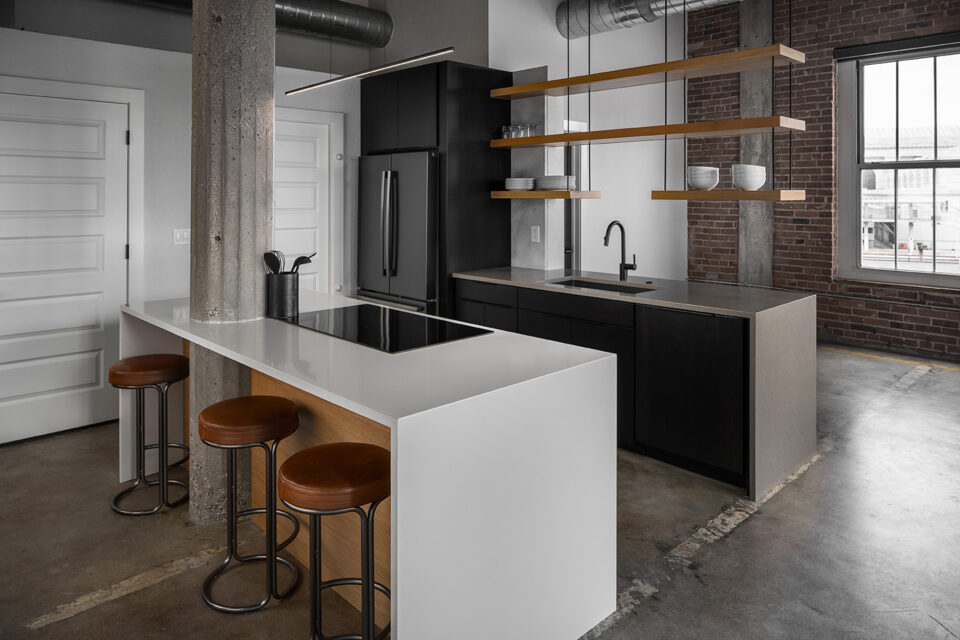 Kitchen
We love how this kitchen gives off an industrial feel. The black and wood cabinets as well as the mix-matched countertops provide contrast taking this kitchen to the next level. These Kansas City countertops are made from a few different materials to get exactly what the homeowner wanted. The island countertops and waterfall edge are made from Miami White Quartz. Also, Fossil Gray Quartz was used for the surrounding countertops and waterfall edge. Lastly, the backsplash was made from Blanco Coherio Honed Marble to finish off the kitchen.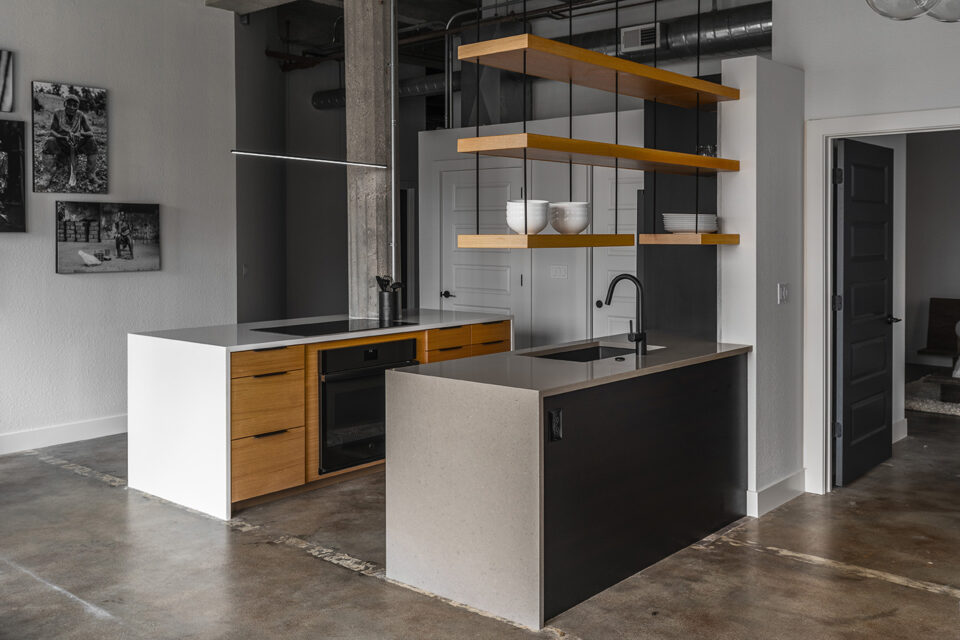 Master Bath
The master bath countertops similarly follow the theme to the rest of the loft. The countertops as well as the shower curb are made from Fossil Gray Quartz. Everything in this bathroom follows a black and gray color scheme. But, by adding a wall-mounted wood vanity, they were able to warm up the room.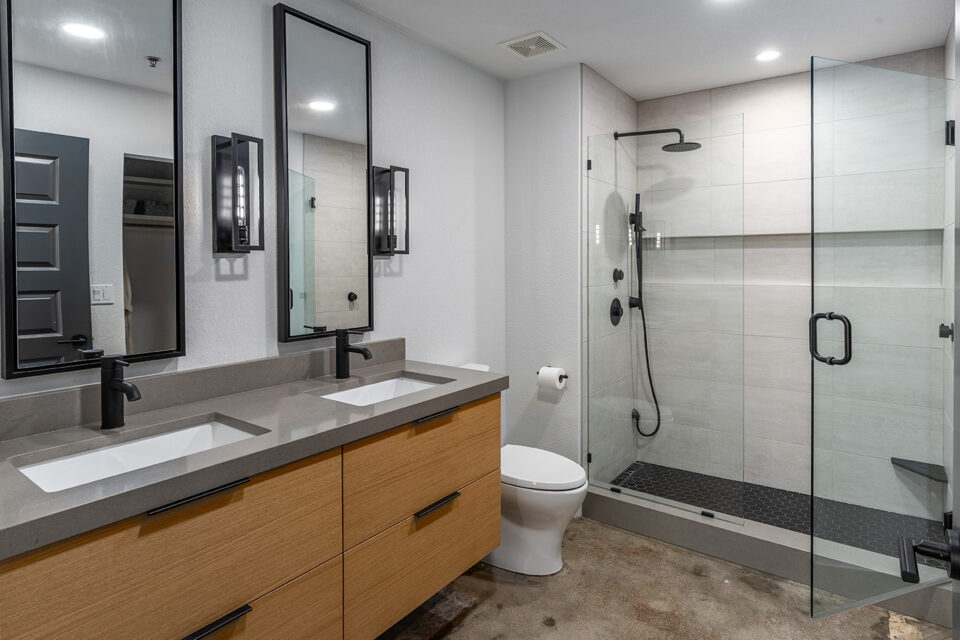 When designing this loft, they didn't miss any details. Accents of black were strategically placed to flow wherever you are in this home. Whether you are in the kitchen, living room, or bathroom, you will see how well they stuck to a style. Another perk to this loft is all the natural light that comes in. As a result, it really makes the home look bigger and more open. This loft really is a Kansas City dream.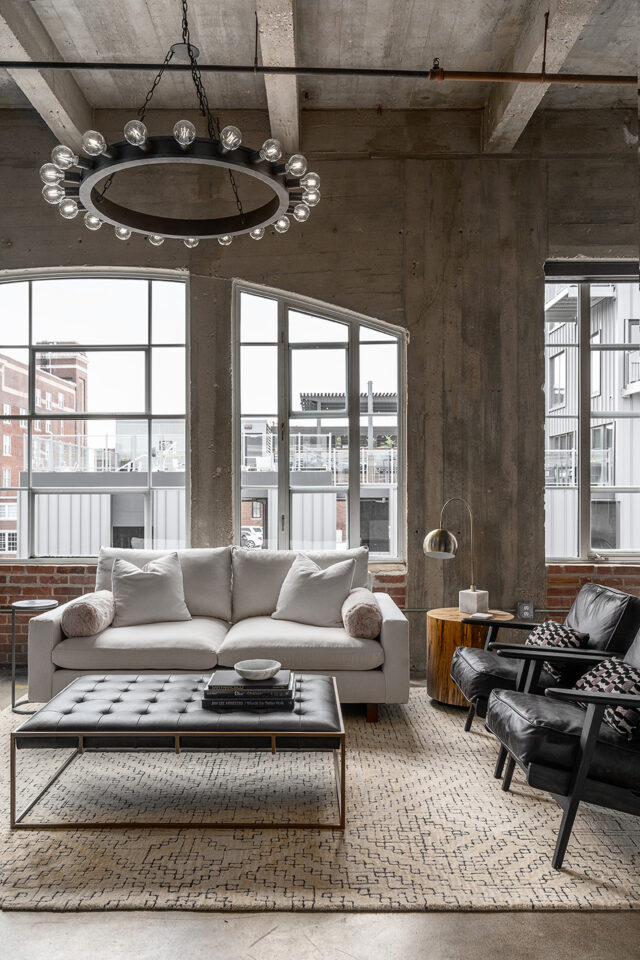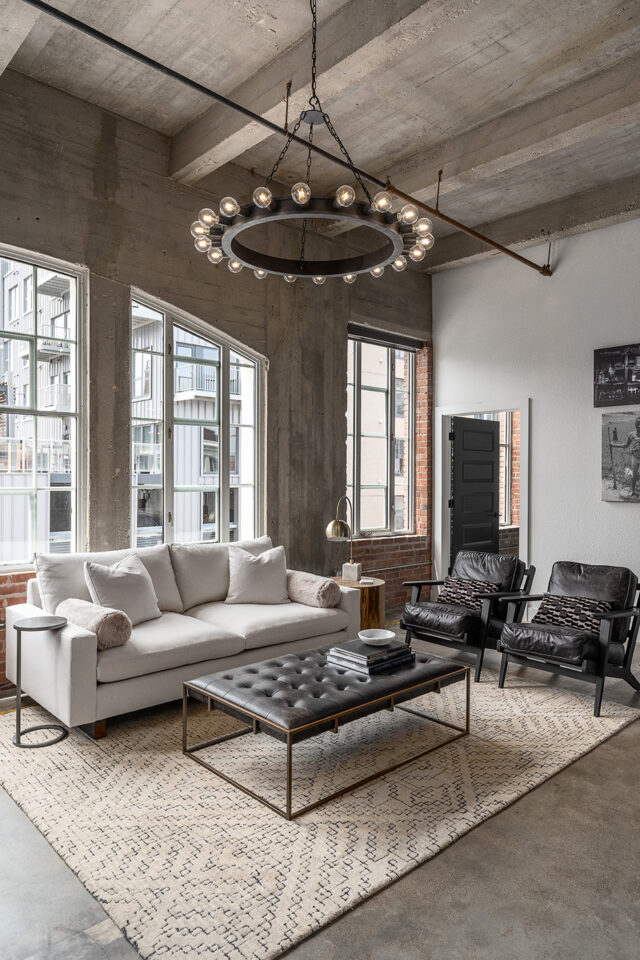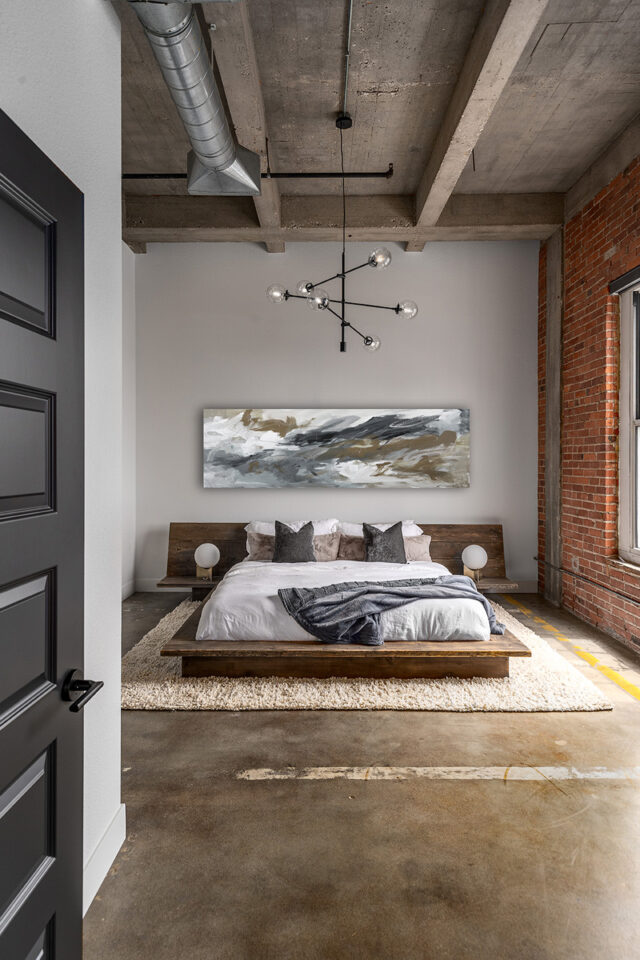 Builder: Gary Brown Homes
Designer: Interior Concepts KC
Photographer: Matthew Anderson
Ready to rock your home? For more information on granite and quartz countertops in Kansas City check out our website at RocktopsKC.com, or better yet, visit our showroom and get inspired. Rocktops creates beautiful kitchens and bathrooms throughout Johnson County and the Kansas City metropolitan area. We are your premier Kansas City resource for granite, quartz, quartzite, marble and more! Contact us at 913-782-0802 or email at info@rocktopskc.com.
Check out our other homes that rock: Home Tours