Full Height Backsplash – Yes Please!

Full Heigh Backsplash? Yes Please!
Traditionally people think of tile for their backsplash options but around here, we think BIG! Using slab material as your backsplash can come with a price tag but here's why we are so in love with this look.
The beauty of natural stone cannot be replicated. The material used for this full height backsplash shows off all the natural veining in this material. Not only is it stunning just as it is, but this material can also be backlit allowing it to set off a warm glow. Yes, please!!!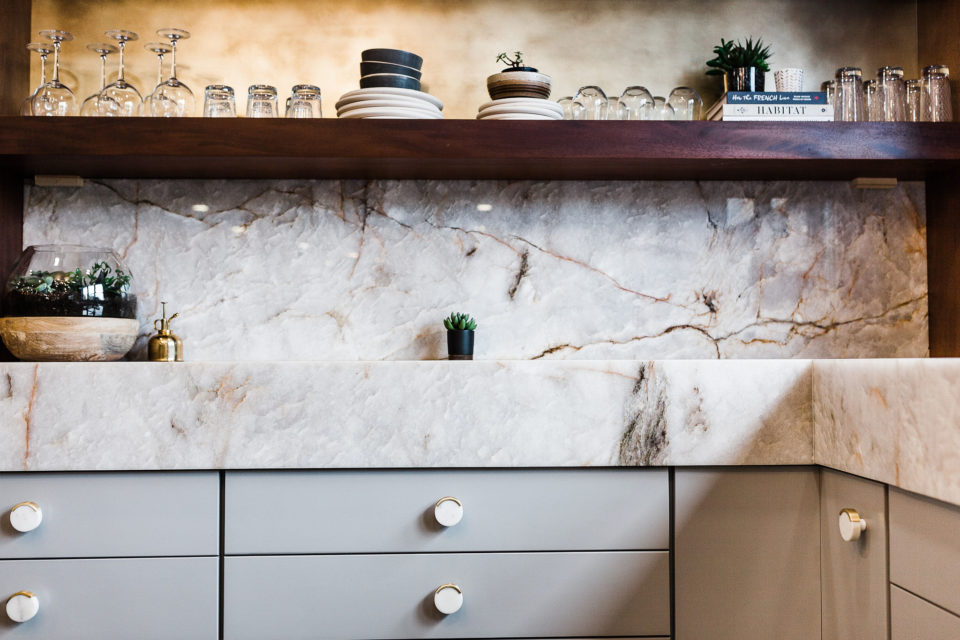 Another plus, this approach is seamless. Not only will you avoid grout lines interrupting your design, but you also won't have any grout to scrub clean! Simply wipe down your backsplash with the same ease you do on the counters and you're done. Less time cleaning = more time sipping wine!
Leaning towards quartz? No problem! Quartz can easily be used as a backsplash and since we don't know when to quit, we engraved a custom pattern on this project. This appears to be a tiled backsplash but I can assure, it's not. Have a funky pattern in mind? A favorite fabric? Inspiration from nature? Bring it by and we can create a design custom for you so go ahead, get crazy. We love a challenge.
Stone and wood go together like spaghetti and meatballs, like chocolate and peanut butter, like Simon and Garfunkel. They belong together. This custom backsplash is a beautiful blend of Wood and Quartz strips placed in a perfectly balanced design. The striking contrast in color makes this pop but just imagine it with a dark stone….so dreamy!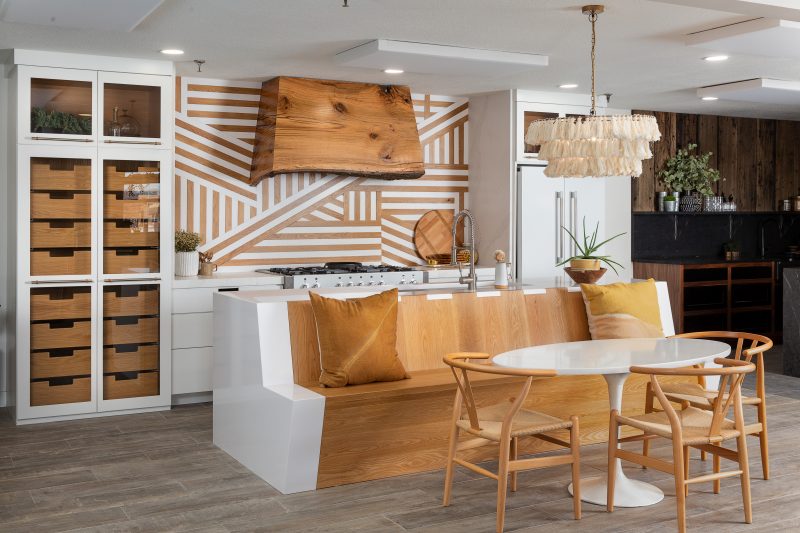 Kansas City, Wanting to see more? Visit our showroom and let's chat about how we can help create a kitchen you love. Rocktops features a variety of stones including granite, quartzite, quartz, marble and so much more.