Homes That Rock – Bertrand

We are back with another home tour. This home features the amazing work done by Kansas City designer, Jennifer Bertrand. Everything in this home is moody yet lively and we can truly say that this home is a work of art in itself. We are proud to have been a part of the Kansas City countertops process and more.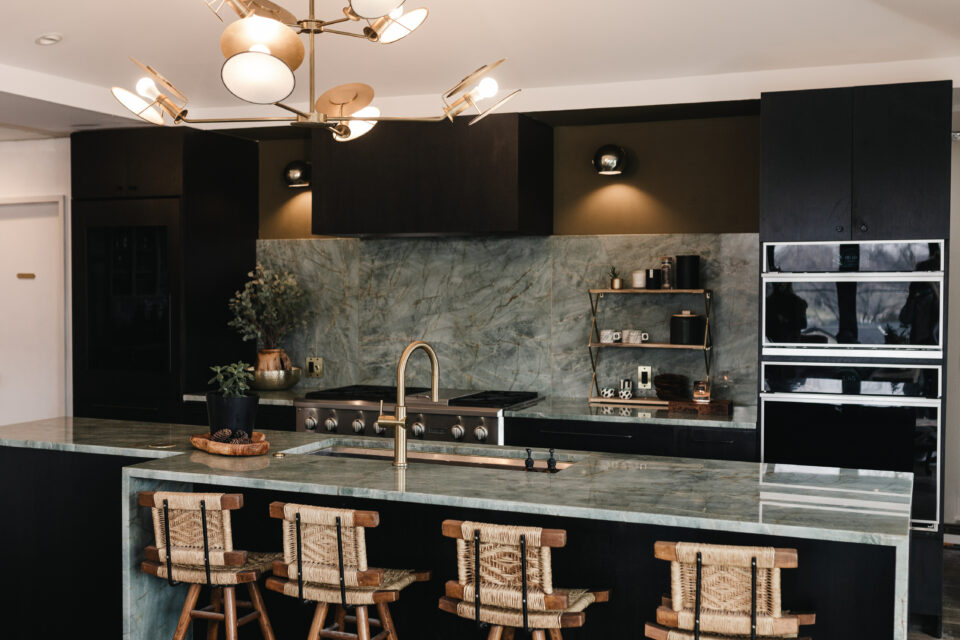 Kitchen:
This kitchen is everything we could have dreamed of. Jennifer went with a bold countertop made from Acqua Quartzite. Instead of a traditional tile backsplash, she opted to go with a full-height splash. As a result, you get a super clean and sleek appearance.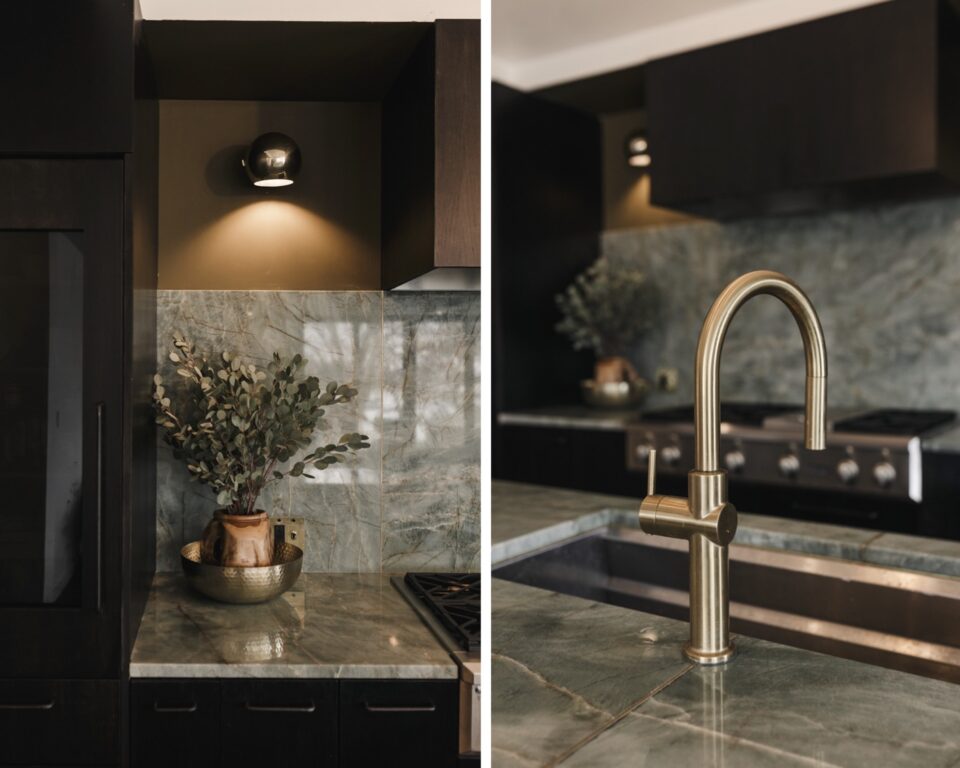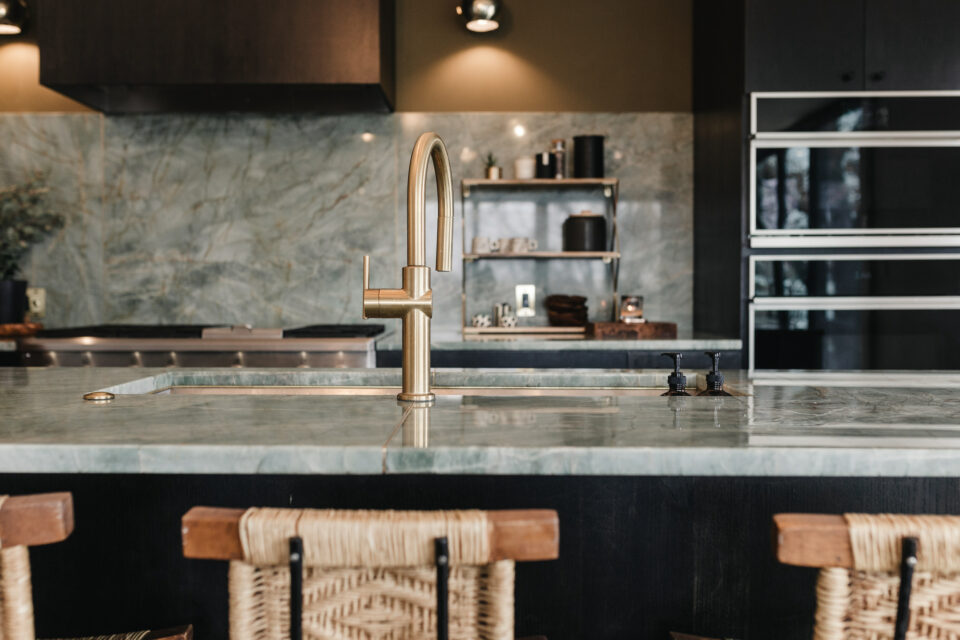 Details:
If you look closely, you can see that she didn't miss out on any details in this kitchen. On top of her awesome countertop choice, Jennifer added gold Schluter strips where seams were needed. Seams aren't scary and they are inevitable in certain cases, but a great way to mask them is by adding that extra detail to elevate your space. Some people even choose to add Schluter strips even if it's not necessary because they like the extra detail and we definitely do too.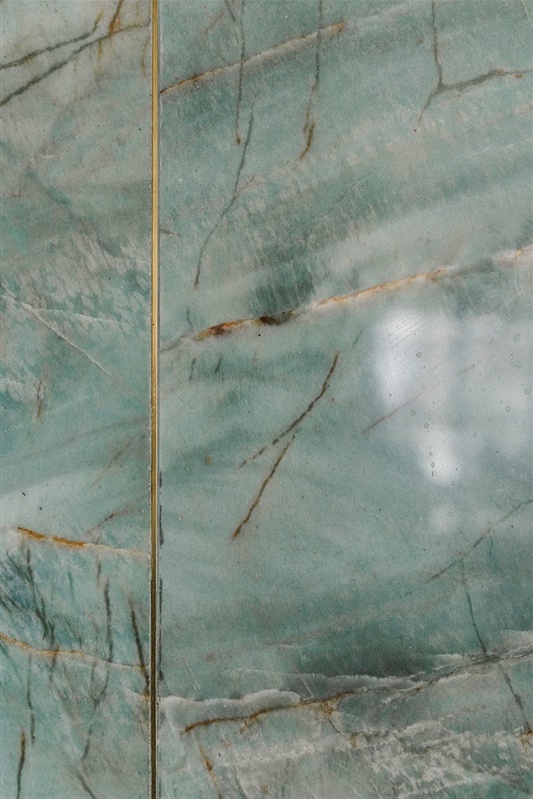 All in all, this kitchen is utterly unique and vibrant. We love the bold countertop choice made from Acqua Quartzite. It completely captures the essence of Jennifer's personality and it was so fun to be a part of the Kansas City countertops process.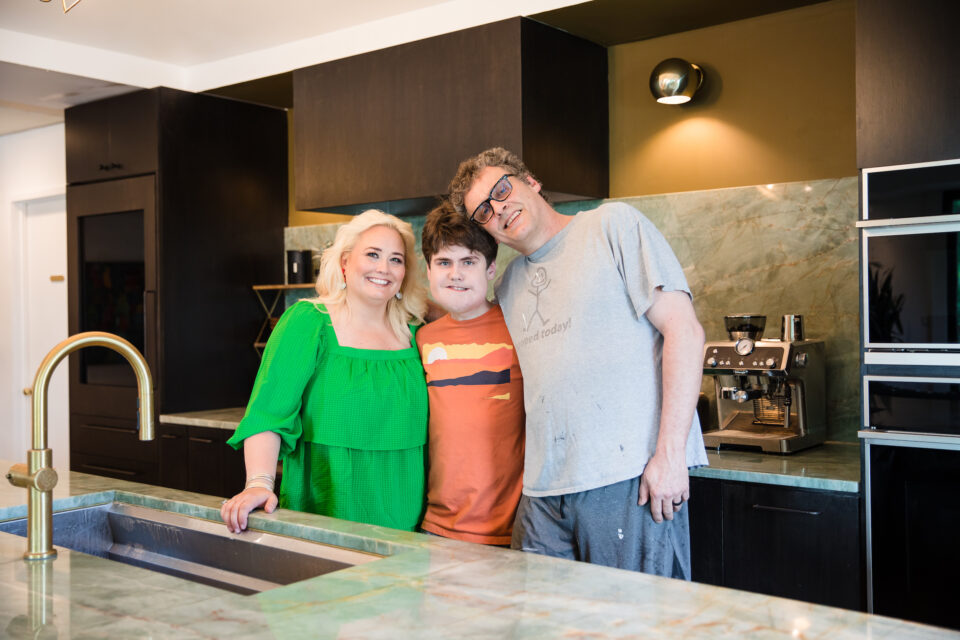 Ready to rock your home? For more information on granite and quartz countertops in Kansas City check out our website at RocktopsKC.com, or better yet, visit our showroom and get inspired. Rocktops creates beautiful kitchens and bathrooms throughout Johnson County and the Kansas City metropolitan area. We are your premier Kansas City resource for granite, quartz, quartzite, marble, and more! Contact us at 913-782-0802 or email at info@rocktopskc.com.