Quartzite, Quartzite, Quartzite. Today's home tour is all about Quartzite! This beautiful stone is seen in multiple forms around this gorgeous home. And if you're a Quartzite lover like us, then you'll want to stick around.
Now We're Cookin'
Dinner (and amazing views) is served. This kitchen is draped with Vancouver Quartzite. This amazing surface draws you in and keeps you there. Yup, we love it. The island features a mitered edge with a waterfall that runs the surface straight to the floor – creating an amazing first (and second and hundredth) impression. The surround brings contrast to the room by making use of stained wood cabinets that play nicely with the characteristics of the countertop veining. Of course, the show's not over yet. The full-height backsplash adds to the grandeur and ties the entire kitchen together to create a room that wows over and over again.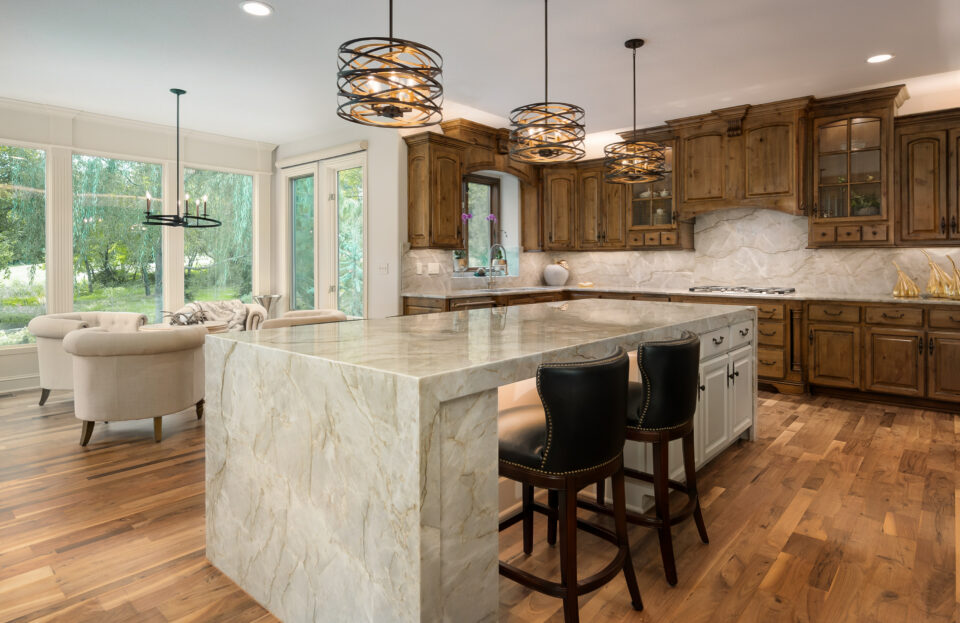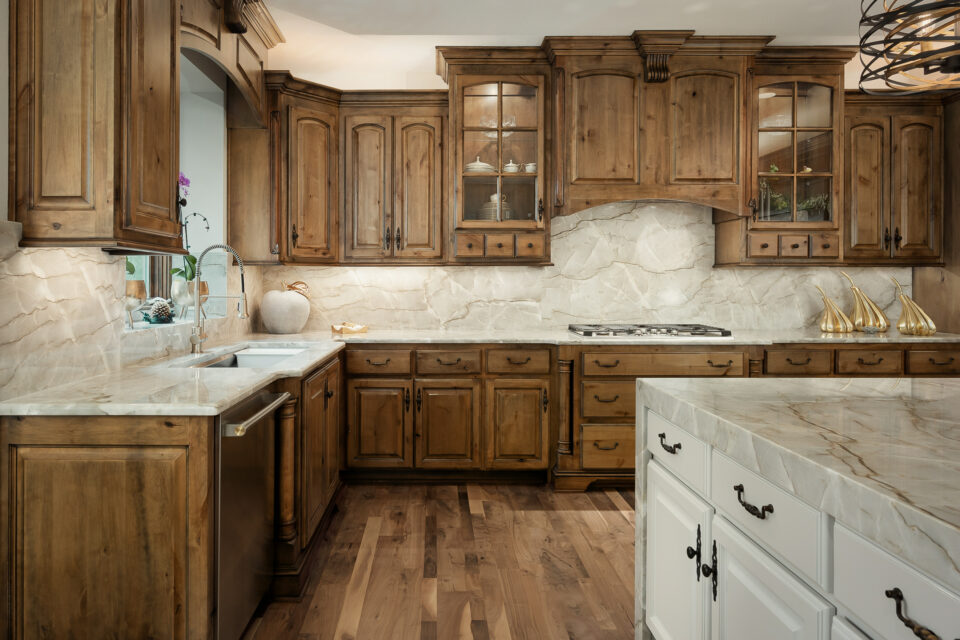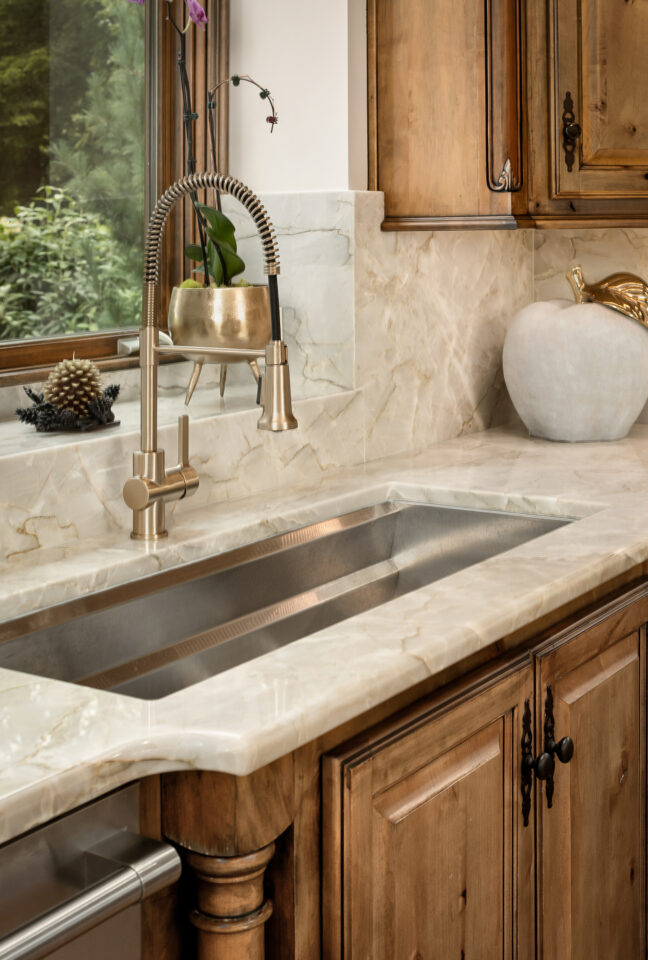 Butlers Pantry
Right off the kitchen is the moody butlers pantry. What gives it that look, is the Quartzite, Cielo. Cielo is a darker gray stone with details of white and gold. The white cabinets go nicely with the white details in the stone, and to match the gold detailing, they added gold drawer pulls which finish off the look.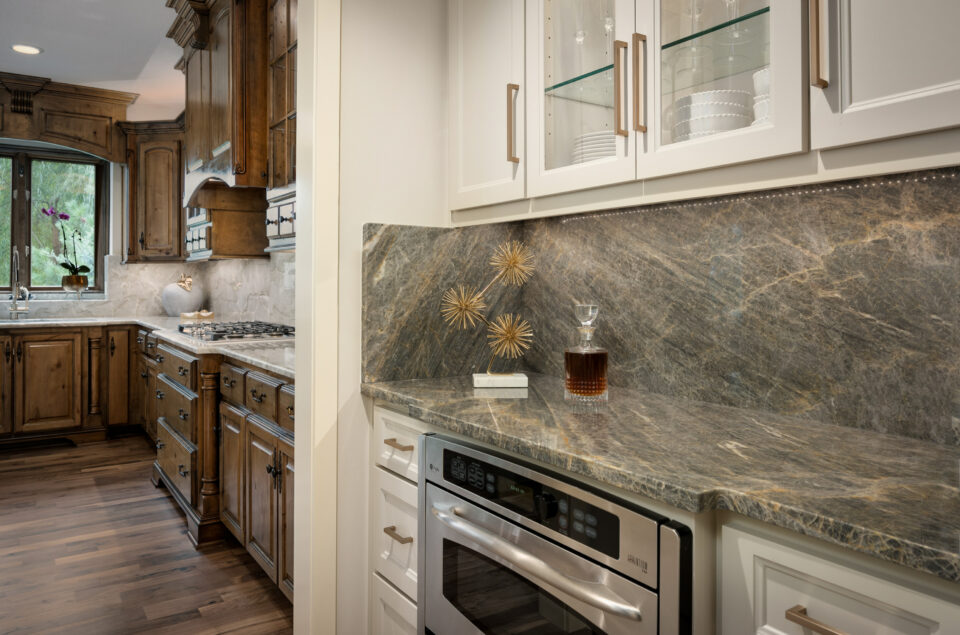 Raising the Bar
When it came to the bar, the homeowner chose Zurich Quartzite. From there, backlighting was added to light up the stone and the space. It's a subtle touch that shines a light (quite literally) on just how beautiful Zurich Quartzite can be.  
When you're ready to rock your home, plan a trip to our showroom. We're here to help you create beautiful kitchens and bathrooms throughout Johnson County and the Kansas City metropolitan area.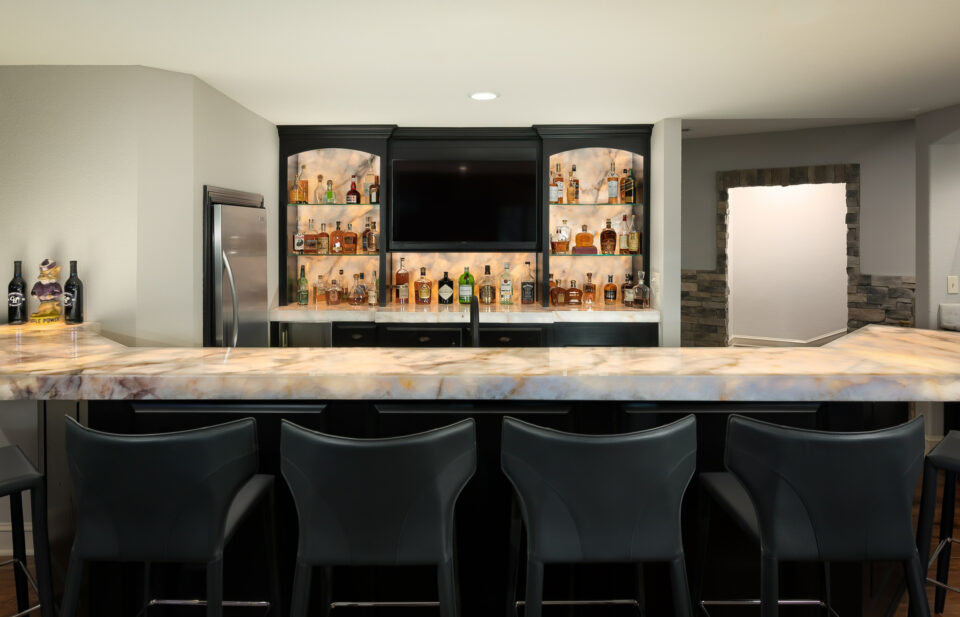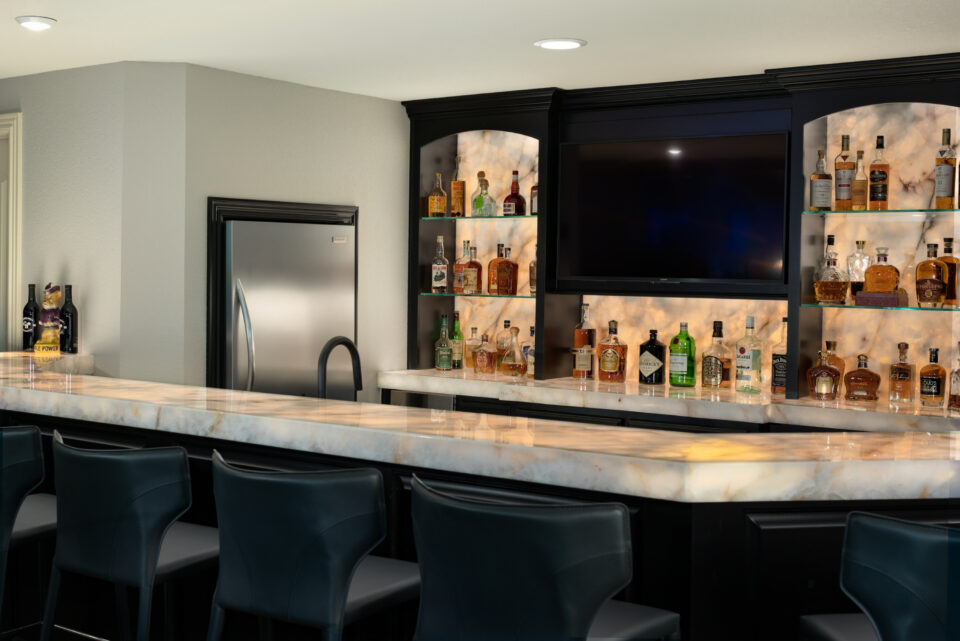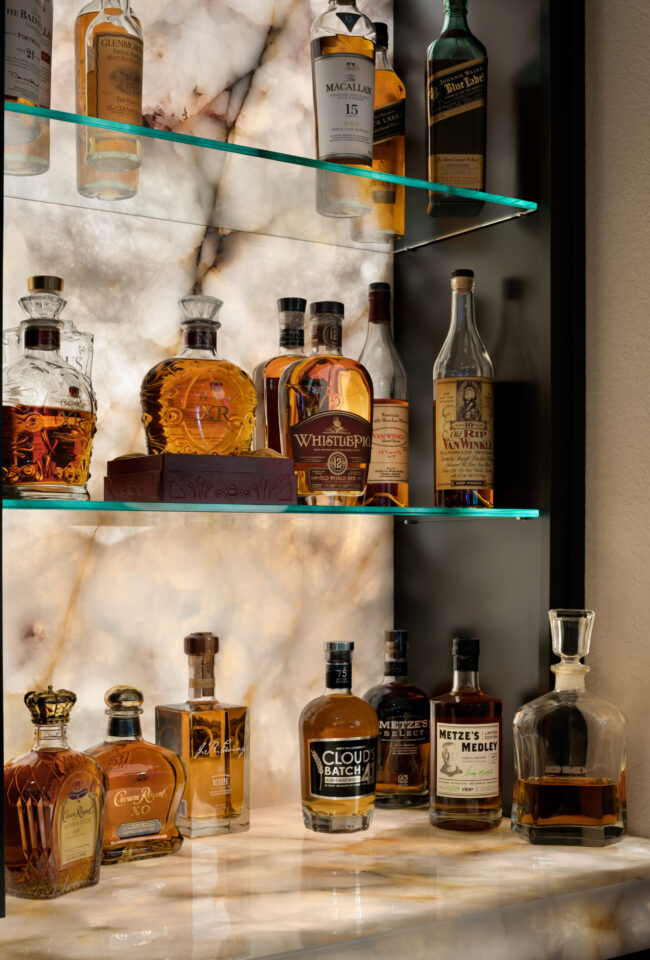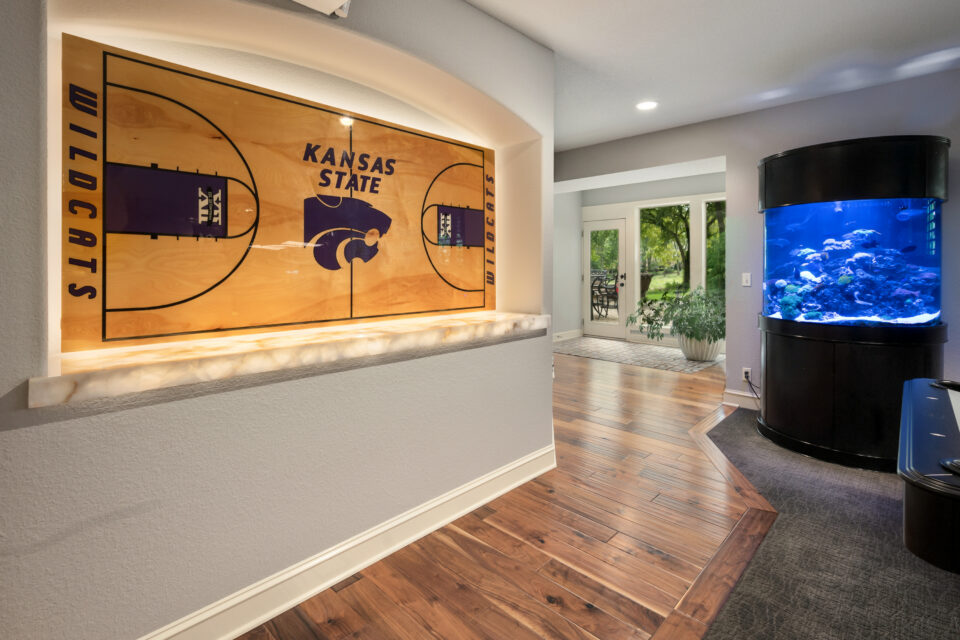 All in all, you can never go wrong with Quartzite. Whether you're using it in your kitchen or adding it to your basement bar, this stone can transform any space.
Ready to rock your home? For more information on granite and quartz countertops in Kansas City check out our website at RocktopsKC.com, or better yet, visit our showroom and get inspired.
Rocktops creates beautiful kitchens and bathrooms throughout Johnson County and the Kansas City metropolitan area. We are your premier Kansas City resource for granite, quartz, quartzite, marble, and more! Contact us at 913-782-0802 or email at info@rocktopskc.com.