Homes That Rock – Mack Colt

At Rocktops, we have the opportunity to work with an abundance of amazing builders. Today, we get to showcase work done by Mack Colt Homes. For over 25 years, they've specialized in the creation of exceptional residences via custom remodeling, tear down / re-build, and new custom home construction. We are happy to be a part of their projects and the Kansas City countertops process.
Guest Bathroom #1
Firstly, to start this home tour off we have the first guest bathroom. This bathroom is very sophisticated and clean which consequently, sets a theme for the rest of the house. We love the Carrara Marble countertops which go perfectly with the cabinets. To finish off the clean look, they went with an eased edge.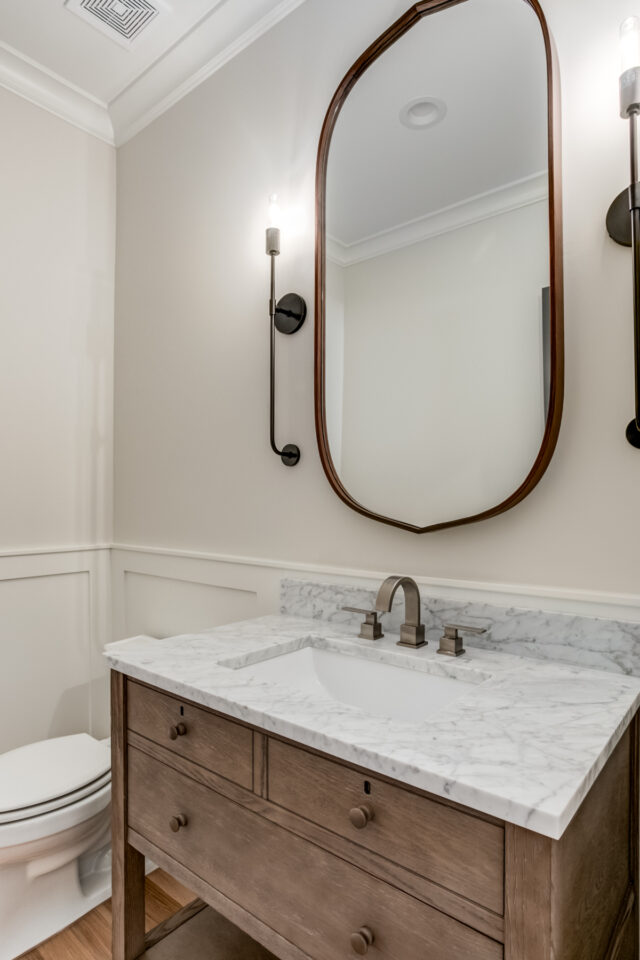 Kitchen
Next, we have this beautiful kitchen. This island is super grand and is made from Luce Di Luna Quartzite. To make it even grander, they went with a waterfall edge. Further, the surround is made from Luce Di Luna Quartzite and has an eased edge to finish it off.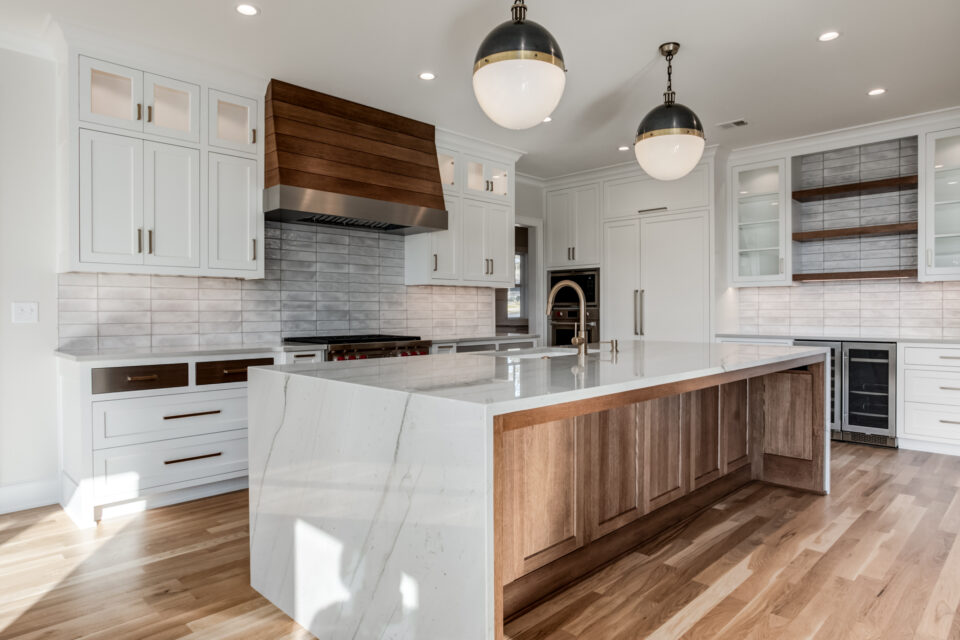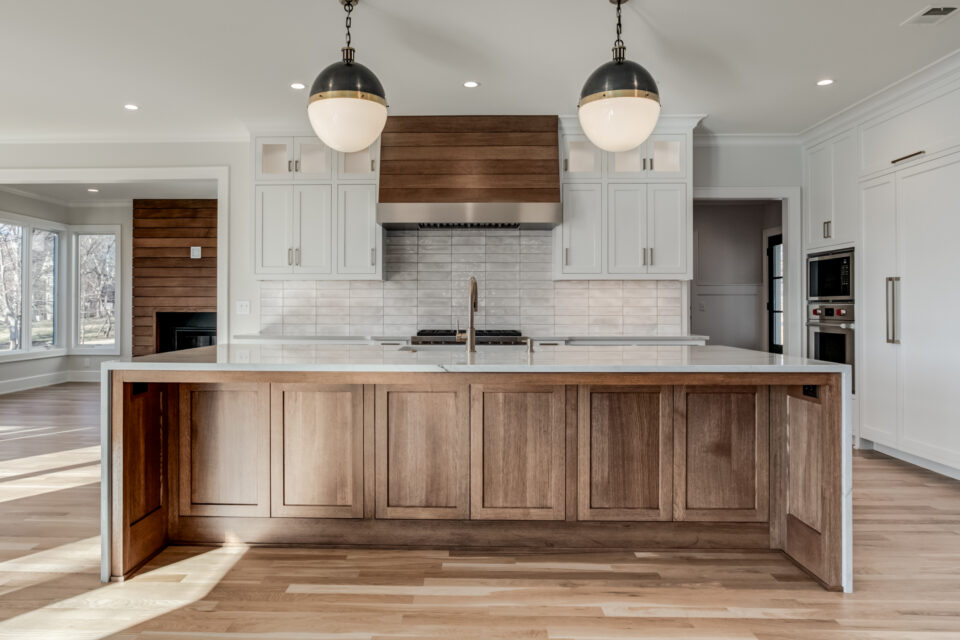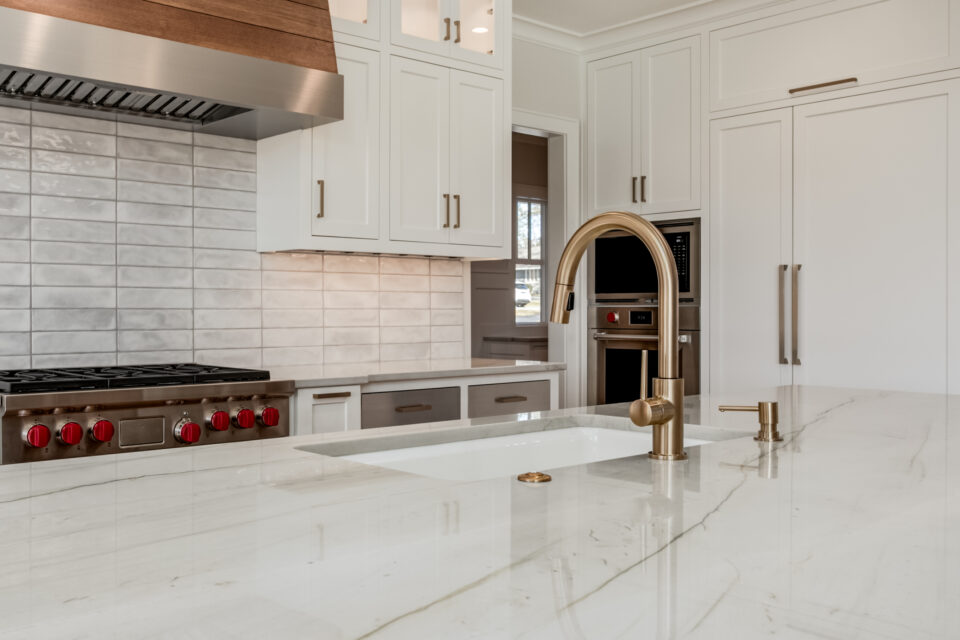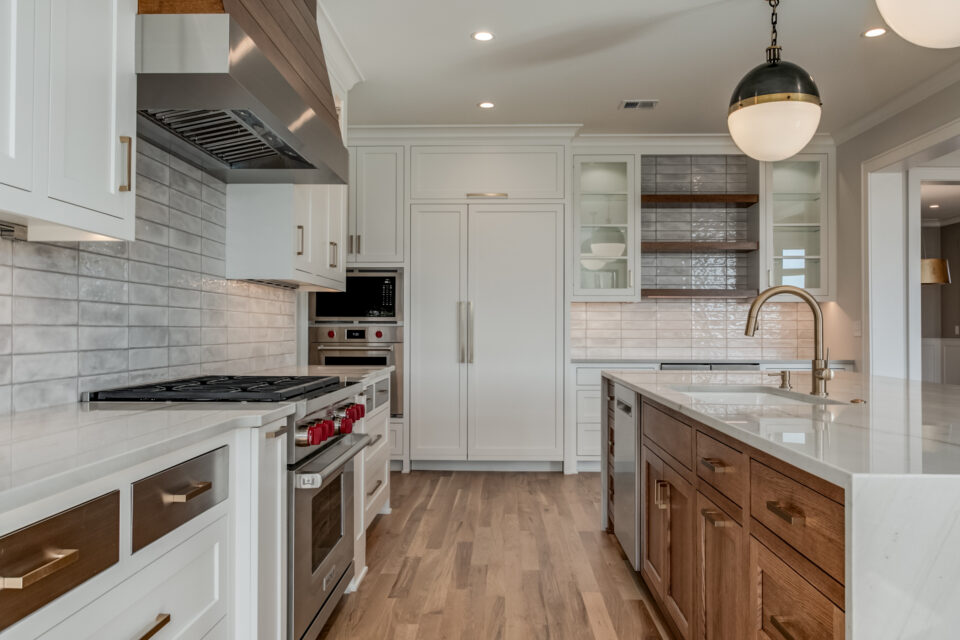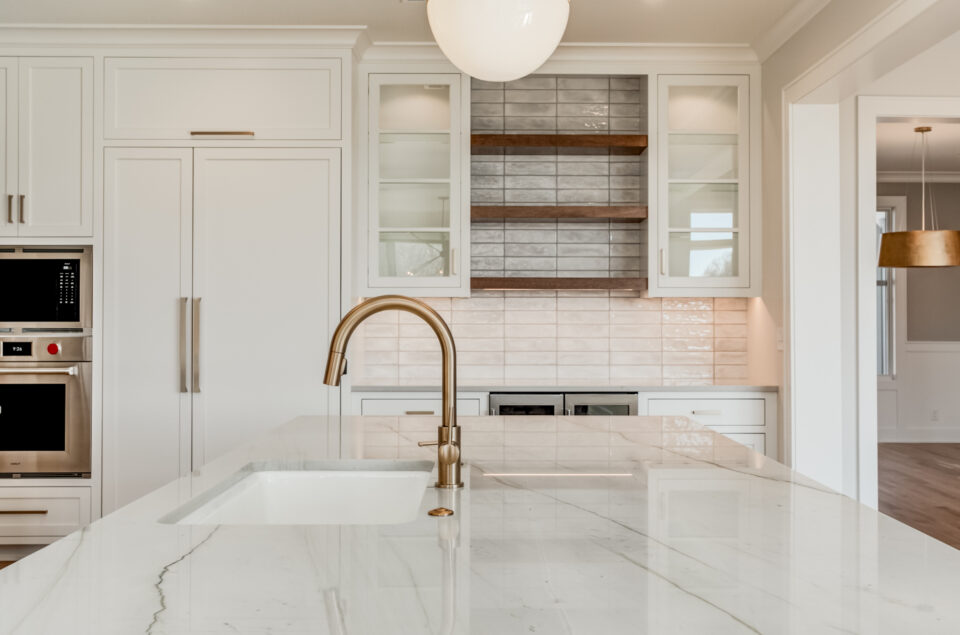 Pantry
This pantry is perfect for extra storage. Similarly, the countertops follow the same theme as the kitchen with Luce Di Luna Quartzite. In addition, they went with an eased edge.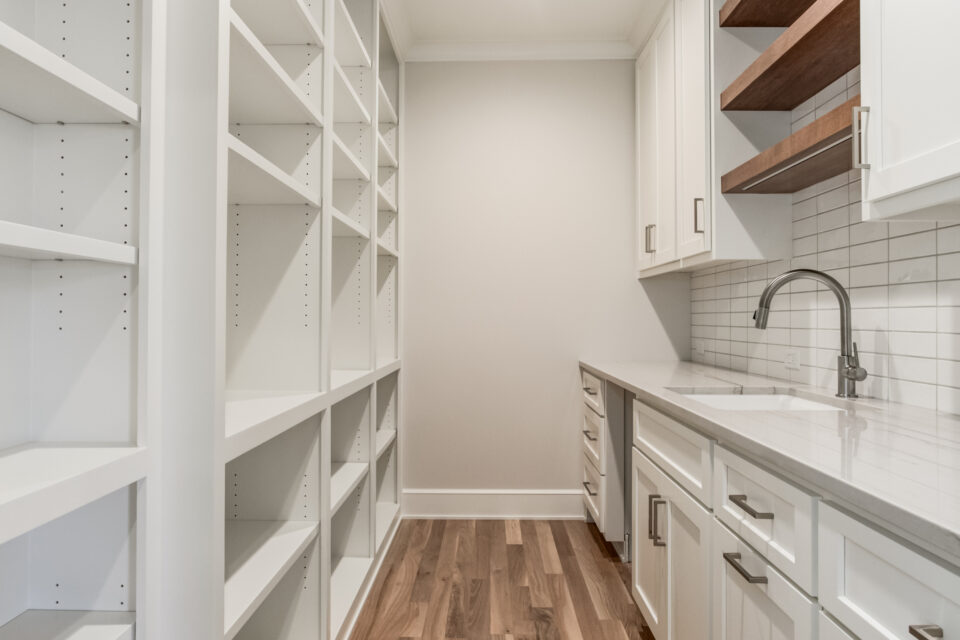 Master Bath
The master bath is elegant yet simple. As a result, you get a space that looks neat. The gray cabinets go well with the Calacatta Classique Quartz countertops. The edge they went with for all the Kansas City countertops in this room is eased. The shower ledge is also made from Calacatta Classique Quartz which consequently, ties everything together.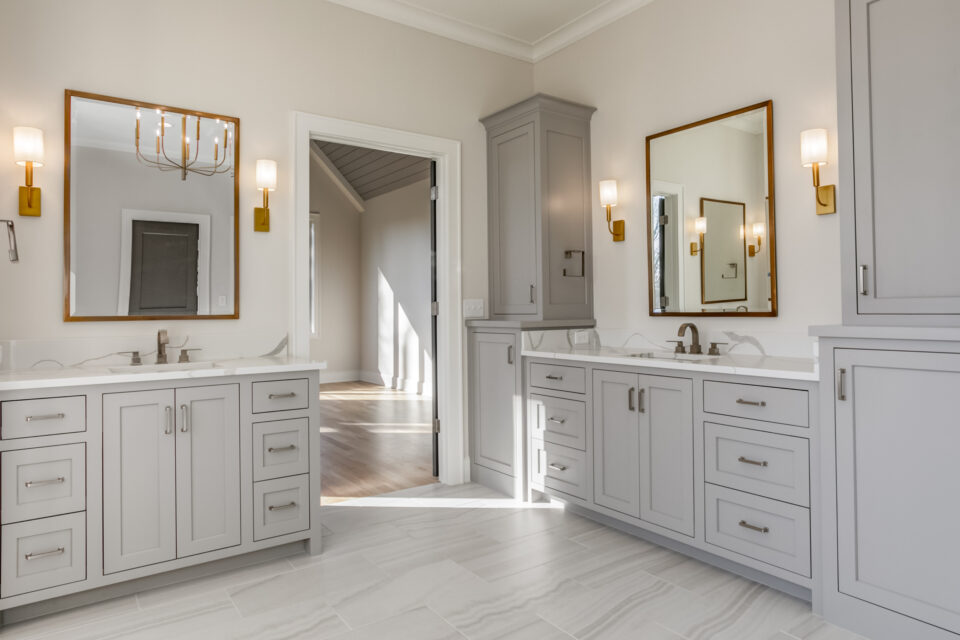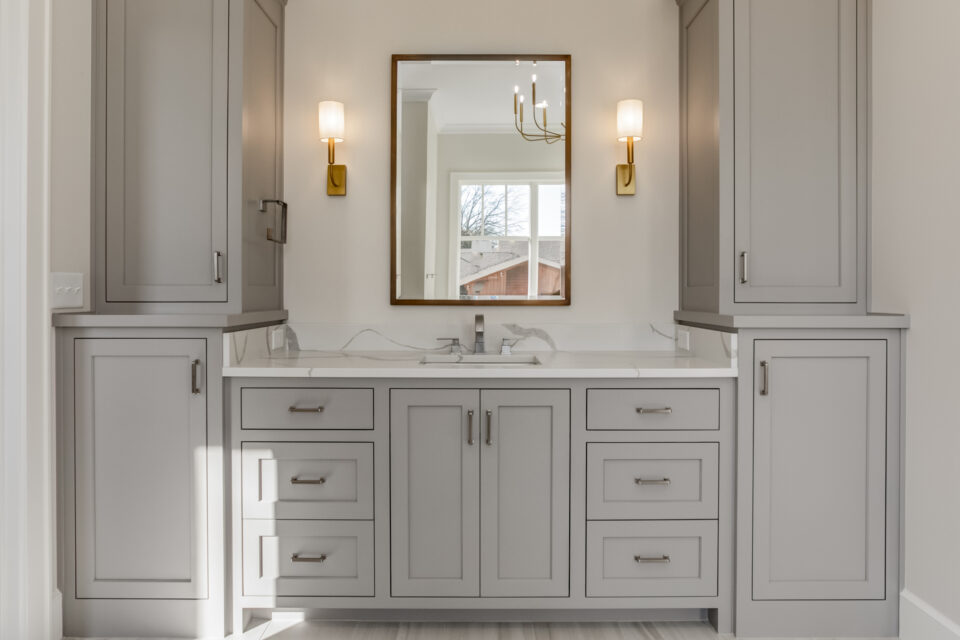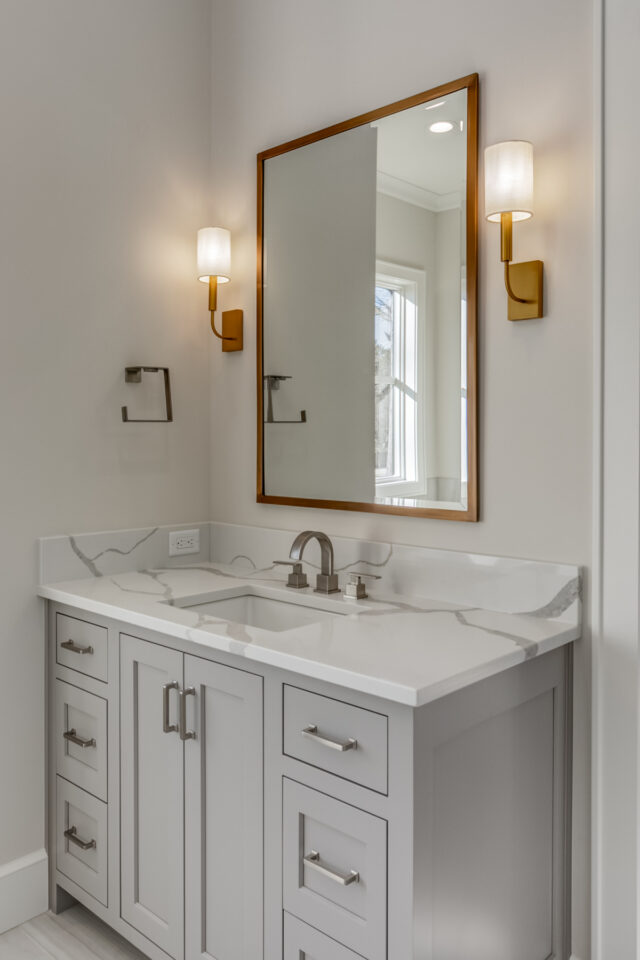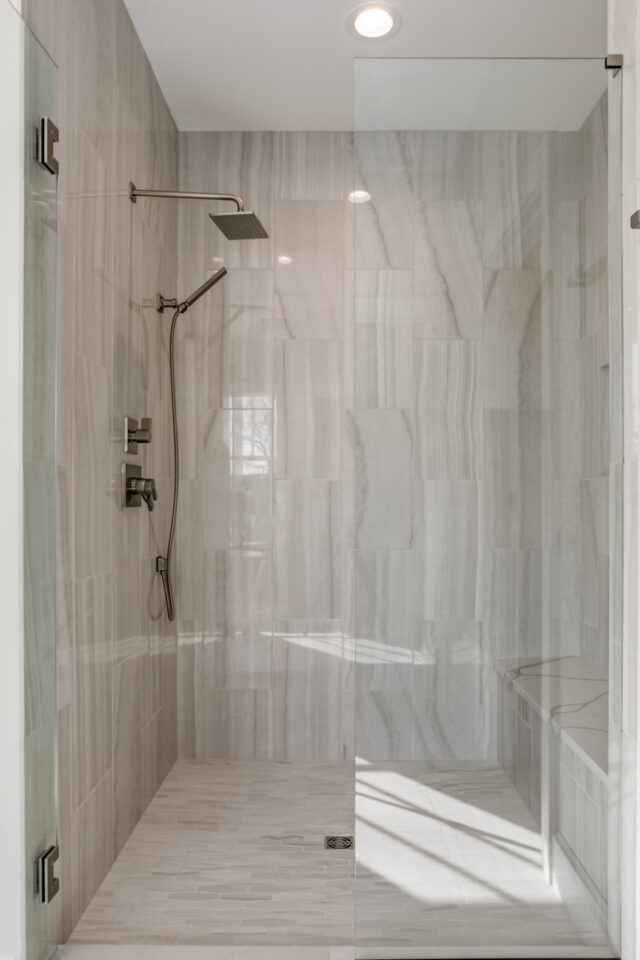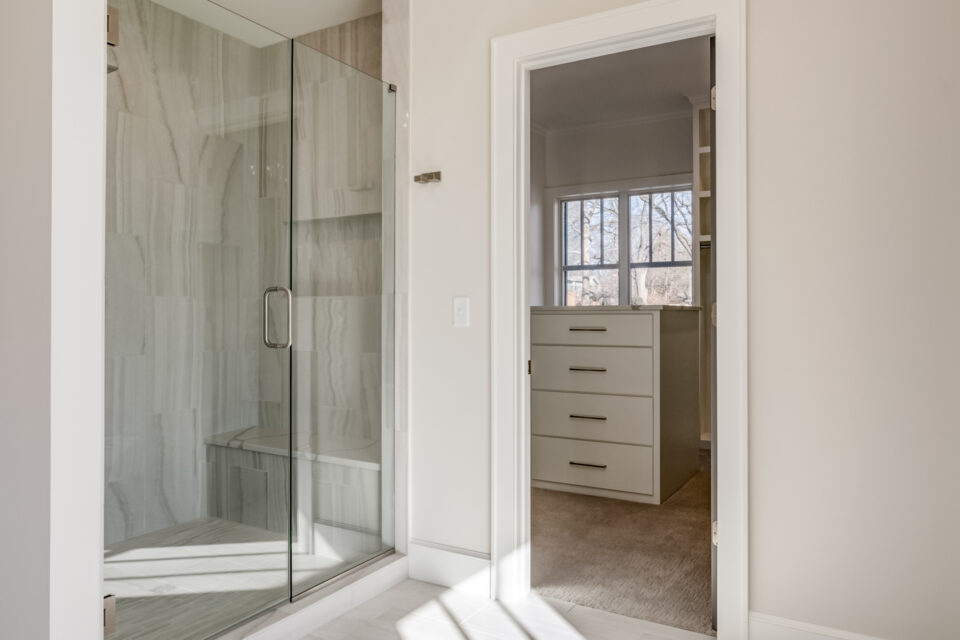 Master Closet
Off the master bathroom is the master closet. While it may be a smaller space, they went with white details to make the room feel bigger and brighter. These Kansas City Countertops are made from Calacatta Classique Quartz.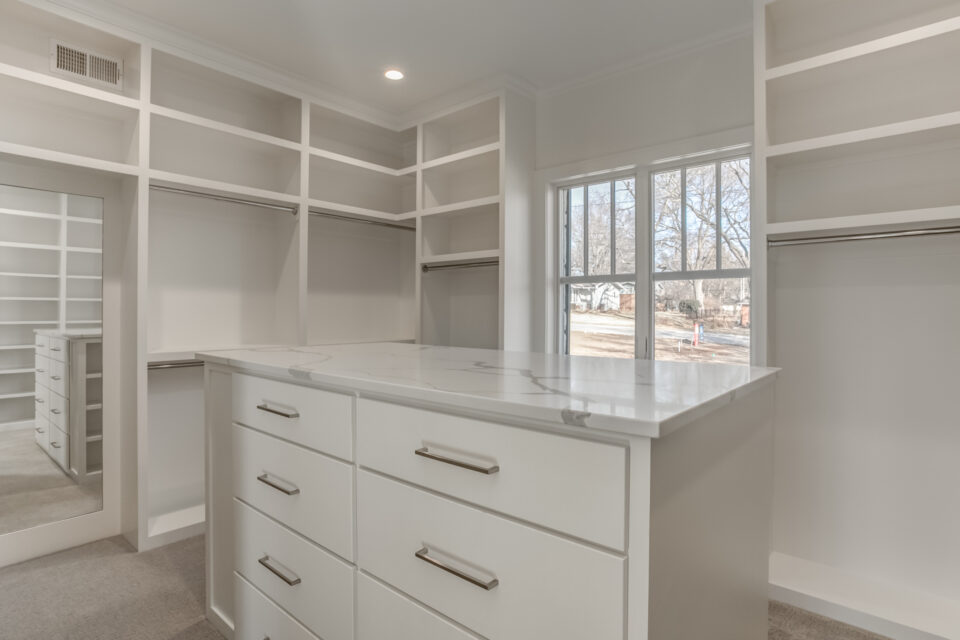 Guest Bath #2
Similarly, the second guest bathroom follows the same theme as the rest of the house. However, they went with Calacatta Laza Quartz countertops to switch things up a bit. For the shower ledge, they went with the same material as the countertop. They also paid attention to detail by going with honeycomb tile for the floors and shower wall.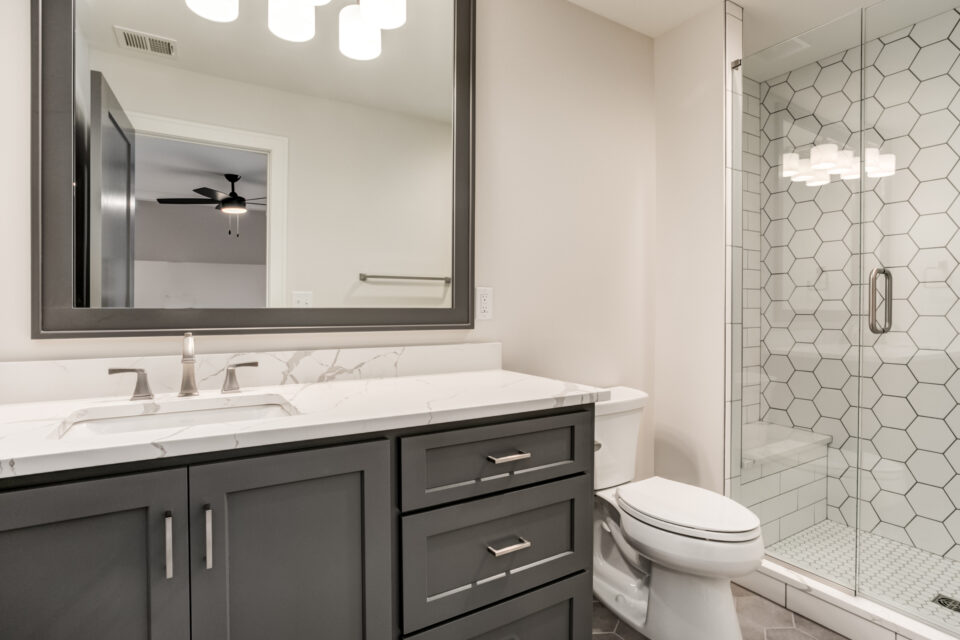 Bar
To finish off the tour, we have the bar. This bar is unlike one we've seen so far. We love the wine wracks and how this space is very open. The surround is made from Fossil Gray Matte Quartz and to go with that, the island is Skara Brae Cambria Quartz. In addition, both countertops have an eased edge.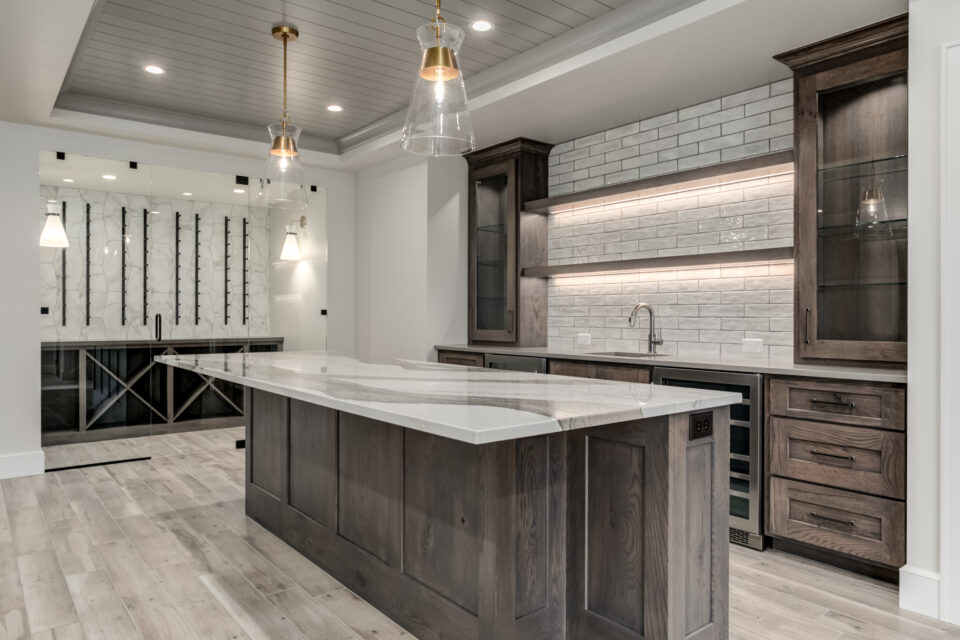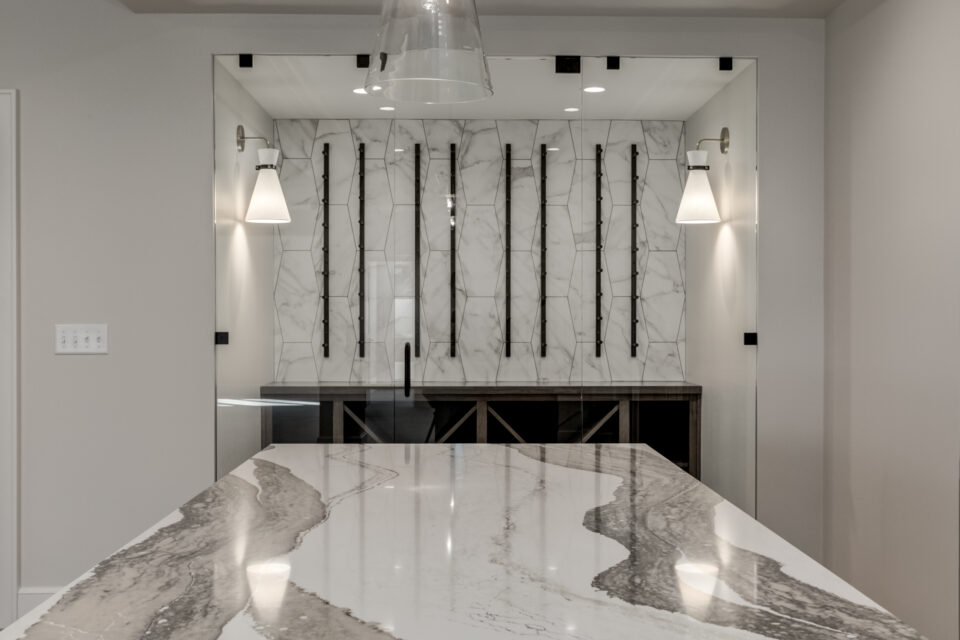 In short, this house is nothing but grand. Mack Colt Homes sure knows how to pay attention to detail which as a result, makes things come together perfectly. All in all, we are happy to have been a part of their project and the Kansas City countertops process.
Are you ready to rock your home? For more information on granite and quartz countertops in Kansas City check out our website at RocktopsKC.com, or better yet, visit our showroom and get inspired. Rocktops creates beautiful kitchens and bathrooms throughout Johnson County and the Kansas City metropolitan area. We are your premier Kansas City resource for granite, quartz, quartzite, marble, and more! Contact us at 913-782-0802 or email at info@rocktopskc.com.
Builder/Contractor: Mack Colt Homes
Sink/Faucet: Kohler
Stone Supplier: AG&M Granite