Bargain Mansions – Season 3, Episode 11

We love getting the opportunity to work with Tamara Day and her team. When she asked Rocktops to be a part of this 1952 Traditional home with a massive open concept living space, we couldn't say no. Let's take a look at how these Kansas City countertops rock.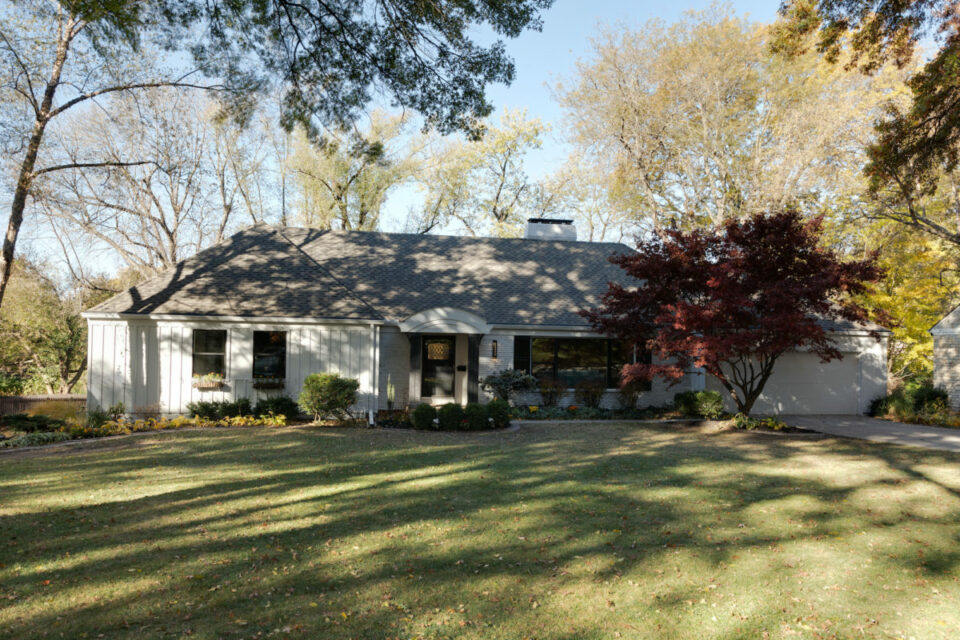 Family Living Room
When we say this home is open concept, we mean it. This family space flows into the dining room and kitchen consequently making the space feel open and bright. The fireplace hearth is what we were able to contribute to this room. It's made from Broadway Black Quartz which goes nicely with the rest of the fireplace. Above all, it's a great family space.
 
Dining Room
Right off the family living room is the dining room. Therefore, the fireplaces in both rooms are connected. And again, the hearth is made from Broadway Black Quartz. In addition, they added a built-in buffet which is made from Statuary Unity Quartz with an eased edge that matches most of the countertops in the kitchen.

Kitchen
With a 20-foot island, this kitchen for sure makes a statement. Similarly, the surround and islands are made from Statuary Unity Quartz with an eased edge. To make the kitchen seamless, they decided to do a full height splash with the same material as the countertops. To finish off the look, the cabinets are stained with a clear coat and fit the space perfectly.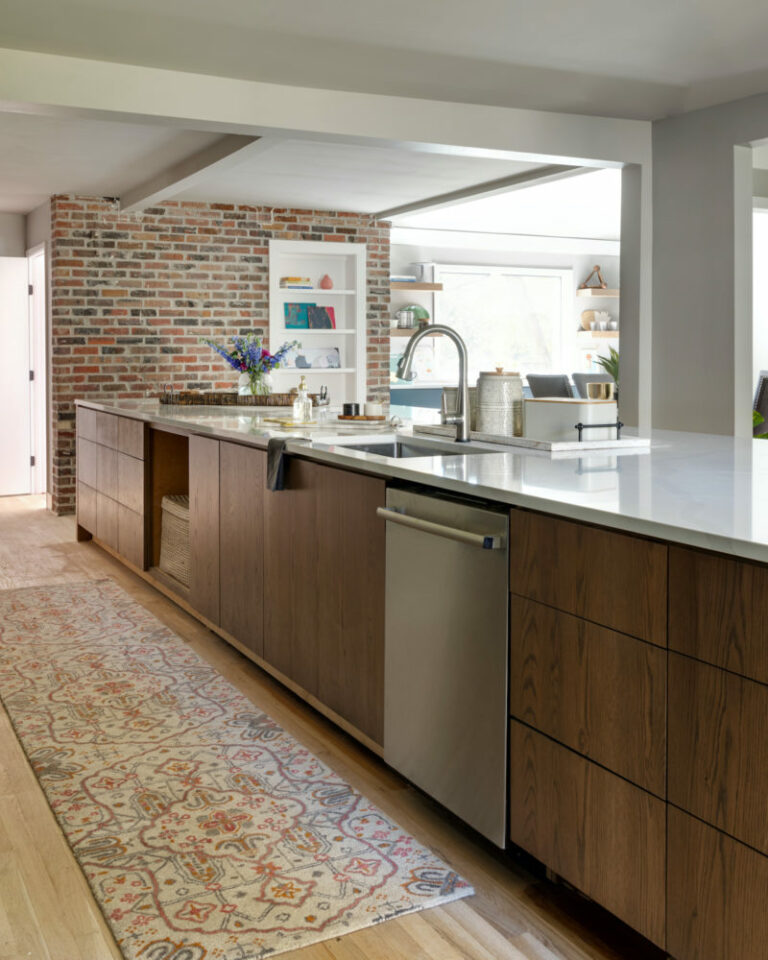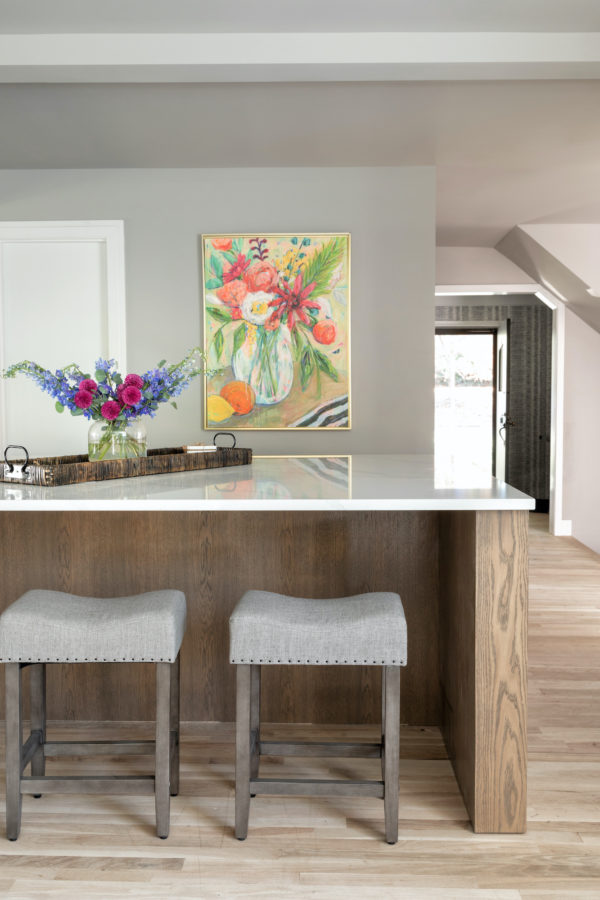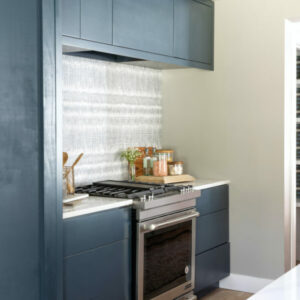 Formal Living Room
This formal living room is truly elegant. Every detail in this room works together to capture something great. The big picture windows bring in a lot of natural light, ultimately opening up space. The fireplace is its own piece of artwork since they went with a book-matching technique. To clarify, book-matching is when two stones mirror each other, like an open book. The stone they used is Ice Age Porcelain, making it a great option to withstand heat.

Master Bedroom
The master bedroom is awesome on its own but there is something unique about this room. In addition to the bedroom, there is a sitting area and coffee bar. The stone used for the coffee bar countertops is Liberty Calacatta Quartz with a waterfall edge. Who wouldn't want this in their home?
 
Master Bathroom
There's a lot of character in this bathroom. First, the countertops are made from Liberty Calacatta Quartz and go nicely with the dark wood cabinets. The tile used around the tub is the same tile used in the shower which above all, is a fun touch.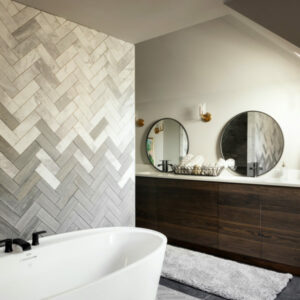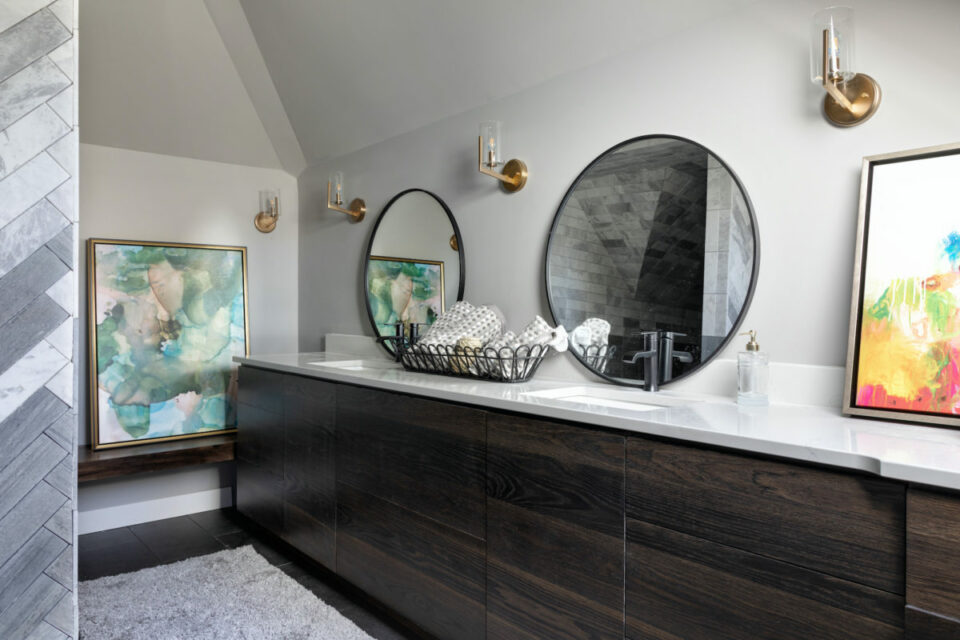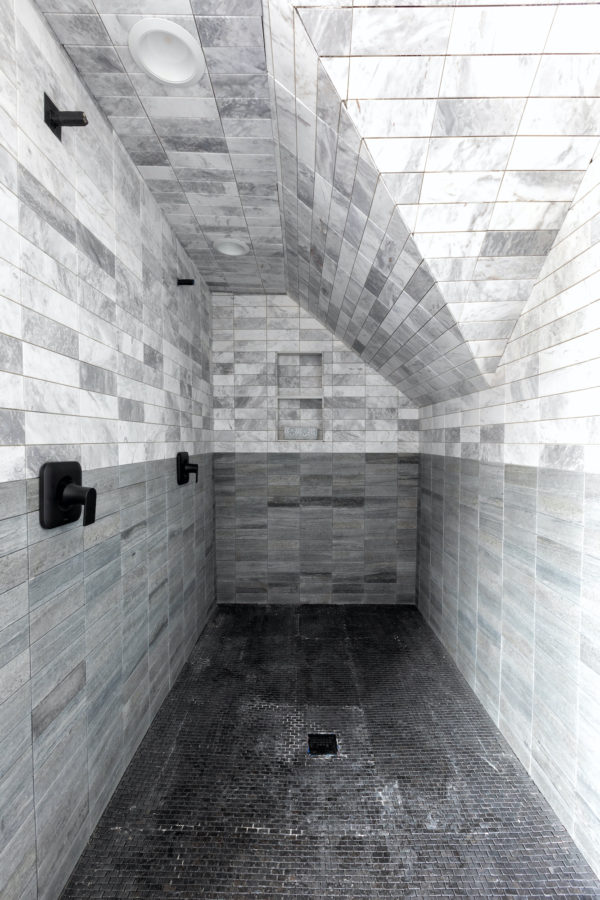 Basement
This basement is all in all, the ultimate hangout spot. For example, you can watch a movie or enjoy the bar area. For the kitchenette countertops, they again follow the theme of the rest of the house with Liberty Calacatta Quartz. In short, this is such a fun space!
 
Any home that Tamara Day makes over is without a doubt, going to be beautiful. In short, we are honored to be able to work with her and her amazing team.
Are you ready to rock your home? For more information on granite and quartz countertops in Kansas City check out our website at RocktopsKC.com, or better yet, visit our showroom and get inspired. Rocktops creates beautiful kitchen and bathrooms throughout Johnson County and the Kansas City metropolitan area. We are your premier Kansas City resource for granite, quartz, quartzite, marble, and more! Contact us at 913-782-0802 or email at info@rocktopskc.com.