Homes That Rock – Todd Hill Homes

Home Tour
We love getting to share our craft with others and today we get to showcase a home done by one of Johnson County's premier home builders, Todd Hill Homes. Todd Hill is just one of the talented builders Rocktops gets the opportunity to work with so getting to install his Kansas City Countertops into his personal home was an honor. If there is one word to describe this home, it's show-stopping.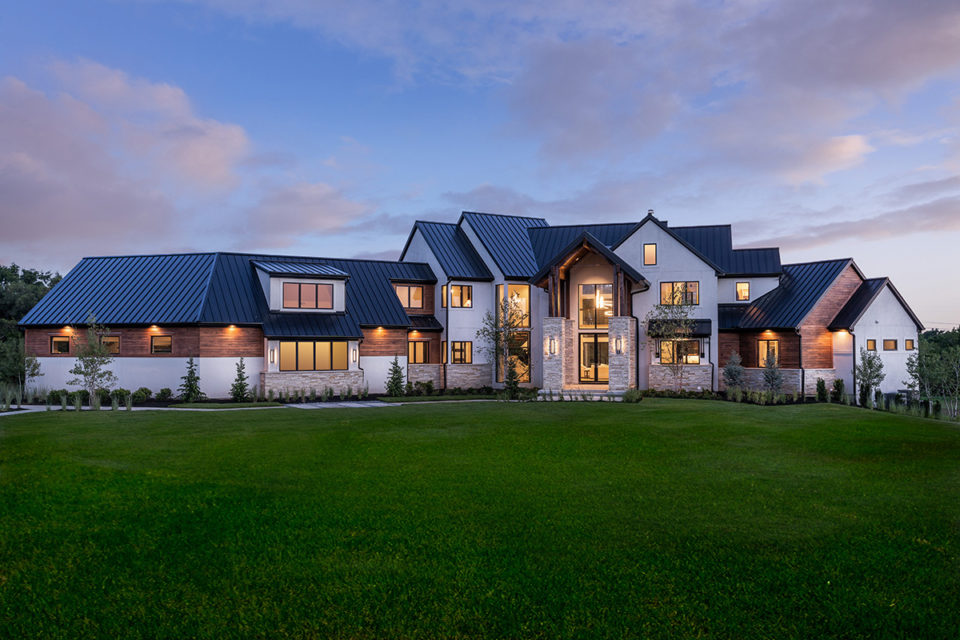 The Kitchen
This kitchen is unlike anything we've seen before. The dark color of the cabinets and all of the natural wood give this kitchen a very earthy, natural ambiance in addition to looking clean and crisp. For the countertops, the surround and island consist of Napoleon Gray Leathered Marble which is mined locally in Springfield, Missouri. A wood island overhang takes these kitchen countertops to a whole new level.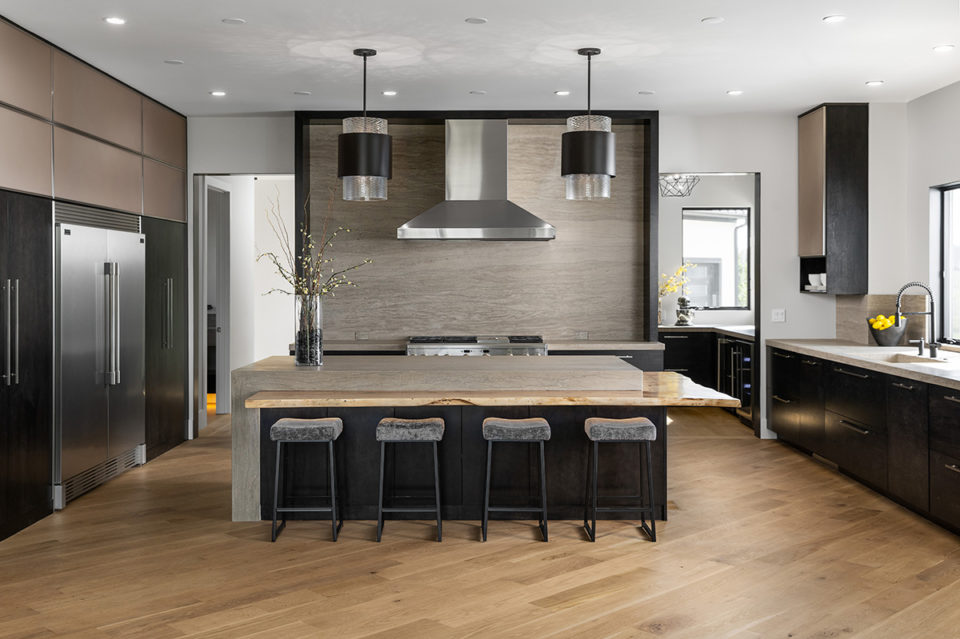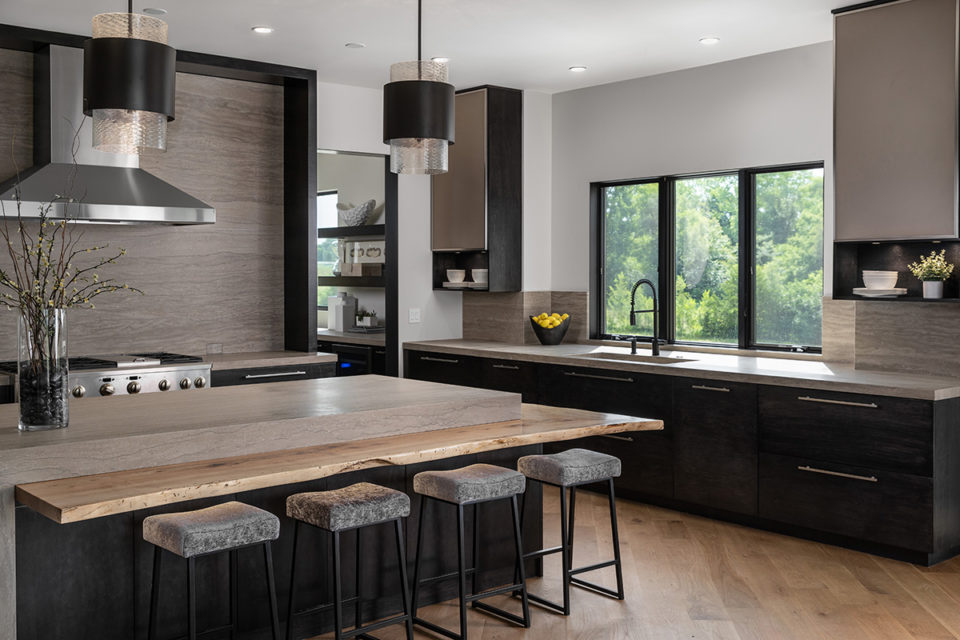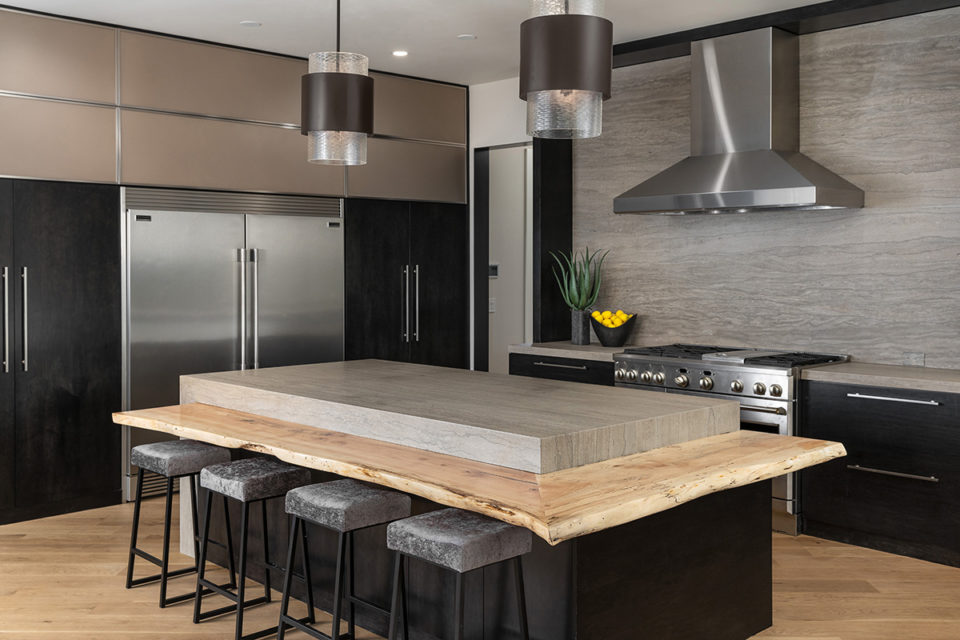 Staircase
The construction of this staircase allows for open, unobstructed views of the windows. This makes the home feel more open and brighter while giving it a modern, industrial look.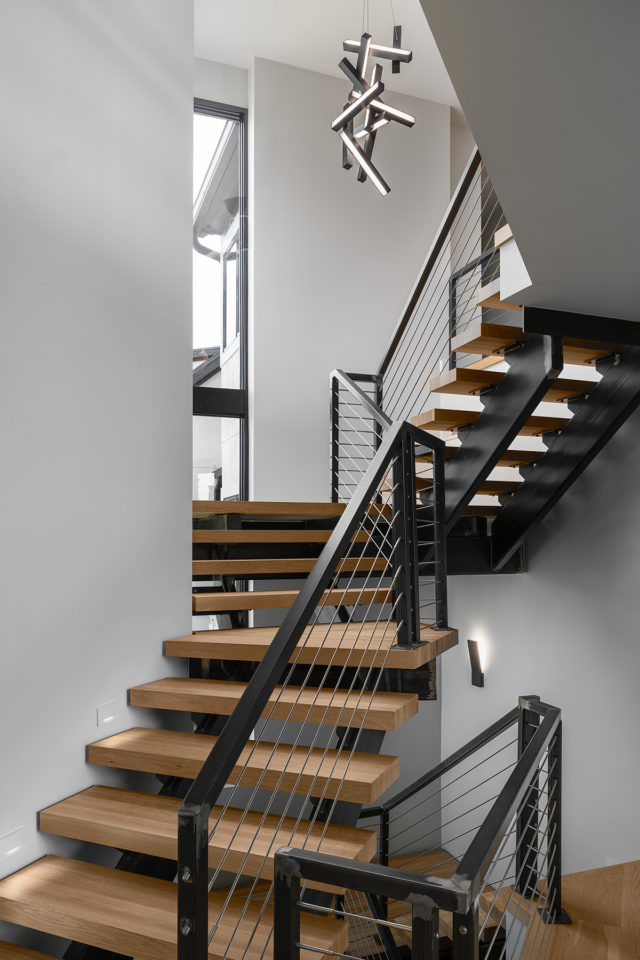 The Bathrooms
All of the bathrooms follow neutral and modern themes like the rest of the home. The sinks for the bathrooms are unique because they are made from the same stone as the countertops. This again creates a look that is seamless and modern.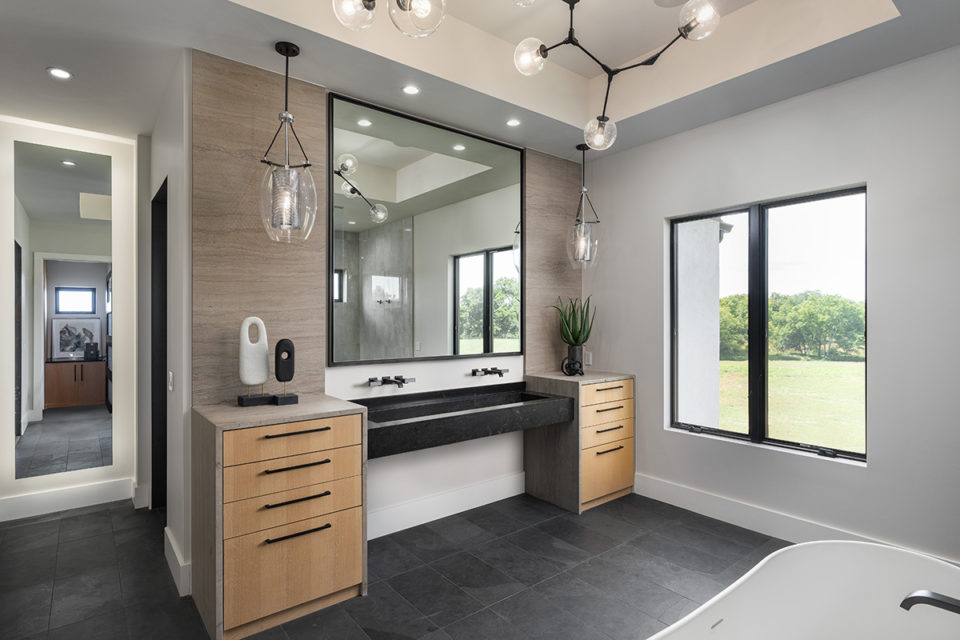 The master bathroom consists of Napoleon Gray Marble on the countertops as well as backsplash. In addition to marble, Nero Orion Honed Granite is used for the sink.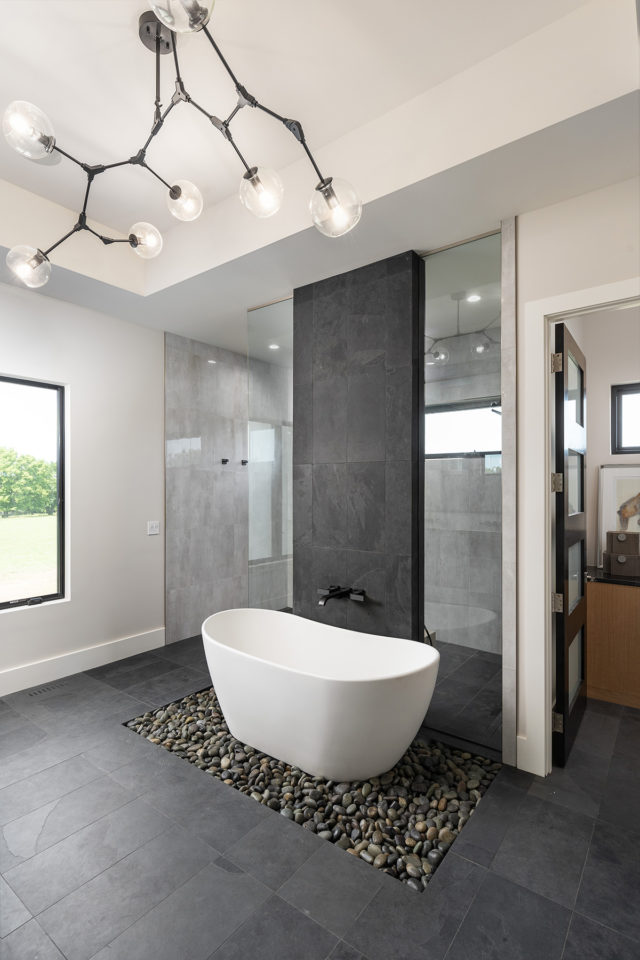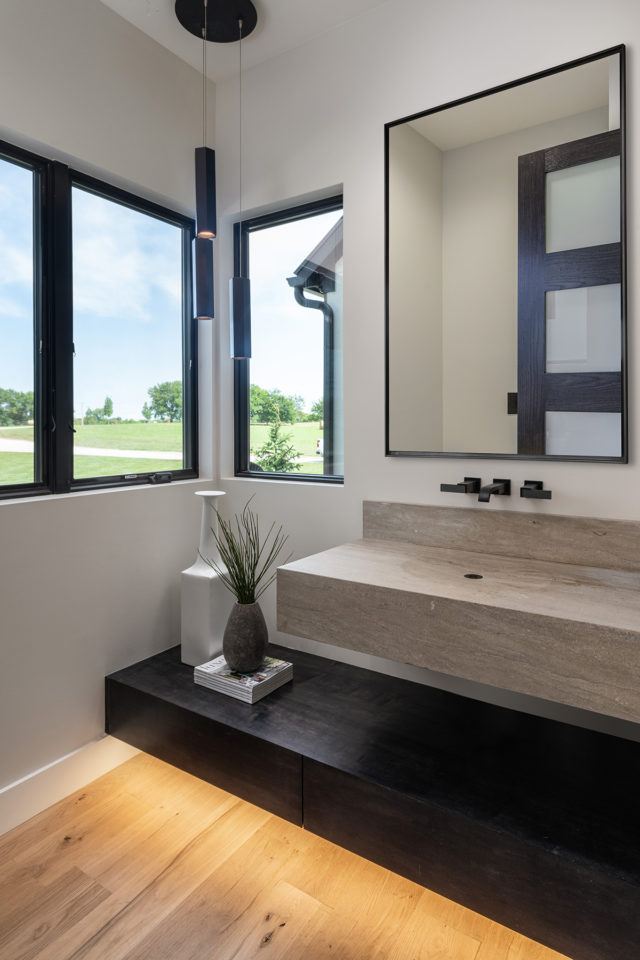 To match the rest of the house, Napoleon Gray Marble countertops are used in the guest bathroom, the fireplace hearth, and the master bath shower seat!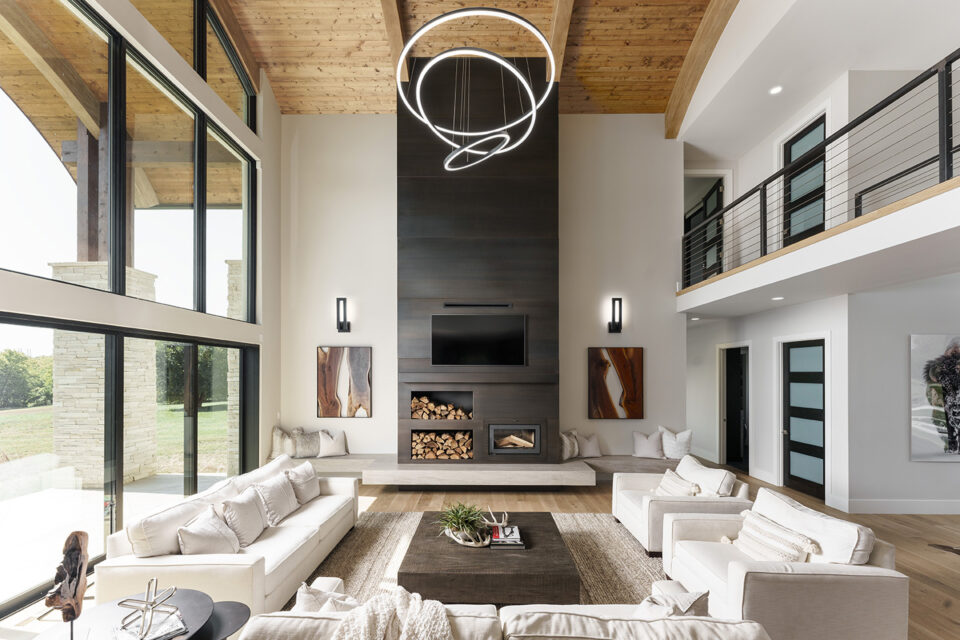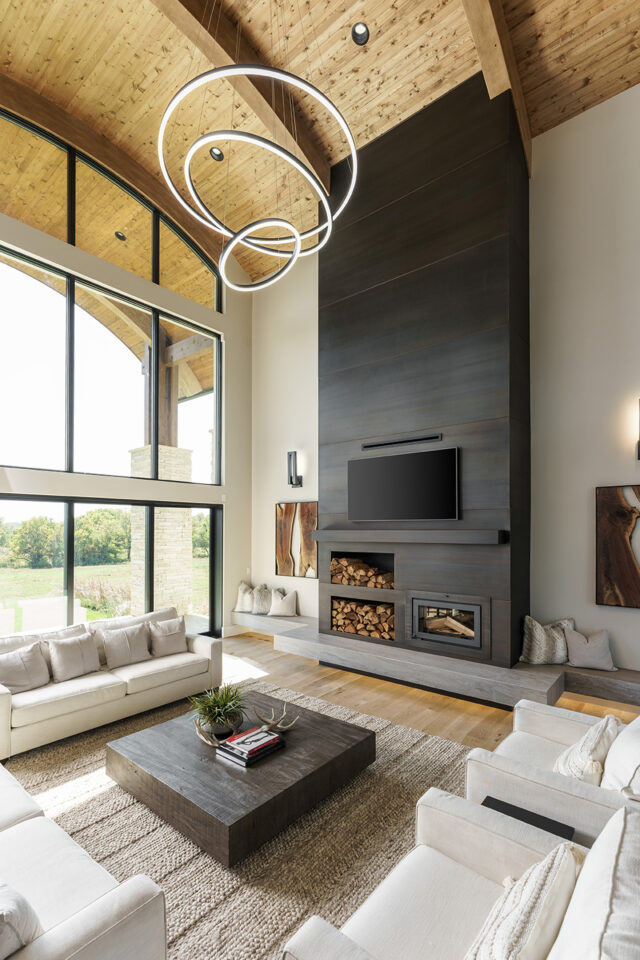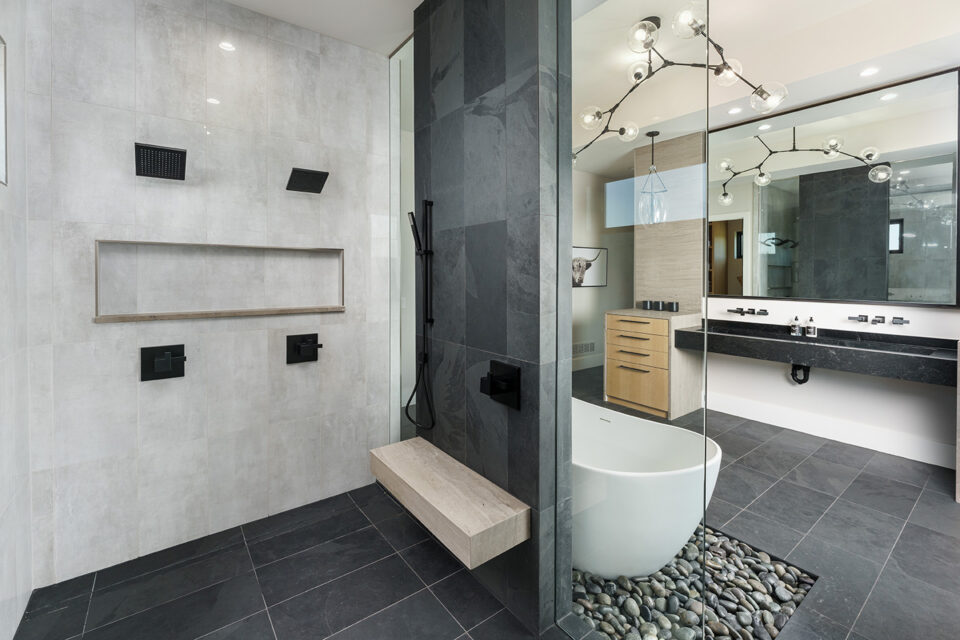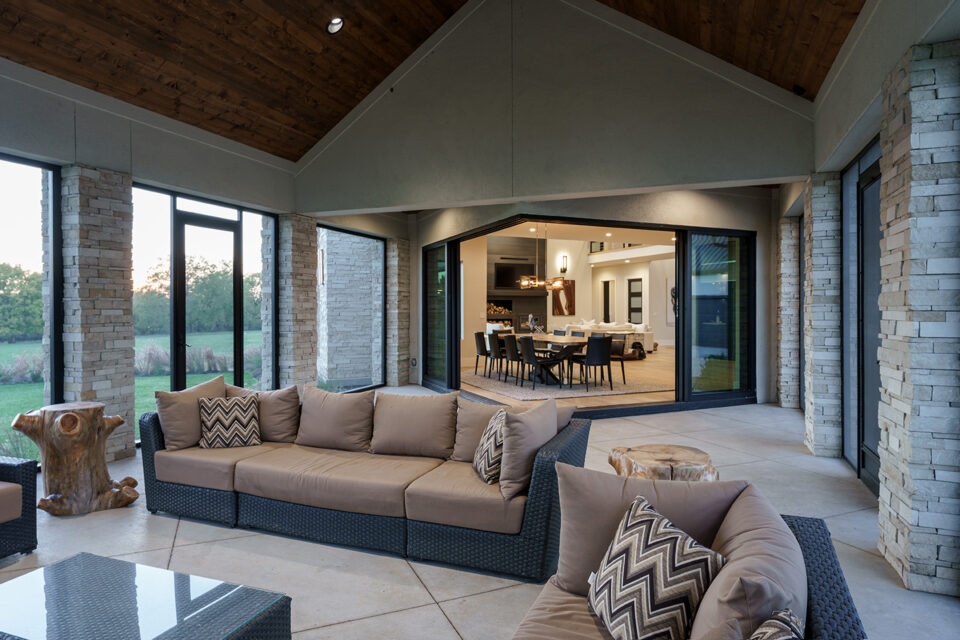 All in all, the amount of detail put into this home doesn't go unnoticed. We love everything about it, from the Kansas City, sourced countertops to all of the metals. In short, this house is a dream.
Are you ready to rock your home? For more information on granite and quartz countertops in Kansas City check out our website at RocktopsKC.com, or better yet, visit our showroom and get inspired. Rocktops creates beautiful kitchen and bathrooms throughout Johnson County and the Kansas City metropolitan area. We are your premier Kansas City resource for granite, quartz, quartzite, marble, and more! Contact us at 913-782-0802 or email at info@rocktopskc.com.
Contractor/Designer: Todd Hill Homes
Photographer: Matthew Anderson
Designer: Groover Interior Design
Stone Supplier: Phenix Marble Company
Flooring: KC Custom Hardwoods