We Are More Than Just Countertops

When you think of Rocktops you probably think of kitchen and bathroom countertops. But we do much more than that. Because we are a fabricator, our talented team can create just about anything. When we say we want to make your Kansas City countertops dream come true, we mean it! Here are a few examples of how we can Rock your home.
Table Tops
Tables are a place to bring people together, so why not make it a show-stopping piece? We love that we can work with you to design something to fit your space perfectly! Whether you want a table for your home or office, it's all about your personal style so you can pick any stone to make that happen.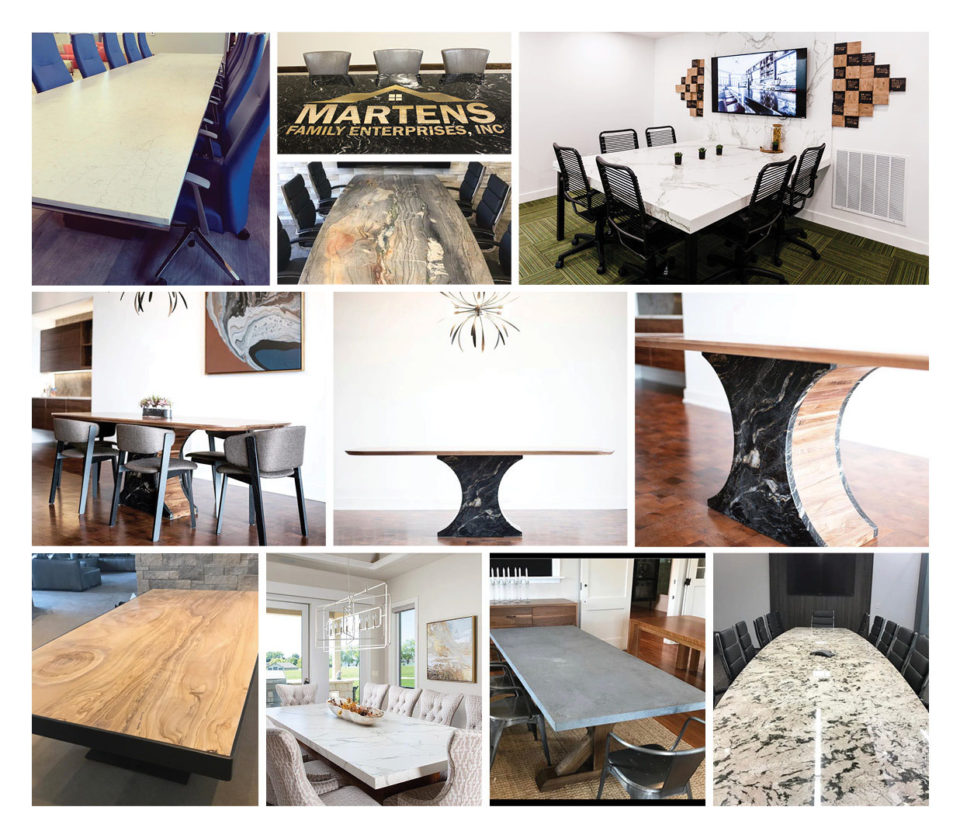 Around The Couch
We know about adding stone to your kitchen and bathroom but why stop there? We can do the surround or hearth of fireplaces, coffee tables, and storage compartments to make your living room totally unique. Again, you can choose any stone you want to complete the look.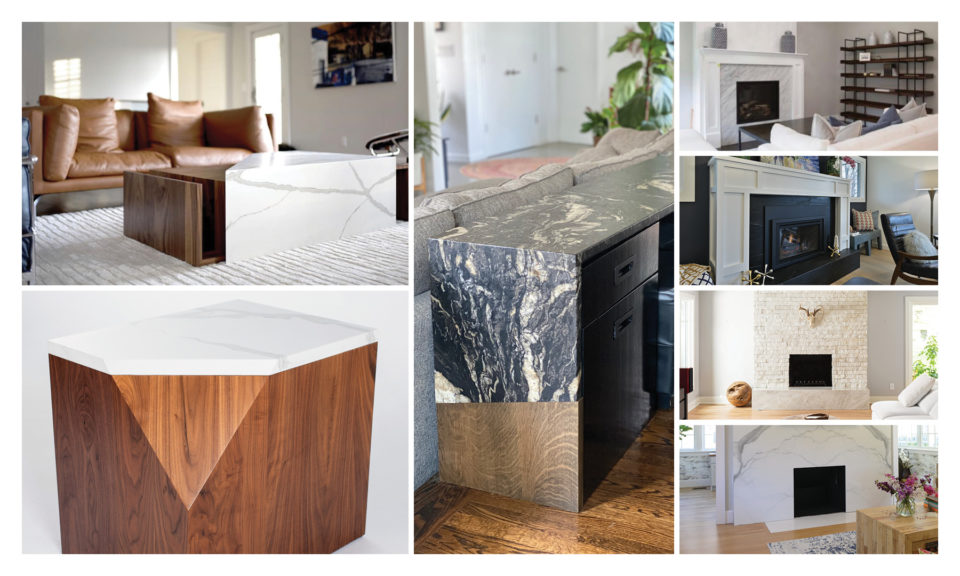 Kitchen Bonus
In addition to kitchen countertops, there are other ways to make the kitchen more unique. We can create custom stone sinks to match or blend in with the countertops. If you need backsplash, we can use a slab and etch it to make it look like tile. People also come to us for cutting boards, but we can create one so it can be pulled in and out like the one in the example.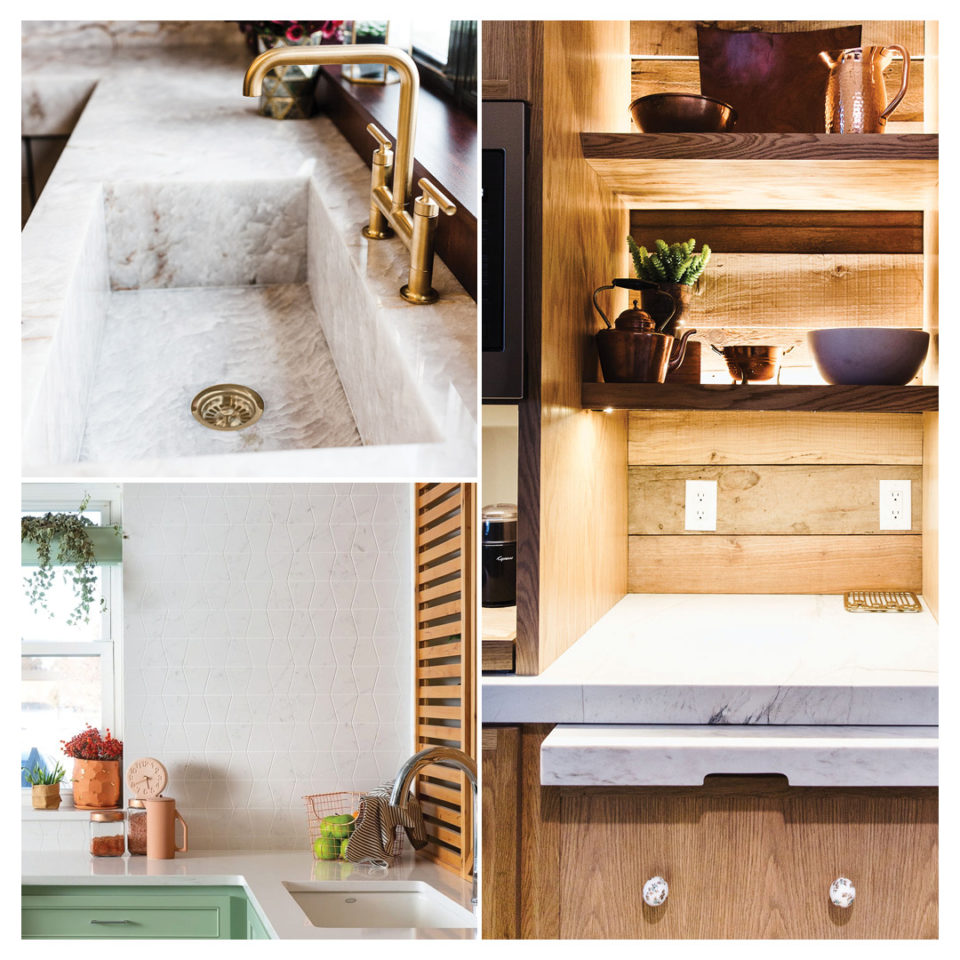 Get Outside
Don't forget about the outside of your home! We've done outdoor firepits that are perfect for the fall weather and have added countertops by the pool for the summer. We can make anything like these Kansas and Missouri décor pieces. Custom stone flooring is also something we can do like the example pictured.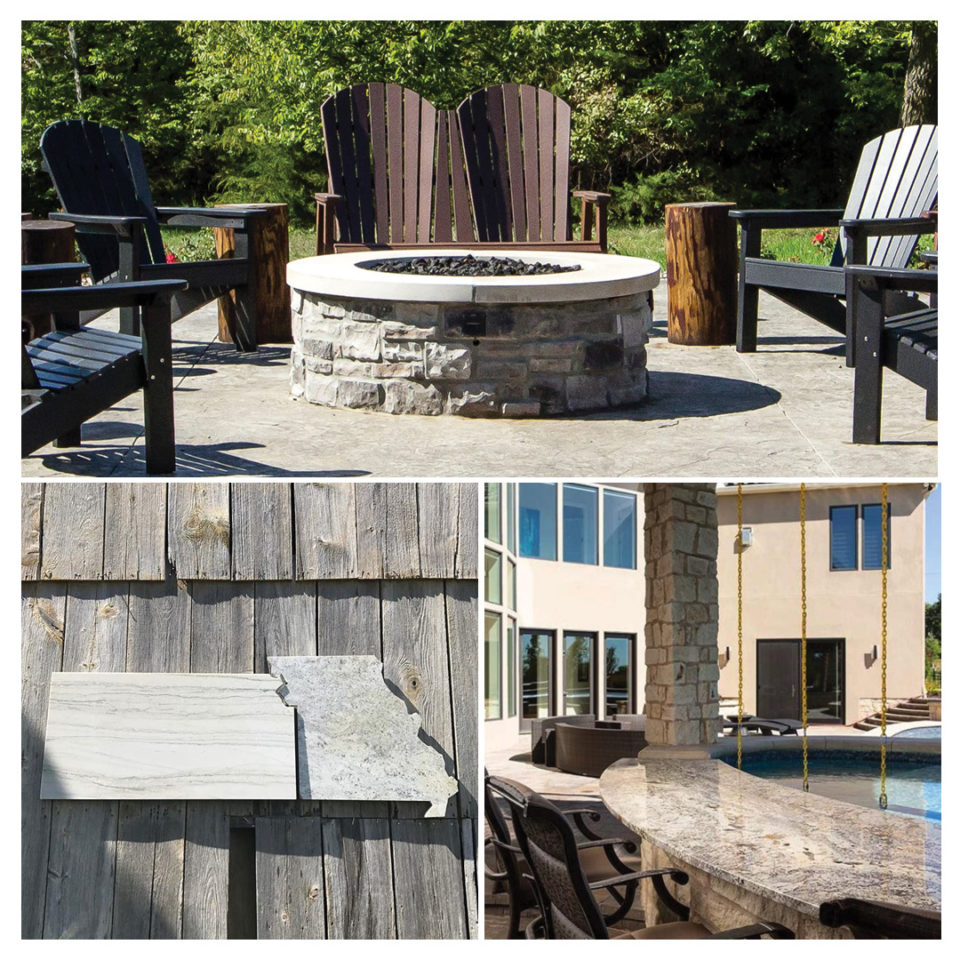 Extra Rocks
Rocktops can do anything imaginable not just your typical kitchen, bathrooms, or furniture. We love getting to work with businesses to make their spaces more unique and perfect for the job. Sporting Kansas City needed updates to their facilities, so we got to help update their locker rooms, eating areas, and reception desks. We also have done tops for other local businesses. For the holidays we make marble trees and Halloween ghosts which are the perfect décor items. We can make stone letters and even stone dog bowls. If you can dream it, Rocktops can make it.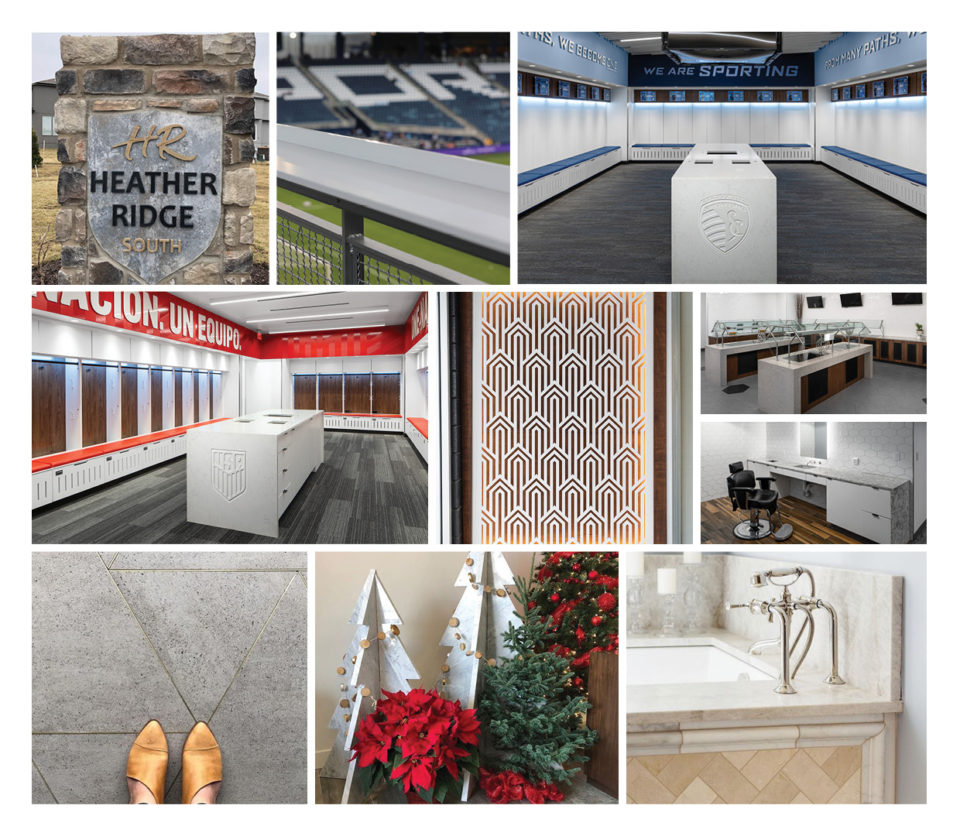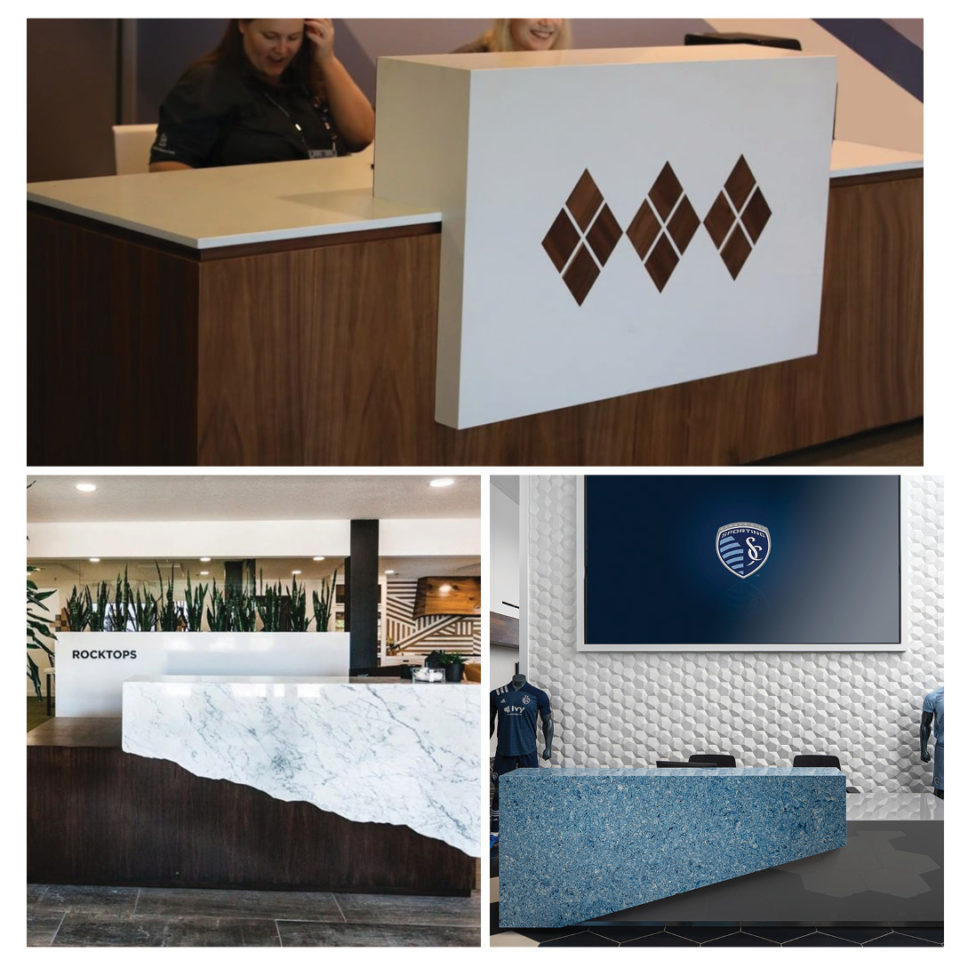 A home is all about your personal style and what better way to make that happen than with a custom piece? These are just a few examples of what we as a team can do. And if you can think of it we can make it so come see us at Rocktops to start your dream piece!
Are you ready to rock your home? For more information on granite and quartz countertops in Kansas City check out our website at RocktopsKC.com, or better yet, visit our showroom and get inspired. Rocktops creates beautiful kitchen and bathrooms throughout Johnson County and the Kansas City metropolitan area. We are your premier Kansas City resource for granite, quartz, quartzite, marble, and more! Contact us at 913-782-0802 or email at info@rocktopskc.com.