It's that time of year again. The summer heat is making an exit and the cooler weather that we've been waiting for is making an entrance. At Rocktops, we not only focus on indoor stone projects, but we also can Rock your outdoor Kansas City countertops space. Let's take a look at what we can do in the great outdoors.
Outdoor Kitchens
Kitchens always bring people together so why not add one outside? You may wonder if you actually need one since a patio isn't that far away from the interior of the house, but they are quite practical in the sense of entertaining. You won't have to lug everything outside and back in when it's over. Also, it can add a more luxurious feel to your home.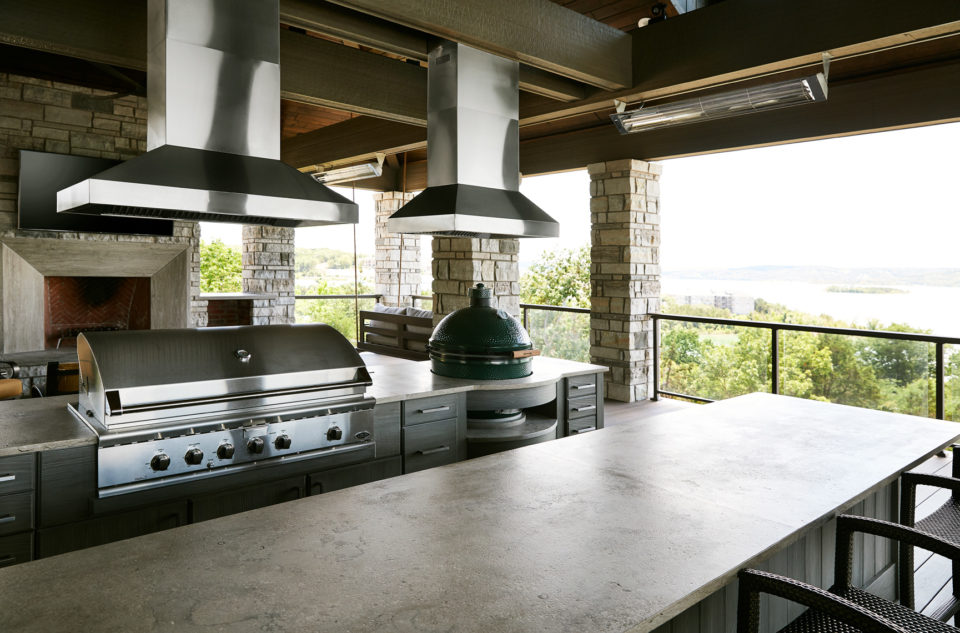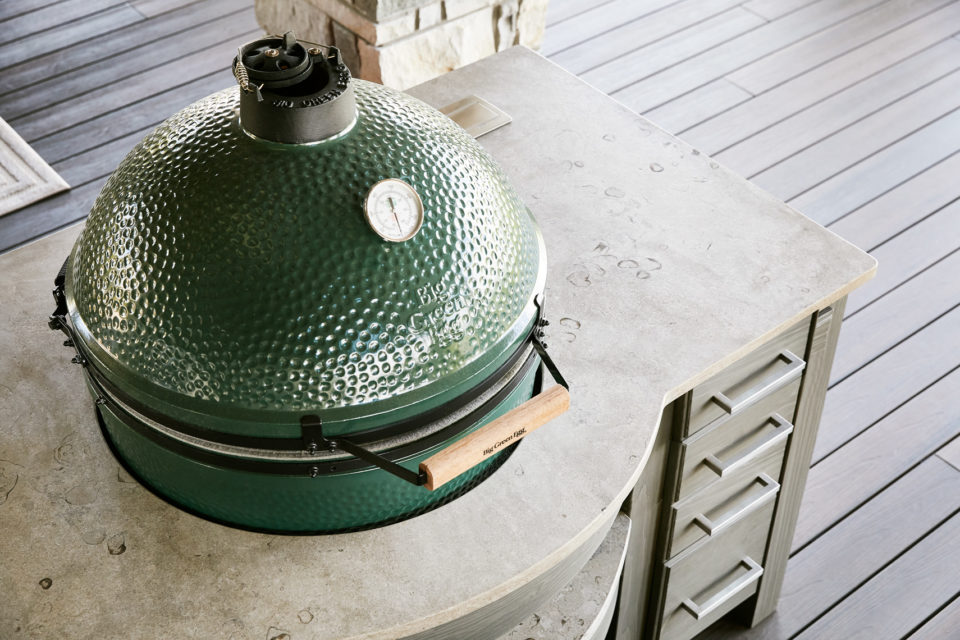 These kitchen countertops are made from Fleuri Marble which is mined locally in Springfield, Missouri. These countertops capture the true essence of nature.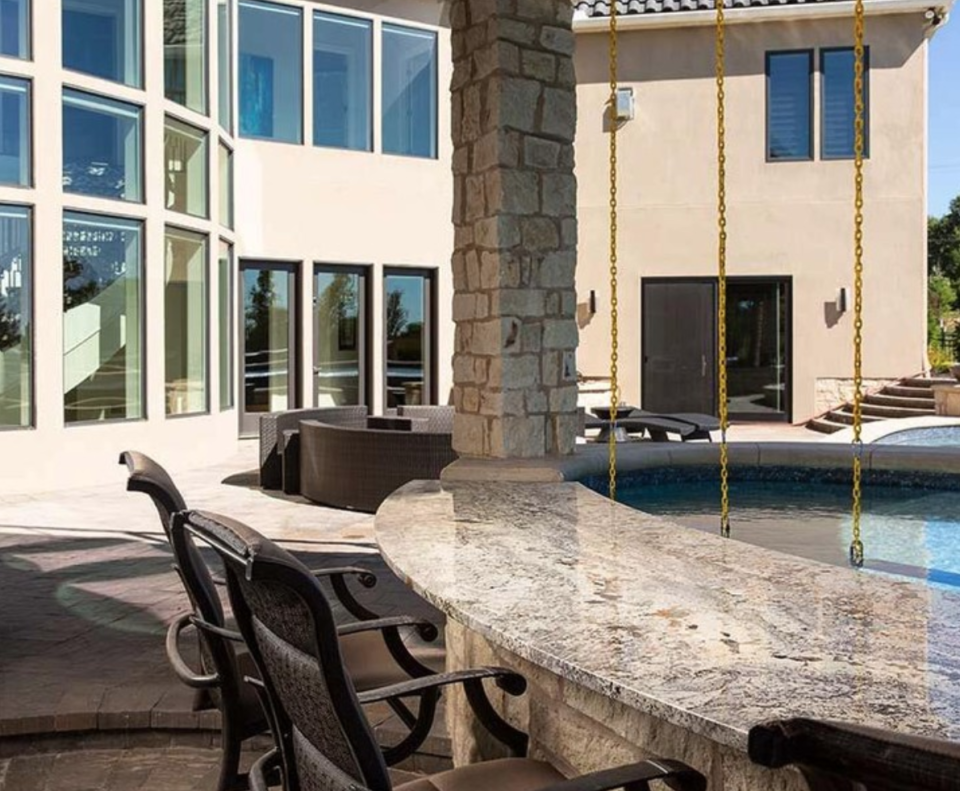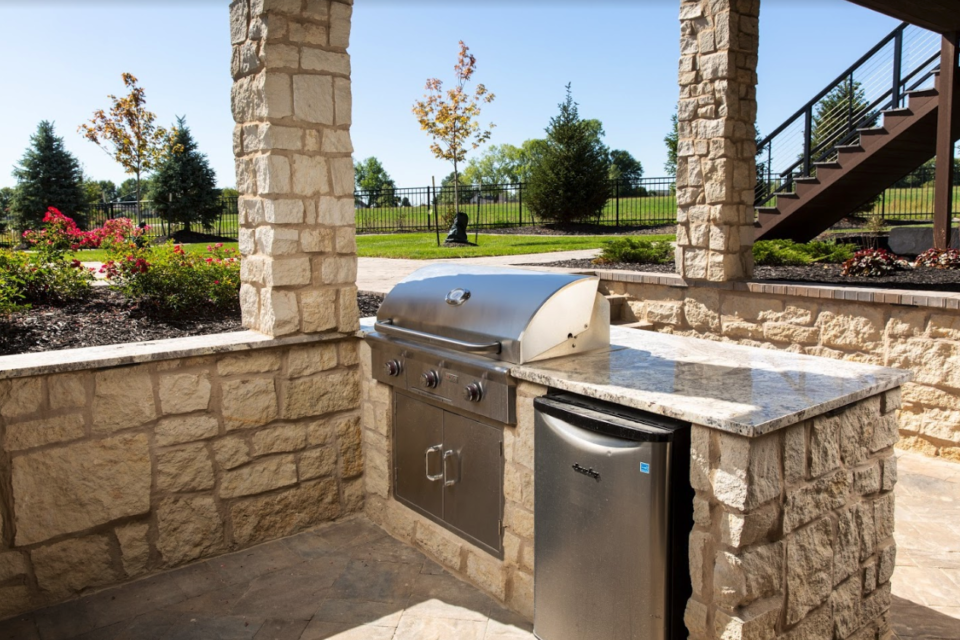 For the next kitchen, the countertops are made from Granite.
Fireplace
When it gets chilly out, this wood-burning fireplace is a perfect way to add to your outdoor space. The stone hearth and other accents are made from ­­Limestone. Yet again, it's another great gathering spot to spend time with friends and family while still adding value to your home.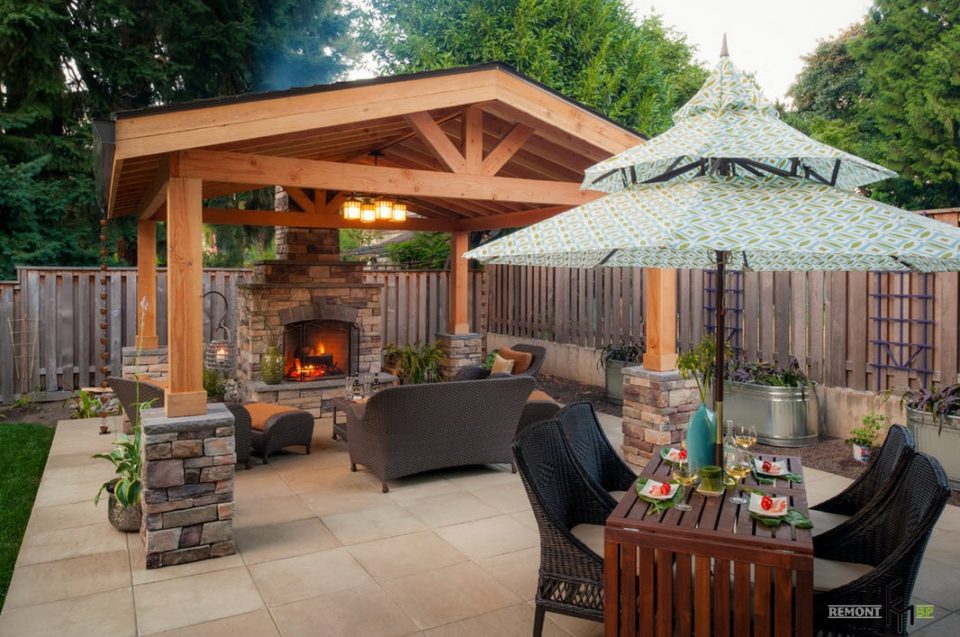 Fire pits
Gather around the campfire! This fire pit is an awesome addition just in time for fall. The stone used for this fire pit is Cottonwood Limestone.  Again, you can use this space for gatherings or for a peaceful night under the stars.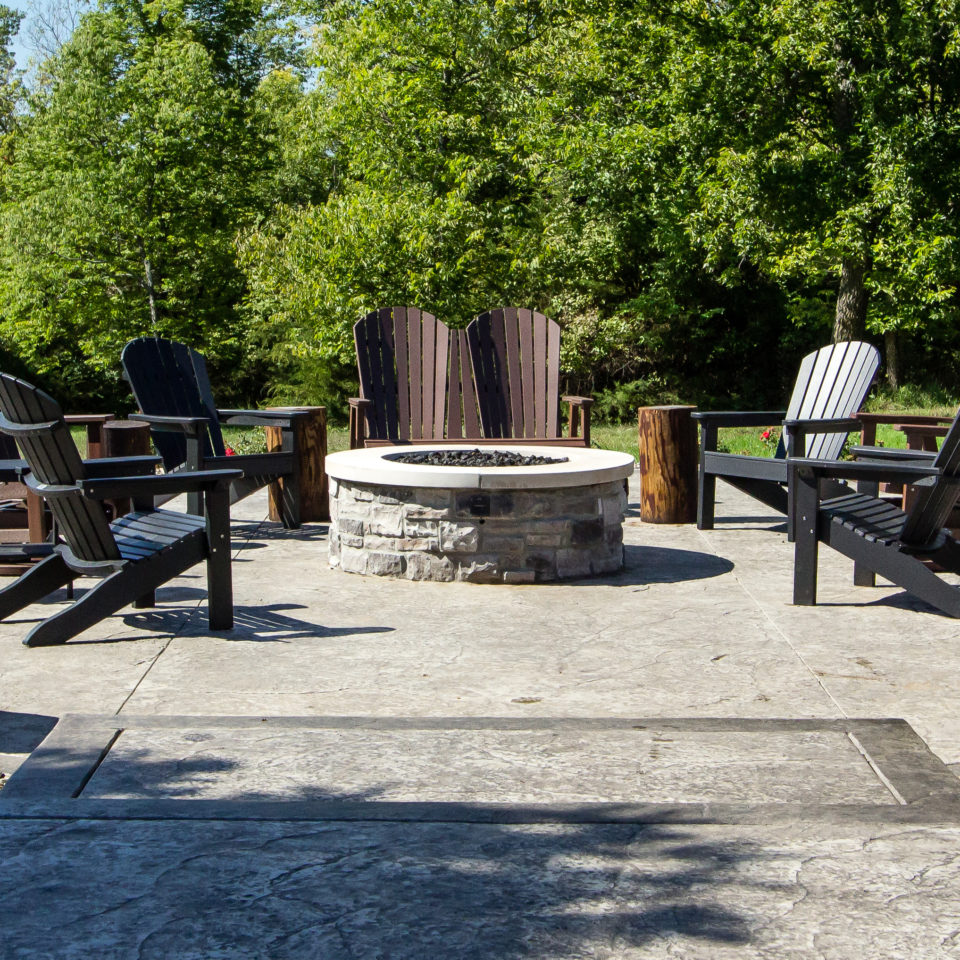 We recommend that you use natural stone like Granite or an ultra-compact material like Dekton for your outdoor project because it will be the most durable. A man-made stone, like Quartz, could discolor due to the UV rays so, natural stone is the way to go. This also keeps the feel true to nature. Adding stone features to your outdoor space is just another way you can personalize your home.
Are you ready to rock your home? For more information on granite and quartz countertops in Kansas City check out our website at RocktopsKC.com, or better yet, visit our showroom and get inspired. Rocktops creates beautiful kitchen and bathrooms throughout Johnson County and the Kansas City metropolitan area. We are your premier Kansas City resource for granite, quartz, quartzite, marble, and more! Contact us at 913-782-0802 or email at info@rocktopskc.com.