The Misconception on Marble Countertops: They're Not Scary

For many years, Marble was put on the back burner while Granite and Quartz had their time to shine. However, we are starting to see a rise in Marble countertops once again. Many people fear Marble due to some of its natural characteristics like scratching and etching but with the right care and knowledge, you won't have to worry about installing this stone.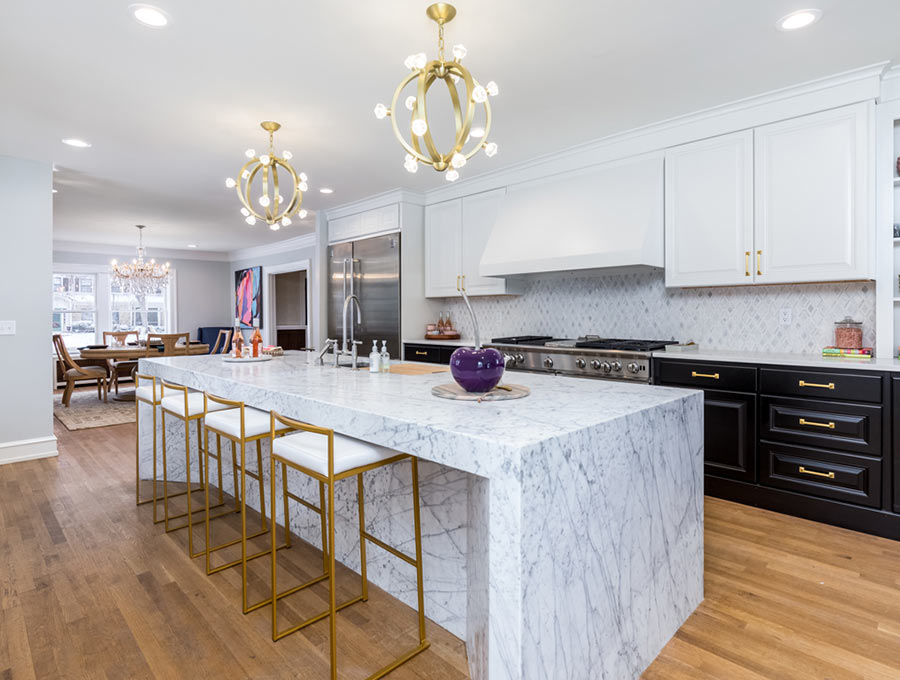 It's Beautiful Flaws:
The misconception around Marble stems from a lack of knowledge of the material, and if you aren't around it every day like we are, then you most likely aren't an expert. Marble is great for a kitchen, as long as you know its limitations.
Marble is more porous than most granite and quartz products. However, different marbles have different absorption rates, and that's something you should look into. Absorption is the degree to which water will penetrate a stone, the lower the absorbency, the lower the risk of stains.
It's important to clean marble countertops with warm, soapy water only. You don't want to use harsh chemicals, as they could etch the surface. But what if you do stain your marble countertops? There are several poultice solutions that can be applied to draw out most stains. In a worst-case scenario, professional refinishing companies can help in removing difficult stains.
Marble scratches pretty easy and is called a "living stone" because it's never going to look the same as it did when it was first installed. Over time it will scratch but that's the beauty of it, it tells a story. If you do get scratches in the stone, they are super easy to repair. Many people do it themselves all of the time (check youtube for tutorials) or there are many professionals who can do it as well. At Rocktops, we can send you home with a Marble sample so you can test it and see if it fits your needs. We want you to be happy with it.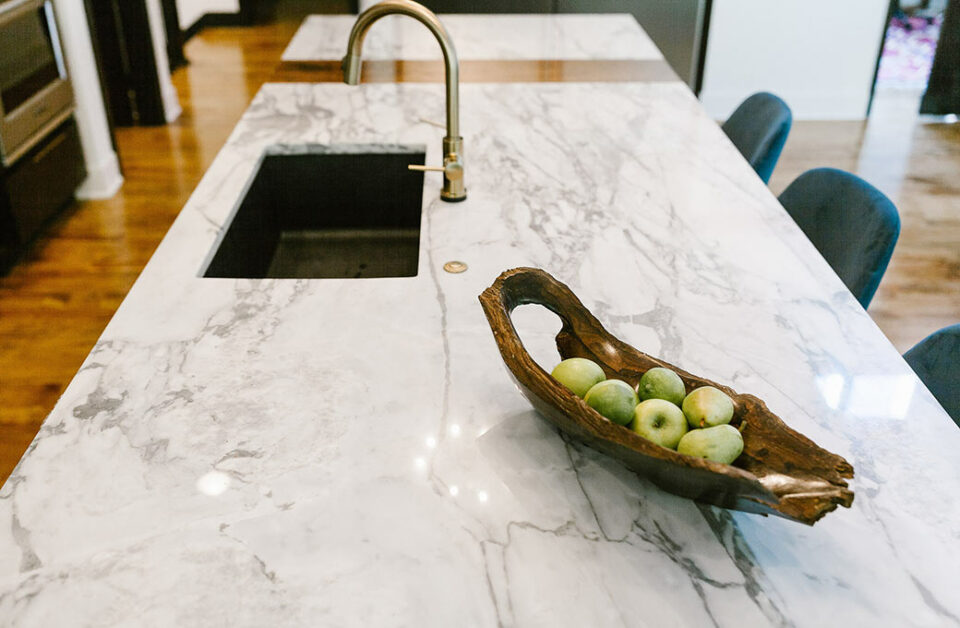 Proper Sealing:
The industry standard for resealing your countertops is every 6 months to about 3 years. However, it's safest to seal your countertops every 6 months to 1 year, to ensure your marble remains in its best condition for as long as possible. There are also cleaner/sealers on the market that can seal your Marble countertops whenever you go to clean them. Or you can choose to use a sealer once a year or possibly longer. The thing to note here is that you can never seal too much. The more, the better.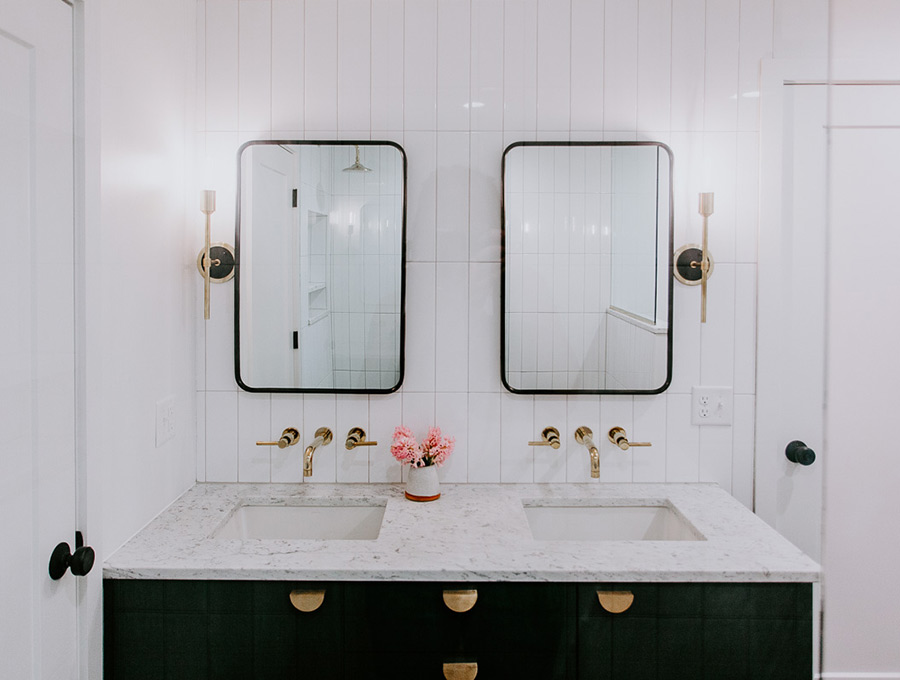 In short, if you are considering Marble countertops, definitely do your homework and be honest with yourself about whether or not you can live with its beautiful imperfections! Again, at Rocktops, we can send you home with a Marble sample so you can test it and see if it fits your needs. We want you to be happy with it. But with the proper care, Marble can be the stone of your dreams. Let it tell your story.
Ready to rock your home? For more information on granite and quartz countertops in Kansas City check out our website at RocktopsKC.com, or better yet, visit our showroom and get inspired. Rocktops creates beautiful kitchens and bathrooms throughout Johnson County and the Kansas City metropolitan area. We are your premier Kansas City resource for granite, quartz, quartzite, marble, and more! Contact us at 913-782-0802 or email at info@rocktopskc.com.