The design world is always changing and one beautiful stone we are starting to see a lot of is Quartzite. While it is a beautiful stone, it's also very durable. Some say that it has the look of Marble with the durability of Granite, how could you pass this up?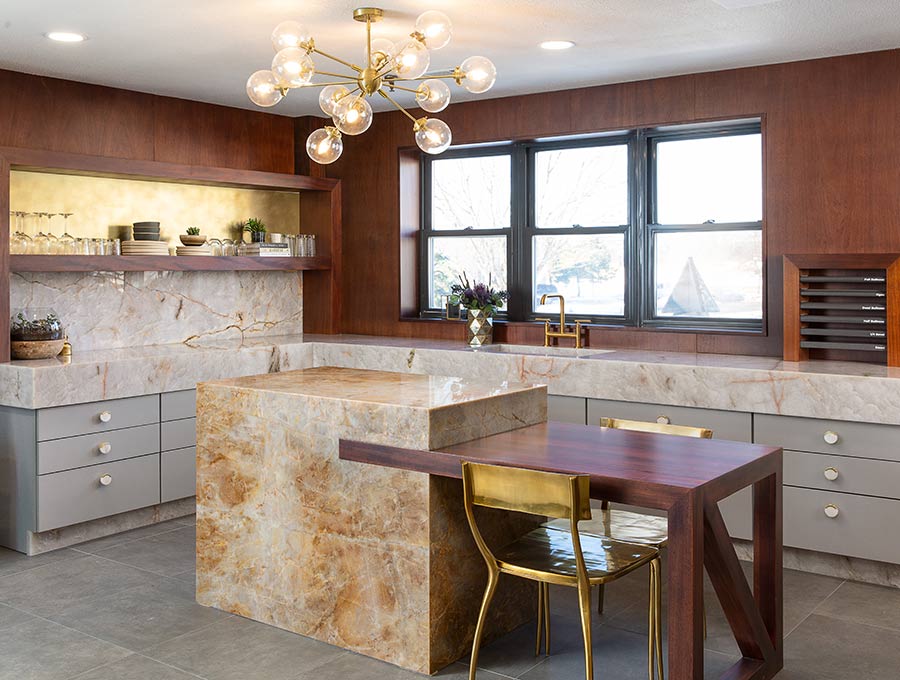 How it's formed:
Quartzite evolves from sand grains, which is why it's found in areas with sand such as beaches, desert dunes, or riverbeds. As sand grains are buried and compressed, they mend together to form sandstone. Subsequently, as the sandstone continues to be buried deeper and deeper, more heat and pressure cause the sandstone to compress. As a result, we get Quartzite.
Because it evolves from sand grains, it's no surprise that much of Quartzite is lighter in color, such as Taj Mahal. On the other hand, in parts of the world such as Brazil, minerals are carried through the sand grains by groundwater, creating some of the most unique and colorful Quartzites.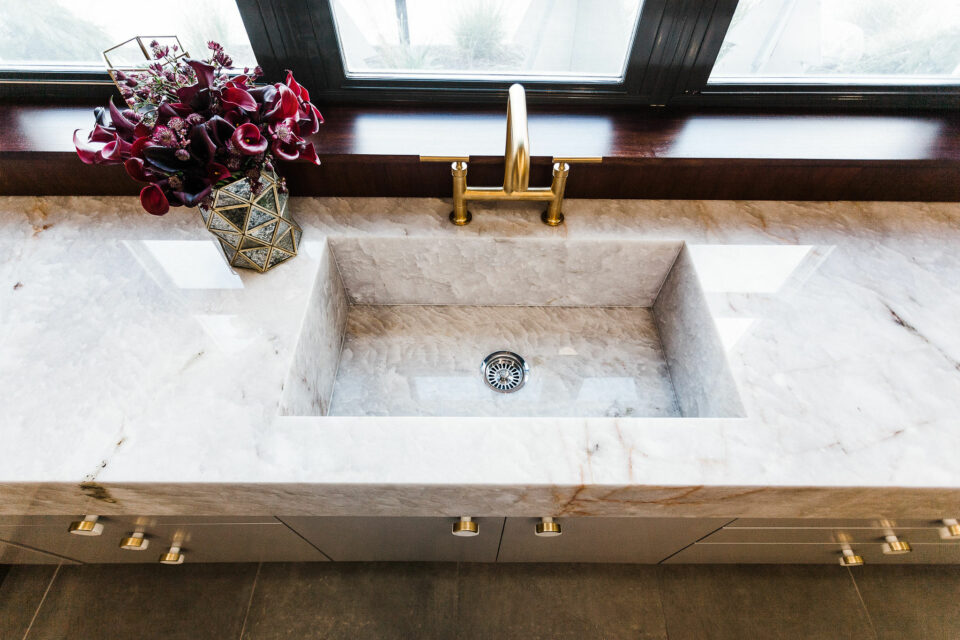 Durability:
The long and tedious process of sand compression and heating leads to an incredibly dense and durable stone. The Moh's Scale of Mineral Hardness classifies Quartzite to be at a 7. On the same scale, Granite measures between 6-6.5. To get a better picture, a kitchen knife and glass measure at 5 on the Moh's hardness scale. Therefore, scratches should not be an issue when using Quartzite in your home. However, since it is a natural stone, it's porous so it will need to be sealed yearly to protect from water, etching, and staining.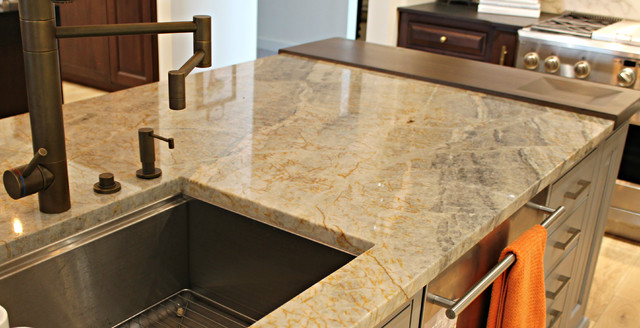 Why put it in your home:
You can find Quartzite in just about every color you can imagine, from ocean-inspired blues to emerald greens to combinations of orange, green, and gray. And you don't have to be limited to your kitchen or bathrooms. It could take the place of tile on your bathroom walls, or you could use it on a fireplace. Similarly, you could even use it outside. All in all, Quartzite is a magical stone that should be added to your home!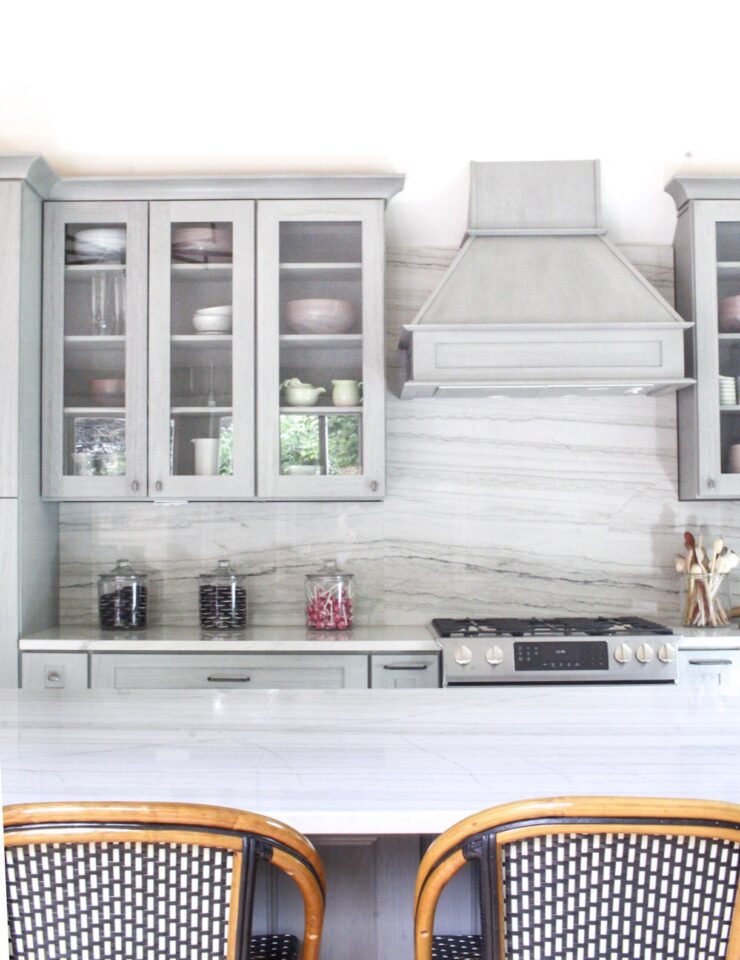 Ready to rock your home? For more information on granite and quartz countertops in Kansas City check out our website at RocktopsKC.com, or better yet, visit our showroom and get inspired. Rocktops creates beautiful kitchens and bathrooms throughout Johnson County and the Kansas City metropolitan area. We are your premier Kansas City resource for granite, quartz, quartzite, marble, and more! Contact us at 913-782-0802 or email at info@rocktopskc.com.