Top Kitchen Trends For 2022

From innovative cabinetry to beautiful countertops, homeowners are always on the hunt for new kitchen upgrades. In 2022, homeowners added new variations to classic looks, while contemporary design choices sprang up and took hold.
Here are the top kitchen trends for 2022.
Marble Countertops
Marble countertops have been a kitchen staple for decades, though the styling varies year in and year out.
This year has seen a rise in strongly veined marble countertops, which can add texture and command attention in your kitchen space. Marble is also a durable, timeless material, and can stay relevant as you make other changes to your kitchen.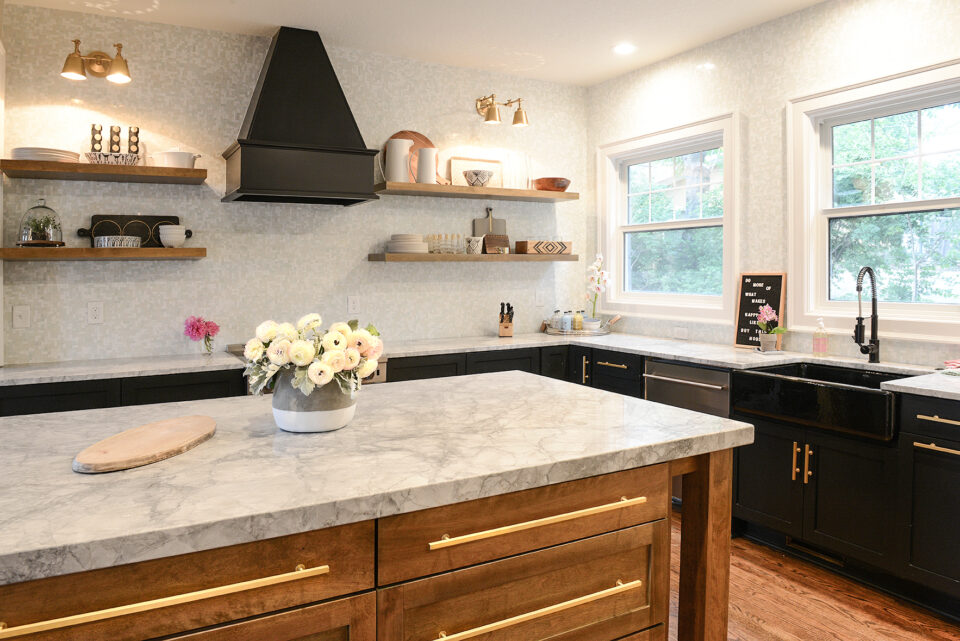 Open Display Shelving
Floating kitchen shelves can display your favorite kitchenware, jars, and mugs alongside other aesthetic choices. Add a plant or two for a fresh, natural look.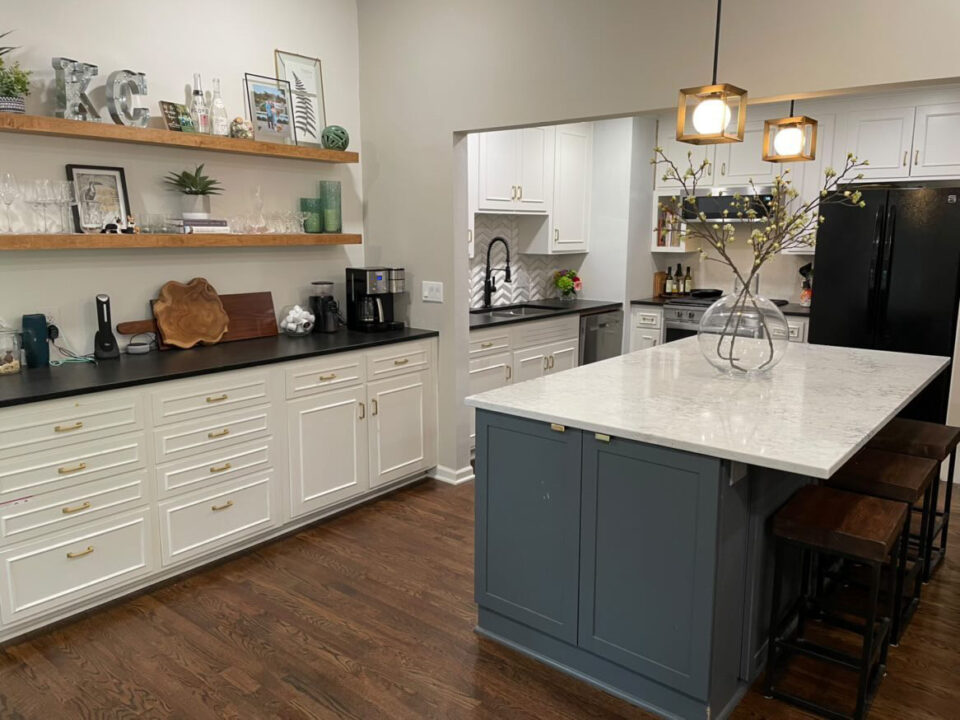 Re-Flooring
This year, homeowners needing new kitchen floors have access to various fresh materials and styles. Patterned tiles, mansion weave, and laminate top this year's list of kitchen flooring.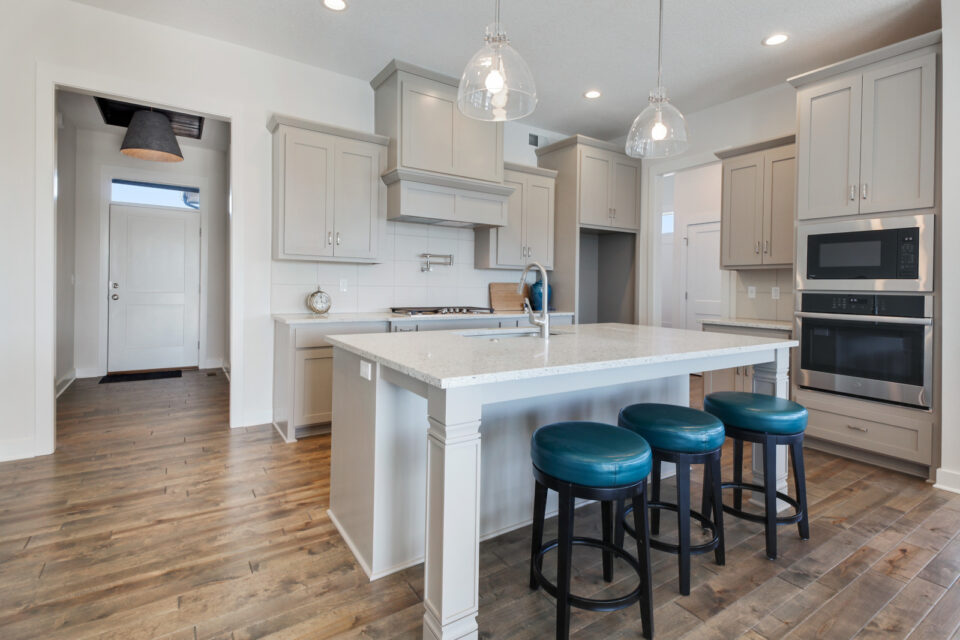 Multi-Purpose Islands
Islands are the visual and social centerpiece of the kitchen. More homeowners are adding cabinets, bookshelves, and additional seating to their kitchen island, transforming it into a multi-purpose space for eating, cooking, working, and socializing.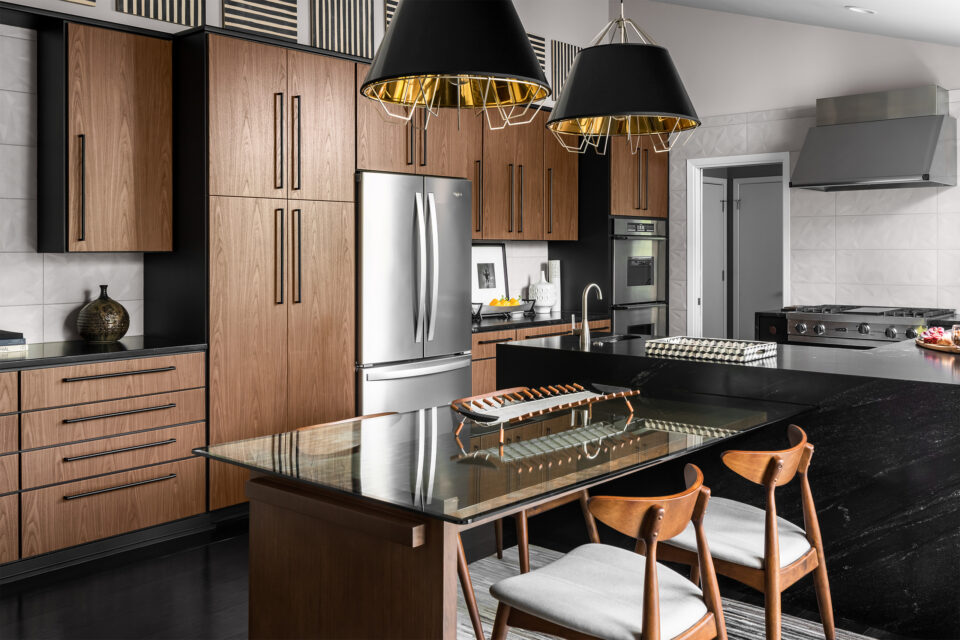 Pantries
From spacious walk-ins to freestanding storage units, pantries can store a wide variety of kitchen materials and make organization a breeze. New pantries can blend seamlessly with existing kitchen designs.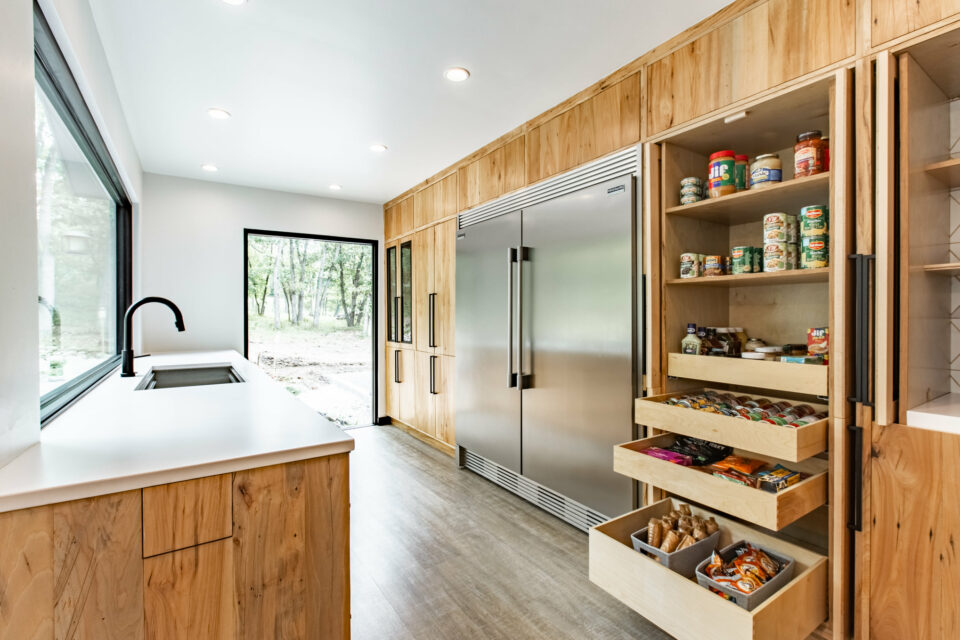 Recolor Your Kitchen
Homeowners are branching out with their color choices in the kitchen. Splashes of color can draw eyes and keep guests around. Green cupboards provide a relaxed look, while a black-and-white two-tone design offers striking contrasts. Pick a color palette that fits the mood you want.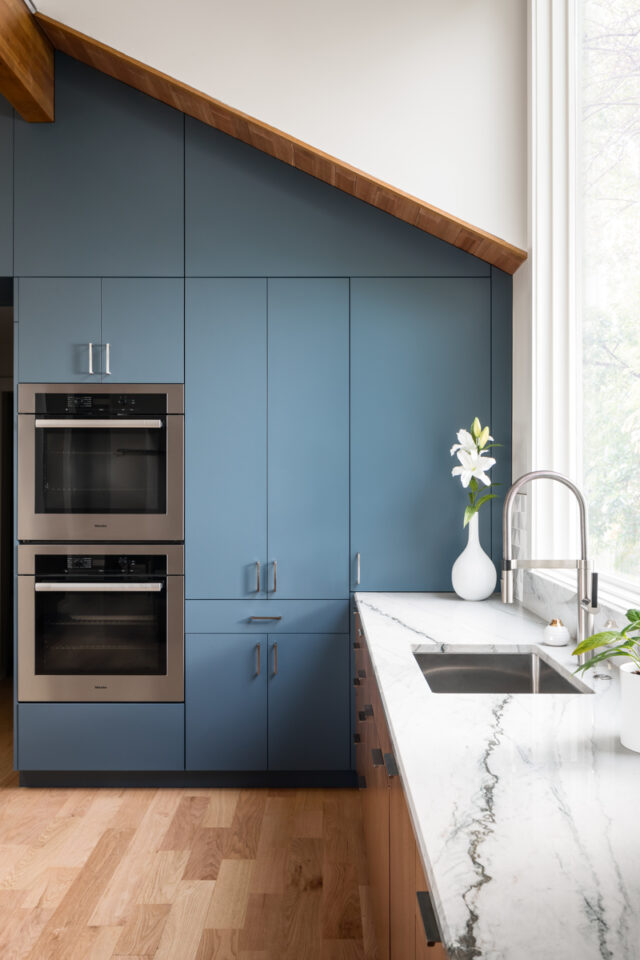 Rockin' New Countertops for your Kitchen
Ready to hop on the kitchen upgrade train? Do new stone countertops or kitchen islands catch your eye? Take a look at Rocktops' selection of beautiful stone countertops, or fill out a form on our website to get started. We'll upgrade your home for 2022 and beyond.