Remodel Your Home in 2023

The new year has come and gone. Your vision boards were created and hung as motivation for the year. Now it's time to start implementing your goals into your everyday life. 2023 is the year for fresh starts, and what better way to do that than by giving yourself the gift of remodeling your home! The first step is you're here and thinking about where to begin and why you want to start. Perhaps your kitchen needs a new color palette, or your bathroom vanities are ready for new countertops. The reasoning can be endless, and if you need a little convincing, here are a few reasons to remodel your home.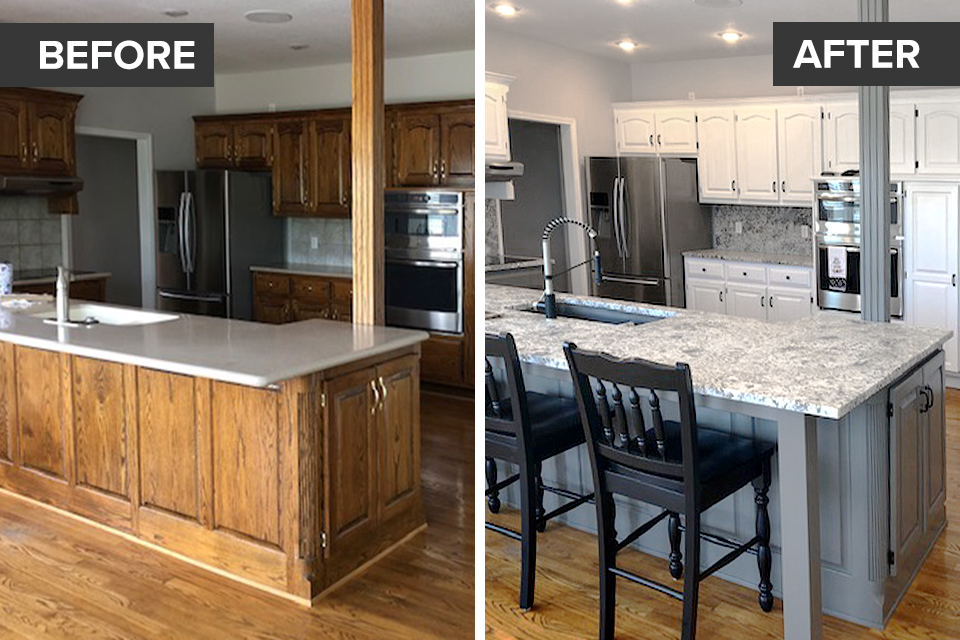 1. Increase the value of your home.
According to the 2022 National Association of Realtors Profile of Home Buyers and Sellers Report, 88% of people who purchased a house in 2022 bought a previously-owned home. If you are considering selling within the year or the foreseeable future, 41% of buyers want ready-to-live-in homes for a stress-free home purchasing experience. By undertaking the remodeling process, you can increase the value of your home, and you have the chance to raise your asking price.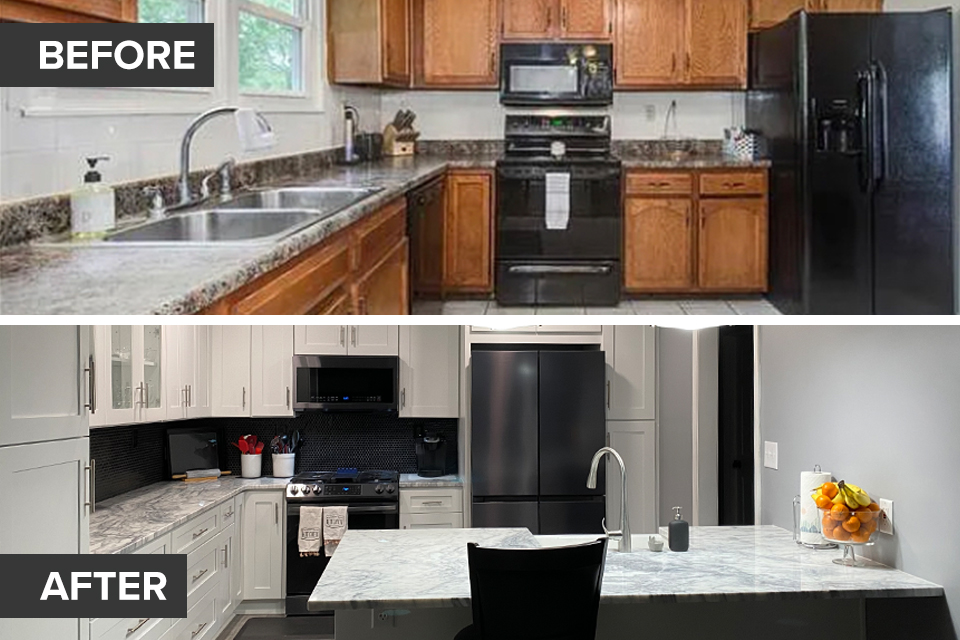 2. Are you among the 88% who purchased a previously-owned home?
When you moved into your new home, did you start a laundry list of everything you wanted to do to make it your own? We know the feeling; remodeling is an easy way to customize your home and improve your daily life quality by creating a functional living space. If you dream of a large island, go BIG or go home! It will increase storage and give you extra countertop space. Fun fact: Rocktops is your fabricator of choice for island cabinet modifications. If you want to eliminate the raised bar for one large countertop or keep your existing cabinets but have an apron front sink, our team can do it all. Having the ability to work with one company directly keeps costs down and makes scheduling a dream!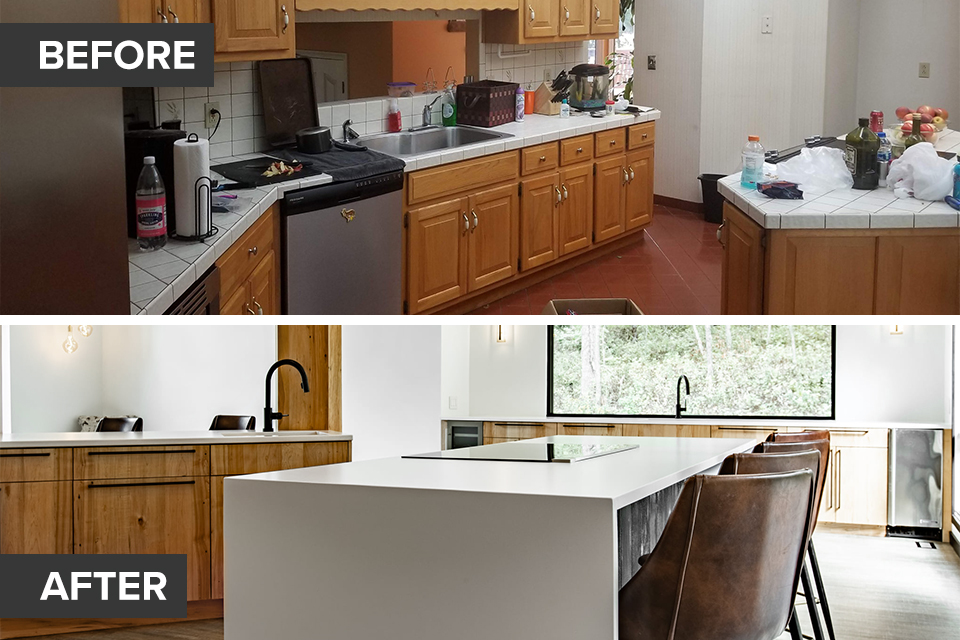 3. You're ready for an updated look!
If you're not looking for a new place to call home but want a fresh start…You guessed our answer: remodel your home. By updating a room individually, you can create the home of your dreams without leaving behind the house and memories you've already built—interior upgrades like new countertops can breathe new life into your bathrooms and kitchens.
Keep it trendy, but make it yours. If you enjoy staying current with design, remodeling is something to consider, and countertops are perfect for changing a home's aesthetic. In addition, you can customize your space through your choice of stone and different edge profiles.
4. More than the kitchen…
The kitchen is known as the heart of the home, but design updates don't need to stop there! Rocktops can do just about anything. Fireplaces, outdoor living spaces, shower and bathtub accent pieces, window sills – we've got you covered. We can help create your ideal sanctuary and love a challenge!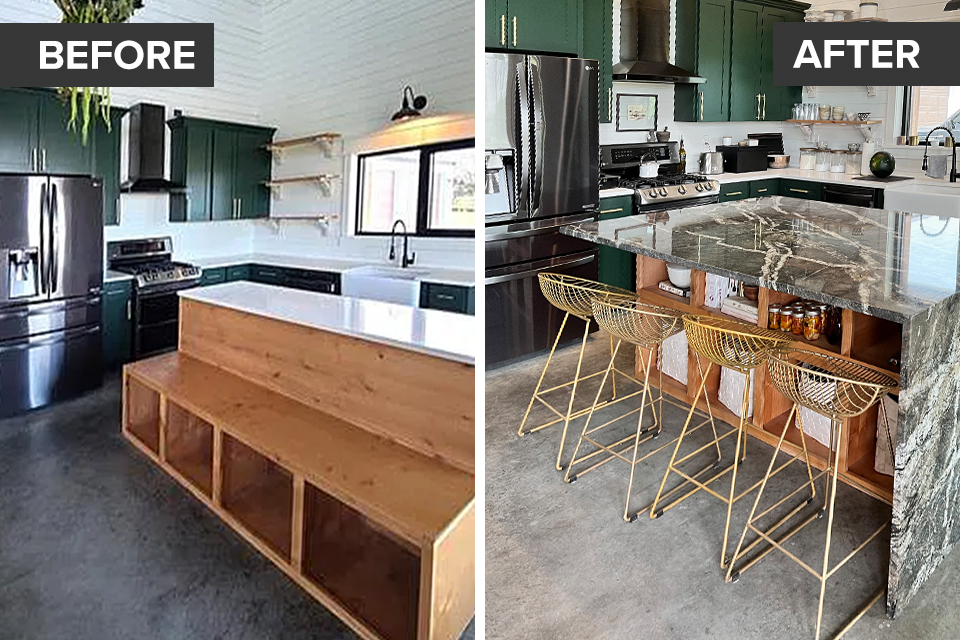 5. Increase the overall enjoyment of your home.
While remodeling may have many benefits, creating a space that fits your family's needs makes for a happy home. You can sit back and enjoy your living space which reflects your style and personality throughout your home. 
Professional remodelers choose us to work with, as Rocktops is one of the leading stone providers in the Kansas City Metro area. Our skilled team is there to assist you through every step of your project. As a fabricator, we offer the largest variety of stone options, from granite to quartz, marble, and quartzite. Book  your showroom visit with us today and take the first step toward the home you've always wanted. 
Let's make it the year of the remodel together!